What Is a Tax Refund Cash Advance Emergency Loan?
Get your tax refund early with an advance on the money Uncle Sam owes you.
Request a Loan Today*
*By filling out the form above, you will be routed to OpenCashAdvance.com's loan request form.
Can I get a loan against my tax refund? It's a question often asked by people who are in financial trouble, especially if you know your refund is only a few weeks away. In truth, many can get tax refund cash advance emergency loans with relatively little effort, especially if you have a sizable return on the way. What's difficult, though, is knowing whether you should get one of these loans and how getting a loan might work. Fortunately, the process is fairly simple, and the pros and cons are easy to balance.
Who Needs a Cash Advance on Income Tax Refund?
Many people need cash advances on their income tax refunds. It's always very difficult to determine exactly when you're going to get a refund, after all, even though you know it's coming. Given the new regulations in place and that the government is moving more slowly than usual, you might find yourself getting to the point where you'd normally expect your refund only to find that it's still weeks away. This could be problematic if you were waiting on that money to pay bills and even worse if you've made arrangements to make those payments thinking your refund would already be in your bank account.
The Pros and Cons
These short-term loans can have many benefits. If you need money now, you can use the refund you know that you're getting as a guaranteed source of collateral for a loan. That means no signing over a title and no having to worry about when you're going to make your payments. In fact, this is really one of the most worry-free types of loans because you've essentially already set up the process of paying it off before you ever signed the paperwork. There are no payments to make besides the refund check that should go directly to your lender.
At the same time, these loans can be expensive. The interest rates are often very high, and the fees related to getting the loan are a higher percentage of the overall amount lent than you might think. If you don't look at the math closely, you might not realize exactly how much money you're giving up by choosing not to wait a few more days or weeks to get your refund. If you're not careful, you might give up the bulk of the money that you're due just to avoid some much lower late fees on the debt you're trying to pay off.
As with all types of personal loans, these aren't loans to get into frivolously. The pros and cons definitely balance themselves out best when you absolutely need the money. If you need to get a medical procedure done, pay for an emergency home repair, or even make sure that you can pay off an important bill, it's better to have this guaranteed source of funding than not. What's most important is that you go into the process understanding that it's not an ideal funding situation and it's not the right option if you do have the ability to wait.
How to Find Tax Refund Cash Advance Emergency Loans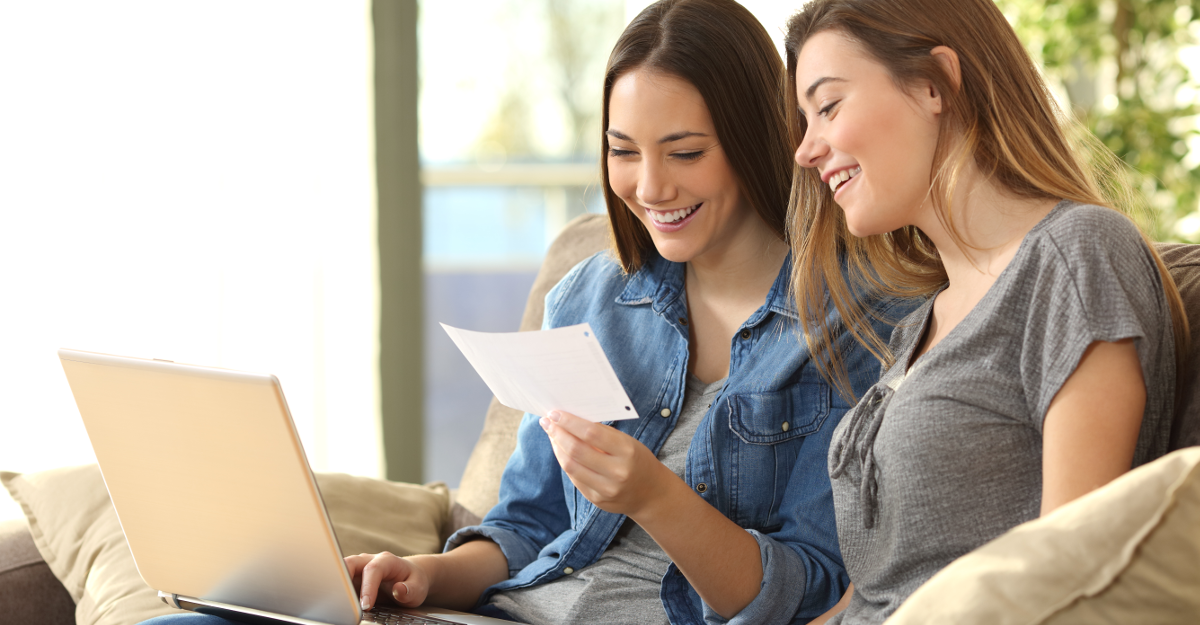 The best way to find a cash advance on your income tax return check is to ask the company that did your tax preparation. Many tax preparers will offer some kind of advance, either for a portion of your refund or for the whole amount. These companies are usually quite easy to work with because they're already handling your tax information. You may not have to do any kind of extra paperwork to get your money.
Failing that, you'll want to check out companies that typically do personal loans. Remember, you're still looking for a reputable company, so make sure that the provider has not only been handling income tax loans for quite some time but also has a good reputation in your community. You'll generally see a fair bit of advertising for this type of loan during the middle of tax season, usually around the time that most people are filing their taxes. As you might imagine, it's a little more difficult to find relevant information on these loans outside of tax season.
It's always a good idea to ask friends and family about their experiences of getting a cash advance on tax refund checks. Doing so is a great way to determine how trustworthy a company might be and will give you an idea of how much you might expect to pay. Be warned, though, that rates do tend to change from year to year and that companies might overhaul the entire process after a particularly slow (or even successful) tax season. You'll always want to do a bit of your own homework before you seek out a cash advance tax refund loan.
What to Look For
If you do decide to get a cash advance on tax return loan, you'll want to do a little bit of legwork to determine if the loan is right for you. The most important thing that you're going to look for is the mechanics of the process. Most traditional loans will have you sign over your tax return so that the loan company will immediately receive the full amount. Other companies might give you the loan with a hard date for repayment. Make sure you know how you're going to repay the loan before you take it out.
Next, take a look at the interest rates and fees that you're going to pay. The tax refund advance loan Turbotax gives out might say that it's interest-free, for example, but you will probably still have to pay a processing fee. If you're not getting an advance directly from the company that has prepared your taxes, be prepared to pay a fairly significant amount in order to get your money early. This is a very short-term loan, and like most short-term loans the interest rate has to be high in order for the issuer to make money.
Finally, look at the fine print. In addition to the fees that you might pay up front, there might be other fees due at pay-off time. You want to make sure that your transaction is as simple as possible, so only work with those companies that will give you an exact pay-off amount before you get the loan. Fine print can be one of the most dangerous parts of any personal loan, so make sure that it doesn't hurt you. If you have any questions about the loan, ask them before you sign on the bottom line.
Getting tax refund cash advance emergency loans can be a good way to deal with short-term expenses while you are waiting on the IRS. Doing so is going to cost you a bit of money, and it's certainly going to require you to jump through a few hoops. If you are willing to do your research and understand the costs involved, getting one of these loans may well make financial sense for you. Don't go into one of these loans without having done your homework, but also don't be afraid to get one of these loans if doing so will help you out of a tight spot.