PayPal Pay in 4 Review
This holiday season, we look forward to a hopefully brighter future. Home-cooked Thanksgiving meals, hot cocoa by the campfire on Christmas day, getting great deals on Black Friday, and many other things. Fortunately for us consumers, more companies are starting to release their own installment products, like the PayPal Pay in 4 plan. This means individuals will have the chance to buy now and pay later with PayPal.
Request a Loan Today*
*By filling out the form above, you will be routed to OpenCashAdvance.com's loan request form.
What is Pay in 4 by PayPal?
Coming during the holiday season, PayPal is releasing Pay in 4. It is an interest-free installment solution that allows buyers to purchase something right away but pay in four interest-free payments.
For example, if a product you want to buy is $119.96, it is split into four separate payments of $29.99. You make one payment every two weeks until the full amount is paid completely.
The purchase amount that a consumer can pay in installments ranges from $30 to $600 over the six-week time frame. Individuals who use PayPal's Pay in 4 will be able to access all their installments with the PayPal app on their electronic device under the wallet section. PayPal created this installment service to make it more convenient and flexible for consumers to be able to make purchases in these challenging times. This provides merchants with a tool that can help increase sales due to the interest-free rates and no additional fees for the customer or consumer.
How Does PayPal Make Money with Pay in 4?
PayPal made the Pay in 4 plan an interest-free installment plan at no additional cost by charging the merchant transaction fees.
PayPal makes money and profits from the cost of transactions and standard fees from the merchants. The company is encouraging more people to use this platform so the sellers and merchants can have a low, flat-rate.
PayPal charges a fee of 2.9% of the transaction amount if the purchase was made through an online transaction. There is also an added fixed fee based on the type of currency being used. If the purchase was made in the store's location, there is a fee of 2.7% of the transaction amount.
There is a range of different types of transaction fees that PayPal charges for merchants branching from fees for charitable organizations to micropayment fees to PayPal Payments Pro and Virtual Terminal.
Equally important, PayPal is not charging any additional costs to its existing merchant clients. Their current PayPal rate is what they are offering to businesses that use PayPal's services.
Some Companies Charge Interest
PayPal's Pay in 4 joins and follows some of the other installment products in the market, such as Affirm, Afterpay, and Klarna. These installment plans share the same idea of buying now and paying later. Affirm uses three types of a monthly payment plan that the consumer can pick from. The plans include paying per month for six months, paying per month for twelve months, and paying per month for eighteen months, all with an interest rate of 15.00% APR. APR is the annual percentage rate, and it is your interest rate given as a yearly rate.
Afterpay and Klarna are similar to PayPal's Pay in 4 because these three companies all have an interest-free policy.
Additionally, PayPal's Pay in 4 only allows customers to make installment payments from $30 to $600. If your purchase costs more than $600, you will have to look into other installment services.
Some retailers and merchants choose one company to use for installment plans, so you may not be able to choose a company to make your installment payments with. However, a consumer can use Karna and Affirm by using a virtual card number to make purchases of an installment payment plan.
Understanding Installment Payments
This concept of buying now and paying later is not new. A payment schedule that lets you buy now and pay later is called an installment plan. Installment plans are typically used when an individual does not want to pay full price for a costly item, such as a TV. If an installment plan is offered, then the full price is split into lower biweekly or monthly payments. Purchasing an item in installments is practical for those who do not want to make the bulk payment upfront.
Advantages of Paying in Installments
There are many reasons for wanting to pay in installments, such as when the consumer:
wishes to avoid paying credit card interest
wants to borrow without a credit check
cannot afford the product
needs to spread the cost of the purchase over a longer span of time
As long as you pay on time, most payment plans, like PayPal's Pay in 4, do not charge interest
Some individuals choose an installment payment plan to avoid paying with a credit card.
Disadvantages of Paying in Installments
If an individual has multiple installments, it can add up. If a consumer is late to make a payment, it can hurt their credit score and potentially damage their chances of receiving another loan with the service provider. Another drawback of paying in installments is the commitment it takes to pay for these biweekly or monthly installments. Paying for these installments gives an individual less flexibility when it comes to spending on other things. If a consumer does not pay for these installments on time, there could be late fees or even account closure. Some companies may report to credit bureaus, and this could affect your credit score negatively.
It is essential to read the terms and conditions before proceeding with using an installment payment plan. There will be information about late fees and other penalties in the terms and conditions.
Installment Payments vs. Payday Loans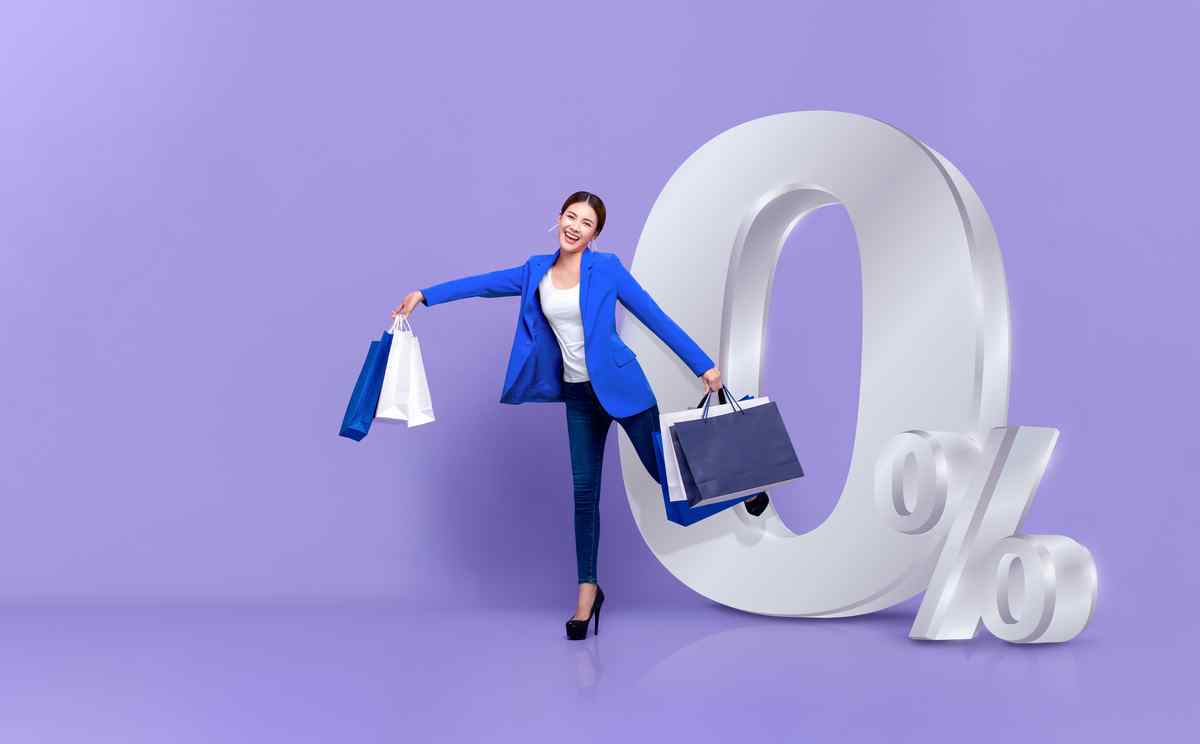 Although an installment payment plan such as Paypal's Pay in 4 may be great for most individuals, consumers can't use it to pay bills. This method is to help individuals that do not currently have the money to pay for their purchase at that moment but will have the funds to pay for it within eight weeks. If an individual wants to receive the money first and then pay for a product or fix the old debt, they can request a payday loan.
If an individual requests a payday loan and the request is approved, they may receive the money in as soon as a business day. The borrower is required to pay back the money with their next paycheck with interest and fees. This is one way an individual can pay off some of their old debt.
About PayPal
PayPal is a successful and large company with a large variety of services such as PayPal Credit, PayPal Smart Connect, and more. With Pay in 4, the company could take the lead in the buy now, pay later market. Recently, there has been a rise of buy now, pay later services because of the difficult times surrounding the pandemic.
The next time you are out shopping and you find a fantastic deal but did not set aside that amount in your budget, it may be efficient to think about an installment payment plan. It could be worth your time. All in all, it is always best to do your research first before committing to a payment plan.