How to Get Free Cryptocurrency
There's no such thing as a free lunch. But what about a digital lunch? Can those be free? That's what this blog aims to uncover — the secrets behind digital money and whether it's possible to get free cryptocurrency.
Request a Loan Today*
*By filling out the form above, you will be routed to OpenCashAdvance.com's loan request form.
Ways to Earn Free Crypto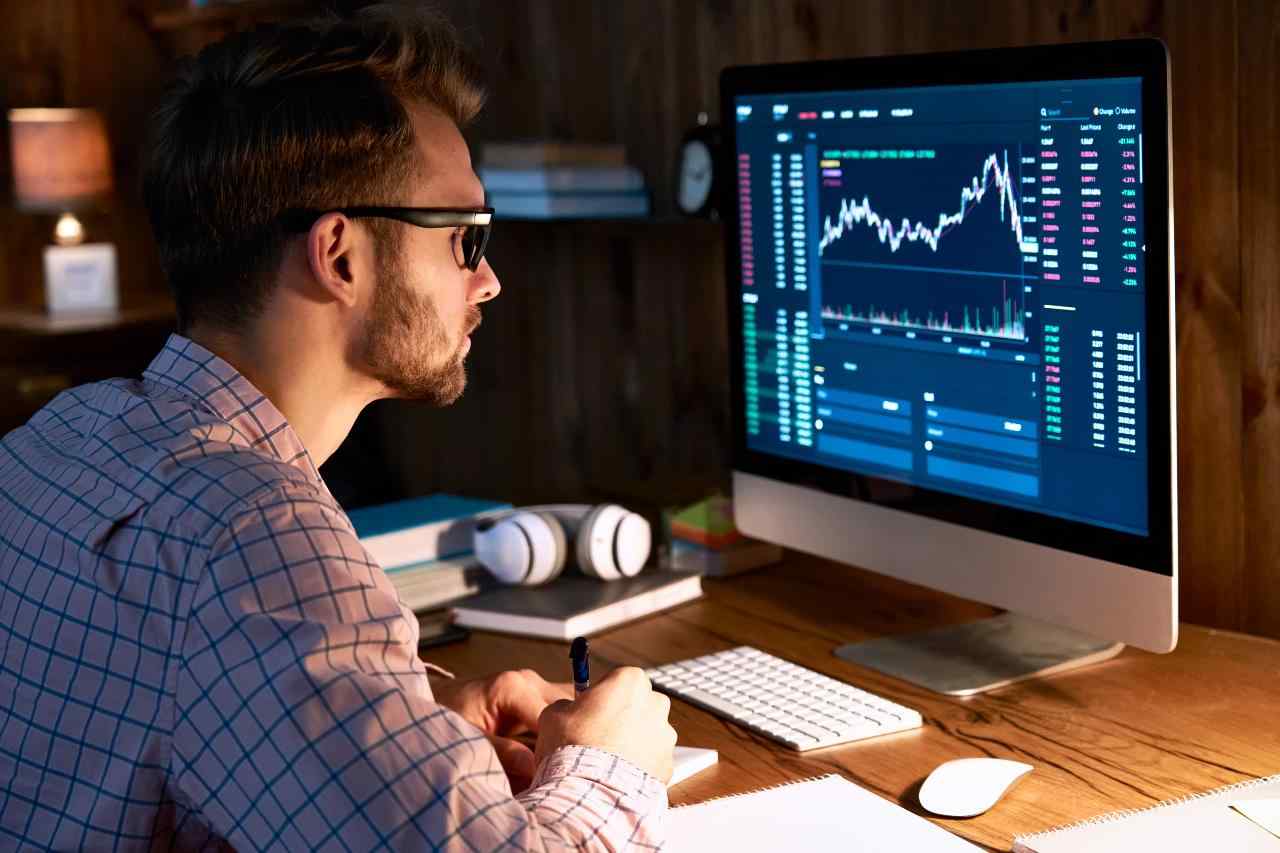 While touring an exhibition hall at a work conference, a crypto rep grabbed me and asked if I wanted to play skeeball. I said yes because I'm a human with arms. Their gimmick was they'd give me free crypto, the amount based on how well I did on my skeeball round.
Fortune shined on me that day, and the machine glitched and gave me an extra 100,000 points. That added up to $150 in free cryptocurrency, which I could access by signing up with the company's crypto platform.
Now, chances are you aren't heading to a fintech conference any time soon. So, how do you get free cryptocurrency? Here are some of the most popular ways:
This one might annoy you, but it's important to start the list with the most obvious way to get "free" digital money. That's by mining it. You can mine for bitcoin by investing thousands of dollars into hardware capable of solving the complex math problems necessary to add blocks of verified transactions to the blockchain. Keep in mind that according to TheBalance.com, a mining rig will cost you around $3,000 to $10,000. So, not exactly free. But, if you already have a desktop with a great GPU, then this may be an option for you. For example, if a Bitcoin miner successfully solves the cryptographic puzzle, they are awarded 6.25 bitcoins. 6.25 shares of Bitcoin are roughly equivalent to $400,000, which could easily offset your start-up costs.

It's also possible to earn coins through staking, which is nothing like mining. Start by creating a staking wallet and getting qualified as a node. Then, you can earn interest on the coins in your wallet.

One of the fastest ways to generate cryptocurrency is by signing up on multiple platforms. A lot of the exchanges will offer a signup bonus for new users. Most exchanges require you to deposit some money to earn the promotion, but we have seen offers that don't. Right now, you can earn $250 in free Bitcoin through a promotion from BlockFi. Speaking of which, there is also the BlcokFi Rewards Visa Signature Credit Card that will earn you 1.5% back in Bitcoin on all your purchases. There are also bonuses for those who trade through the BlockFi exchange.

Burger King recently had a promotion where you could earn free Dogecoin, Ethereum, or Bitcoin simply by eating its food. Technically, it cost $5 a day to enter to win, but if you were eating there anyway, then it was free for you.

MoneyDoneRight.com outlines a process where you sign up with a stock brokerage company giving away free stock, and then you sell the stock and purchase crypto through the same app. You need to choose a broker that works with stocks and crypto to make this work. That's getting a lot more common every day. Options include public.com, SoFi, WeBull, and Robinhood.

There's no better way to earn free crypto than through Coinbase. It's also one of the most well-known and used ways. After signing up, you can watch educational videos about crypto investing and answer quiz questions. Some people cheat and look up the answers online (we don't recommend this!). Coins that you can earn using Coinbase include XLM, COMP, NU, GRT, and CGLD.

Okay, we lied. There are platforms similar to Coinbase. For example, CoinMarketCap. It's the same approach to earning free crypto, but the dispersals are a little slower.

Keep an eye out for airdrops. This is when a crypto-platform hands out free cryptocurrency. Websites like Airdrops.io will keep you up to date on all the drops happening now or soon, helping you avoid missing out on one. You should expect to do one of the following to participate: sign up for a newsletter, follow a social media account, or share on socials. An airdrop is different from a bounty. Bounties are free crypto rewards offered by ICOs and attached to tasks.

A "faucet" is the crypto-world's version of a GoFundMe account. It's a website that collects free cryptocurrency from donations and then distributes the wealth to those who ask for it. Dispersals may be need-based. One example is DogeFaucet.com. Another is Cointiply.

Installing the Brave Browser on your android or desktop device makes it possible to earn the Basic Attention Token (BAT) cryptocurrency by watching ads.

WeNano.net offers a GEO-traversal app similar to Pokemon Go, but you earn free cryptocurrency instead of catching pocket monsters. Just keep in mind that there are a lot of experienced players out there, so you should not expect to win any funds right off the bat. The same goes for other crypto mobile games like Coin Hunt, CryptoPop, and CryptoWord. These games may earn you some free crypto, but it will be a very low amount.

There are community boards that offer ways to earn crypto. For instance, you can earn tips through useful posts that the community enjoys. Also, crypto communities often offer distributions to valuable or random members.

If you're an artist, then you might want to look into the NFT marketplace. NFTs are non-fungible tokens or an official digital version of something. Turning your artwork into an NFT lets you try to sell it through an NFT marketplace.

You can sign up for a Publish0X account to start reading cryptocurrency articles. The site offers rewards for writing and reading articles. You can also earn crypto for sharing articles, but you'll likely receive less.

Those on a crypto exchange can likely earn referral rewards and bonuses by getting people to sign up, too. For example, you could send a link to your family and friends, or you could become a full-fledged affiliate and launch an SEO or PPC campaign to generate signups. Just keep in mind that there are sometimes caps on how many rewards you can earn.

Like traditional money, it's easier to make crypto when you already have crypto. Case in point: yield farming. With yield farming, you invest your crypto into a lending protocol and earn interest on it. Remember that a significant risk associated with lending is default. That's when the borrower doesn't pay back the money.
A Word of Warning
Scammers hunt those hunting for free money. These tricksters come in many forms, with motivations ranging from nefarious to annoying. For instance, Twitter accounts may offer you free coins for following them, but the coins are worthless because they are not traded on any major exchanges. Or sometimes, the Twitter account is flat out lying, and they won't send you any coins for following them.
Be wary of new coins. These are usually worth a minimal amount of money, and most will never be worth more than that.
FAQ
The world of crypto is complex, and it's understandable to have questions. So, here are some clarifications about free crypto:
Can You Make Big Money with Microtasks?
No. The websites that offer you crypto to complete small tasks will never be worth your time. I have seen sites offering pennies for hours of work. That's the opposite of free money. I would avoid anywhere that uses the term "microtask." It's code for a scam.
Should I Try Out a Crypto Gambling Site?
No. The house always wins, and you will most likely lose your crypto if you gamble it. That said, some websites make it possible to play casino games while betting with your crypto.
Can I Earn Free Crypto Without Signing Up for a Wallet?
No. You must have a wallet to store your crypto. One wallet probably won't be enough. After signing up for a wallet, be sure to keep your password in a safe place. There are horror stories where people lock themselves out of their crypto savings because they can't remember their password.
How Do I Earn Cryptocurrency Without Investment?
You don't. It's important to realize this right from the start — earning always requires some kind of investment. Sure, there are ways to get money without spending money, but those methods always require an investment of your time.
I highly recommend performing a time cost analysis before you start any project. Start by figuring out how much your time is worth to you. Then, compare that to the time it takes you to complete a task and how much crypto you will earn from it. If you are making less than your time is worth, then it is not worth it to do the task.
When Should I Sell My Free Cryptocurrency?
It's impossible to know for sure when you should sell a coin. Ideally, you would sell it right before it starts dropping in value. That can happen right after a bull run. Or not.
There is always the risk of selling early and missing out or holding on too long. Unfortunately, we can't tell you when you should sell, but we recommend keeping an eye on the market.
Conclusion
There are some easy ways to earn free crypto. You will probably run through those pretty fast, though. So be careful about the ones that take more time. You may end up spending more time earning free money than it's worth.