We discuss whether you can get a rebate on your new customer payday loan account at Check Into Cash.
Coupon websites are lying to you when they promise fast discounts on Check Into Cash payday loans. These ads rarely pan out. Most rebate-fueled domains boast big discounts but do little to back it up, thanks to stagnant offer pages populated with always-awful "promotions." It's a game to them.
Here's how they expect you to play along:
Request a Loan Today*
*By filling out the form above, you will be routed to OpenCashAdvance.com's loan request form.
You type in and search "Check Into Cash Promo Code" on your browser
You see sites like RetailMeNot, Groupon, and SlickDeals promising coupon codes for rebates
You click on one of the sites and scroll through the offers
You leave the site disappointed that there wasn't actually a discount available
How does this happen? Well, offer sites maintain their high SERP ranking by optimizing their site for clicks. That means constantly making sure the landing page is filled with new, appealing offers, as browsers rank active sites higher than inactive ones.
The problem is that these digital coupon companies do not always receive new offers on a regular basis. Think about it: a product can't always be on sale. So, the coupon companies populate the offer pages with "evergreen" (pretend) offers, which don't provide the consumer any value whatsoever. We're talking about boring offers like: "Sign up for the newsletter to get great deals." They rotate these offers to trick the browser crawlers into thinking the page is up-to-date with new discounts.
Most consumers want to find a deal when shopping online, and 62 percent of them will not make a purchase before searching for an offer. So, it's no surprise that deal sites are so popular. It's just a shame that you can't trust them for reliable offers.
Check Into Cash Pre-Approved Voucher
The most popular Check Into Cash promo code searched for online is the pre-approved voucher. The problem is that the voucher isn't available to just anyone.
There's not a code you can punch into application.checkintocash.com and magically receive an instant loan offer. It's harder than that. Our best guess is you have to receive a personalized code, and those are likely only sent to people who meet certain pre-qualifications.
Rebate for Returning Customers
There is an offer that gives a $10 rebate to returning customers. It is an online-only offer, which means you must use it through checkintocash.com site, rather than using it in-store. We will not link to the offer from this site, but you should be able to find it easily enough going to one of the deal sites we mentioned in this blog.
What is Check Into Cash?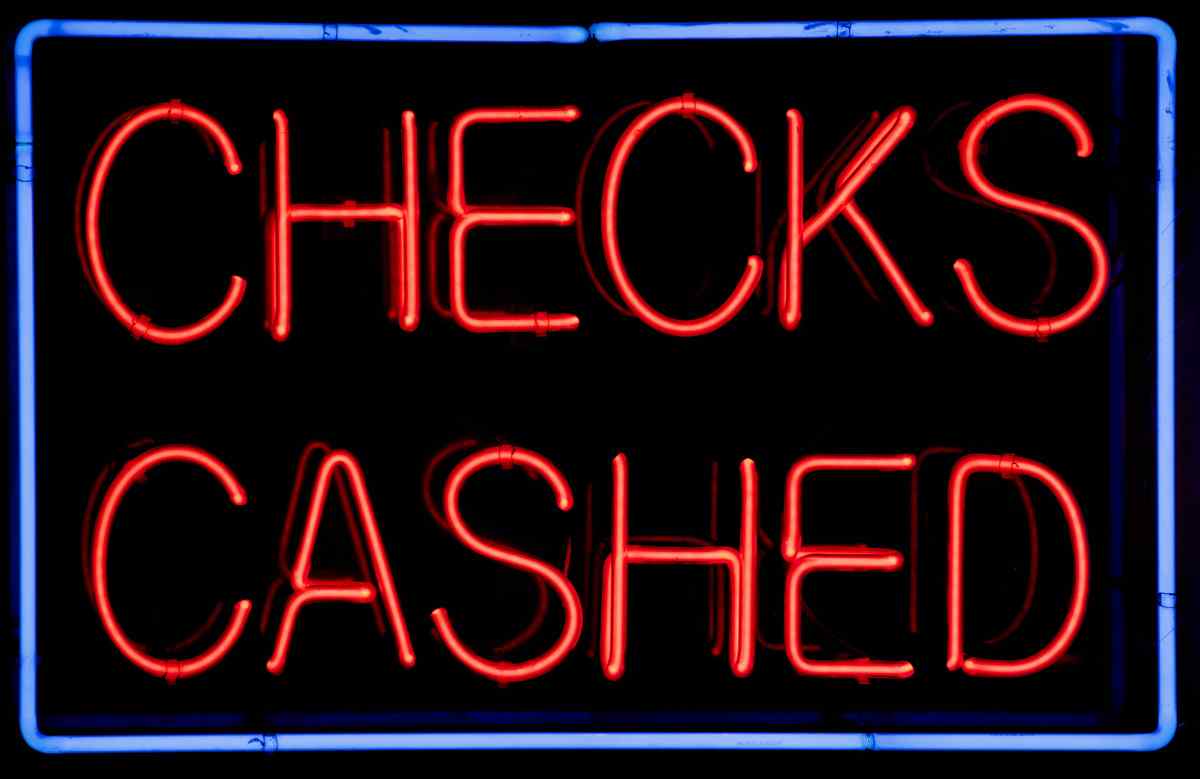 Check Into Cash advertises itself as your one-stop money shop. In practice, it is an online and in-store resource for payday loans and cash advances. A payday loan or a cash advance is a form of short-term lending. In this case, it is very short – the borrower is expected to pay the loan, fees, and interest back in full on their next pay date.
Using its five-minute application, consumers apply for up to $1,000 depending on their state of residence. The company has hundreds of retail locations where consumers can apply from if they do not wish to use the online form.
Check Into Cash offers products and services beyond short-term lending:
Installment loans – Unlike a payday loan that's due on the borrower's next payday, an installment loan is paid back bit by bit over time. The longer loan term allows for larger loan amounts.
Line of credit – An open-end form of borrowing that is available when the borrower needs it.
Flex loans – Another name for a line of credit; this is a form of lending that is set up in advance and is ready when the borrower needs it.
Title loans – A loan that is secured with the customer's car, meaning that in case of default, the car is sold by the lender to recoup the costs.
Check cashing – Government checks, printed or handwritten checks, tax refunds, financial loan checks, money orders, insurance drafts or checks, cashier's checks, and two-party checks can all be cashed. The checks need to be verified, and you cannot get your single-party checks cashed. For those cashing larger amounts than they can comfortably carry around, money can instead be transferred to a U.S. Money Visa Prepaid Card, although this adds new fees to the process.
Bill pay – You can pay your bills with cash for your cell phone, credit cards, home phone, gas, water, and power.
Cell phone top-ups – If you have a no-contract phone from T-Mobile, Verizon, AT&T, or TracFone, you can add airtime to your phone.
Gift card buyback – You can sell your unused and partially used gift cards for cash.
Western Union services – It's possible to transfer money and purchase money orders at certain Check Into Cash locations.
As far as Check Into Cash promo codes go, the offers listed online are typically for short-term loan products, and not anything from the list above.
The Payday Loan Process
The process of applying for a loan through checkintocash.com is advertised as "quick, easy, and confidential." After filling out the online application, you may find that you have been pre-approved. After reviewing your loan agreement, you may choose to sign the offer electronically. Your cash may be deposited into your bank account as soon as the next business day.
On the day your loan is due, the original loan amount, as well as the agreed-upon fees, will automatically be debited from the same account.
As noted on the company's website, the cash advance application may take longer depending on your area of residence, as some states require lending companies to collect bank statements, pay stubs, Social Security cards, and similar documentation. As soon as you submit all the required information, you should see your results within a minute. These results may change, though.
While much of the online process is streamlined, you should know that a Check Into Cash customer service agent will need to contact you to verify your information. Customers who receive and agree to a loan offer may receive their funds in as soon as one business day.
Before you apply for a loan through the company's site, make sure you meet these requirements:
Have a government-issued photo ID (e.g., driver's license)
Have a checking account, and know your bank's routing number
Have a Social Security number
Be at least 21 years of age (while some lenders will lend to you if you are 18, Check Into Cash sets the age requirement a little higher)
Check Into Cash Payday Loan Review
We looked at the online reviews of 100 random Check Into Cash physical locations. Here's what we saw:
Ratings ranged on average from three to four stars
Complaints included: waiting longer-than-expected periods of time to receive funding, bad customer service, higher-than-expected fees, and anger about being turned down for a loan
What people liked most about the company: the speed in which they received their money, friendly and professional onsite staff, and reliable business hours
Those reviews come from customers who visited a Check Into Cash local store. The company's website has four out of five stars on TrustPilot, with over 800 reviews.
Both the online and local scores are surprisingly high. Loan companies tend to ruffle quite a few feathers, as they turn down many applications. These customers can get upset and leave a bad review. Also, those who have trouble paying back a loan can blame the lender and vent their anger through online reviews. It is our opinion that the company must be doing something right for the good reviews to outweigh the bad.
If you find a promotional discount for a Check Into Cash payday loan, you likely will not be able to enter it at checkintocash.com/online-payday-loans. That form asks for your basic information, including your first and last name, email address, and cell phone number, but nowhere in the pre-approval process will you see a field for entering a coupon code.
We hope this information helps you look for funding online. Please let us know if you have any questions about finding cash on the Internet.