Unsecured Business Loans: Pros and Cons
As businesses tighten their risk-assessment models to stay safe during an uncertain economy, more businesses may have to provide collateral to receive funding. Fortunately, there are still options out there for unsecured business loans if you know where to look.
Keeping a business up and running requires a constant flow of cash. This is important to maintain a constant flow of operations, as well as to cover any unexpected emergencies. Business loans can be an ideal form of fast cash in order to obtain easy and quick advances. Bank loans can be a little hectic and too much of a hassle to deal with during times of cash deficiency. However, there are now new and improved methods to get the cash you need for your business, and that is through unsecured business loans.
What Are Unsecured Business Loans?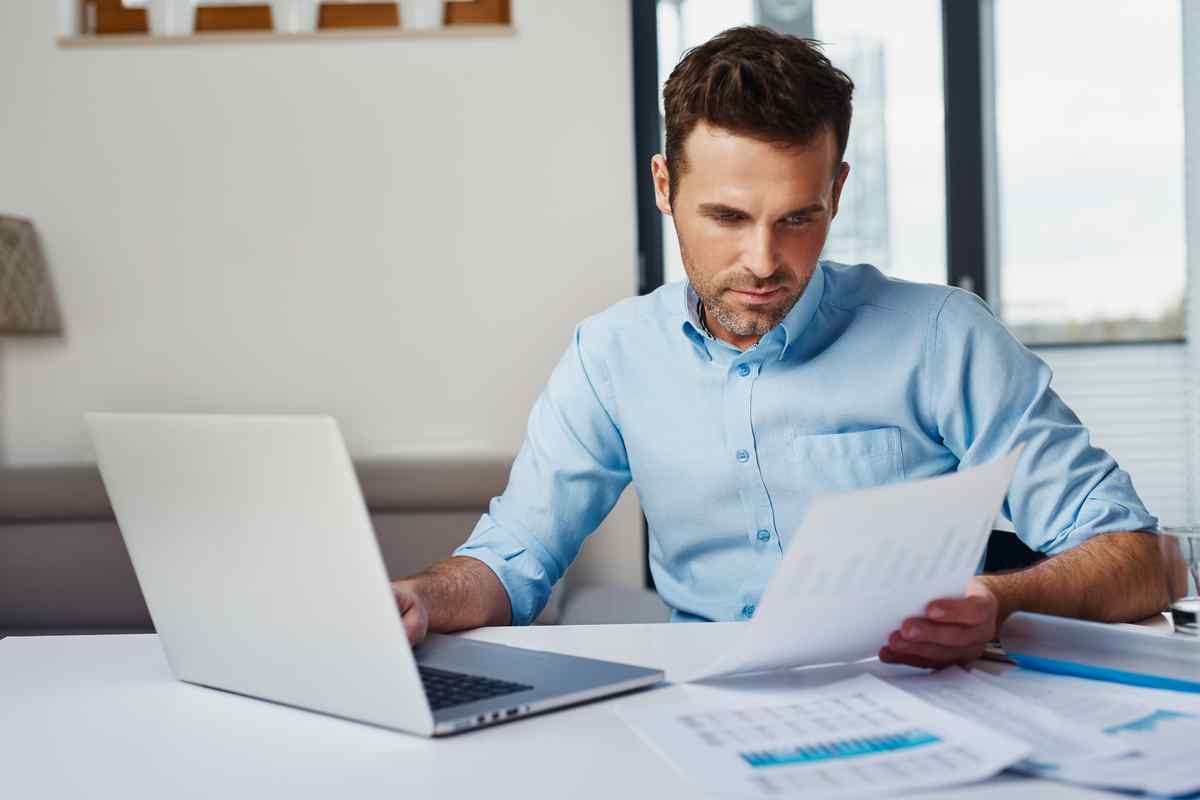 An unsecured business loan is a type of installment loans that does not require any collateral. It is important to note that lenders for these loans do not have the security as with secured business loans; this is why they implement a much higher interest rate than usual. While this process can be made to be faster and easier, they do sometimes entail other factors that must be reviewed carefully before beginning your loan process.
Unsecured business loans can be used to maintain a steady cash flow that can be invested in purchasing new material, inventory, equipment, or even supporting a cash injected business plan. This loan is granted to the borrower alongside their projections of a regular cash flow analysis that prevails a constant monthly repayment plan with interest.
Request a Loan Today*
*By filling out the form above, you will be routed to OpenCashAdvance.com's loan request form.
Secured Vs. Unsecured Business Loans
Secured business loans demand that the business presents an asset as collateral in exchange for the loan granted. This can be risky for many businesses and a reason to rethink the loan altogether. This collateral will be used as a security in case the borrower fails to meet any of the scheduled repayments. The collateral of the loan is generally determined by the lender, depending on the size of the loan amount and the borrower's capabilities. Usually, traditional lenders opt to take up for collateral either land, property, equipment, vehicles, or anything of significant material value.
Unsecured business loan lenders are unlikely to request for collateral or any other form of asset security from their borrowers.
Unsecured Business Loans for Bad Credit
Usually, it is difficult to find a business loan when you hold a bad credit score. This can be an obstacle to all businesses trying to locate a safe cash source for their operations. Traditional lenders often reject bad credit histories considering them a liability on their lending systems. This is why it would be ideal for accessing alternative business loans in order to ensure fast cash options.
A business credit score can be composed of various factors, some of them being their profits, revenues, losses, liabilities, and assets, and many more. Upholding a strong credit score can be a challenge for a business with many attributes playing their part, and naturally, a lot of businesses carry with them a less than perfect credit history. Lenders are now aiming to accommodate and offer unsecured business loans to those with bad credit.
Before beginning your loan process, it is always advisable to revise and analyze your credit file to assess your loan options. Realizing your credit standing is important and can help you perform a much more well-informed business decision. Although many lenders would prefer working with borrowers that hold stellar credit scores, there are alternative lenders that will help you accomplish your cash needs even with a bad credit score. Many of these lenders also offer similar products like a cash advance online.
Unsecured Business Loans for Startups
Being a startup or new business is a trying time in order to maintain a steady business plan and keep the operations flowing. Startup entrepreneurs need a constant flow of cash to help them accomplish their goals. More often than not, startup businesses are considered high-risk due to their lack of credit history. This can be an obstacle when it comes to obtaining a loan. High-risk businesses are generally rejected by banks and are not considered a top priority when it comes to issuing loans. For a business of this sort, online lenders may be their best bet to get the business line of credit they are looking for. More so, startup businesses are already in a shaky state and may not always be capable of providing a material value asset. For all those reasons, unsecured startup business loans bad credit can become a source of cash to get your businesses up and running.
The Advantages of Unsecured Business Loans
Business loans are generally considered to be a source of fast cash when your business runs into an unexpected emergency. However, many traditional business loans carry with them a large load of requirements and hefty formalities that can make them a bit unbearable. With unsecured business loans, you may be able to benefit from the cash alongside other advantages.
Traditional loans are known to be time-consuming and lengthy processes; this can be a little bit inconvenient when faced with a business emergency. Unsecured business loans can provide their customers with a level of speed much needed during a crisis. Due to their online nature, fast processing and easy request forms are what make these loans appealing.
Unsecured business loans provide their customers with quick feedback, which can be crucial in times of crisis. With their minimal requirements, these loans can be requested by just about anyone. Online lenders are becoming keener on working with startups and new businesses with no credit history and are even offering requests for bad credit score holders.
The highlight of unsecured loans in their lack of need in asset back up. Unsecured loans, as their names suggest, do not implement any form of asset to secure the loan. This is important to businesses who are facing troublesome events and do not want to risk any of their valued assets trying to save their business.
Unlike traditional loans, these quick cash advances are provided over a much shorter period of time
Typically, bank loans are known for their hard-to-meet requirements, which makes them all the more difficult to attain. Whether it is piles of paperwork and documentation, or valuable collateral, or even the perfect credit score, bank loans are the easiest source of cash. Unsecured business loans can be beneficial when cash is needed fast; they need minimum requirements that make it possible for just about anyone to request them.
Business loans issued from banks are often restricted when it comes to cash spending. You need to have a plausible business plan and clear vision of where you intend to put your money towards. Unsecured business loans offer their customers the freedom to receive the loan fast and spend it as they see fit.
Unsecured business loans can be highly beneficial for anyone looking for a way out of the ordinary lending systems.
Cons of Unsecured Business Loans
While their advantages may be appealing and in high demand, they aren't without blemish.
Since these loans do not require any collateral, lenders have devised a way to secure the loan on their own terms. Unsecured business loans are similar to online payday loans in that their interest rates are generally higher than other loan types. This will, in turn, make the loan repayments much bigger and often harder to maintain.
Due to their unsecured nature, the loan amount is often smaller than any other business loans. Given the fact that the interest rates are generally higher, the loan amount is offered in a moderate amount to ensure the customers' affordability.
Heavy on Your Credit Score.
Due to their higher interest rates and larger repayment amounts, getting an unsecured business loan may harm your credit score if you miss a payment. It may be too hefty of a loan to take on.
What Can Unsecured Business Loans Be Used For?
Unsecured business loans are extremely versatile and can help a business embark on a new venture. Utilizing the cash from an unsecured business loan can help you improve your operations without having to undergo any stressful financial deficiency. Unsecured business loans can be used for:
A startup or new business needs an unlimited amount of cash flow to help progress and expand steadily. With that said, allocating this sort of cash for a new business is a challenge and sometimes difficult. Given that startup businesses have no prior credit score and possibly no valuable asset, an unsecured startup business loan may be an option for them.
Keeping a business on a constant stream means to maintain a steady inventory. Lacking inventory can harm your production and thus harm your sales. Without sales, there will be no income and no profit, and eventually, the business will have to come to a halt. Unsecured business loans can be a quick cash advance to help you purchase any excess inventory needed.
Improve Your Business Offices
Upholding a presentable and well-furnished business office can require a hefty amount of cash. After all, you will be conducting all your operations within your offices or factories. Unsecured business loans can be used to purchase any new equipment, office necessities, or furniture desired.
Hiring New Employees or Giving Your Employees a Raise
One of the key factors to having a successful business is keeping your employees' content and satisfied and motivated to work better. This can only happen through increasing their cash incentives. Unsecured business loans can be the cash amount to present to your employees either as a raise or a bonus, or maybe even to add a few extra team members when your business is booming.
Cover Cash Inconsistencies
Fluctuating cash flow is natural; however, what may be unexpected is your level of preparedness to cover those gaps. Unsecured business loans can be the ideal form of fast cash to help you overcome any form of inconsistency within your budget.
Unsecured business loans are sometimes referred to as a business credit advance. With their fast processing, easy requirements, and, most of all, lack of collateral, they are popular within the business market.
All businesses suffer from time to time, no matter how successful they are, but how you deal with this change can make or break your business. While many may prefer to implement their own budgeting plans and flow a strict cash schedule, that cannot always be reliable within a business venture. Even though they hold a much higher interest rate than usual, these loans offer their customers cash advances when regular lending systems have shut them down. Businesses are always looking for ways to get their hands-on cash without having to risk any of their valuable assets, and one way to do so is with a fast business loan that is unsecured.