What Is a Second Chance Payday Loan And How Much Can You Borrow?
Those with bad credit haven't necessarily run out of options to find credit. While traditional lending options such as bank loans and credit union financing might be off the table, there may still be forms of alternative financing available.
Request a Loan Today*
*By filling out the form above, you will be routed to OpenCashAdvance.com's loan request form.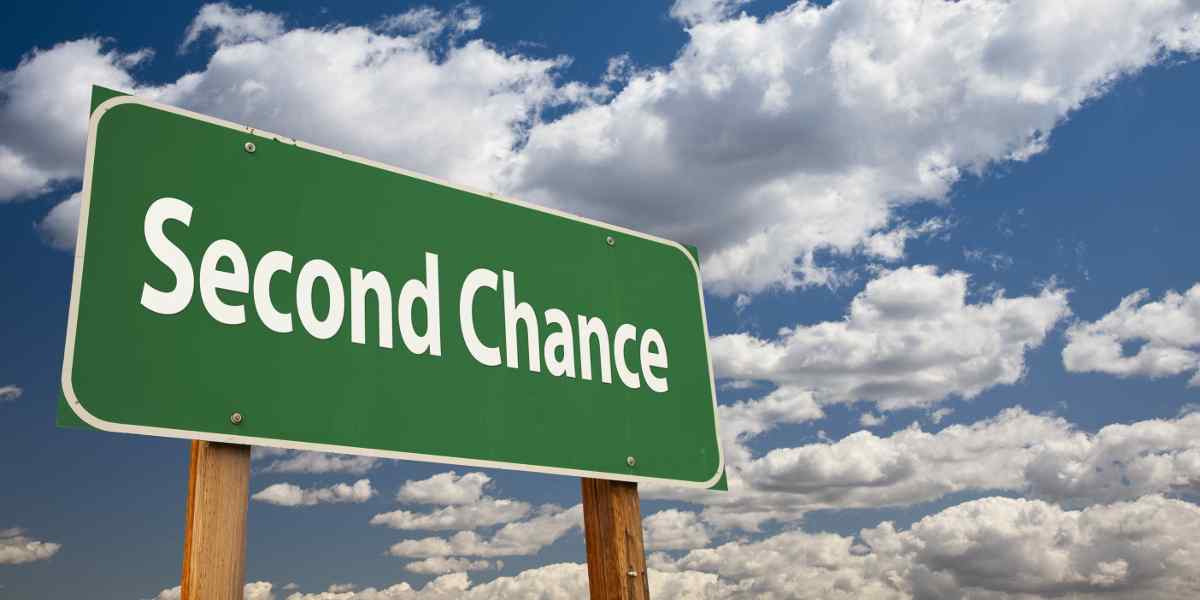 Almost everyone has had a financial crisis at one point or another. Maybe you are living paycheck-to-paycheck, barely able to pay on your bills when an unexpected crisis happens. For example, maybe your car breaks down, and you need to come up with hundreds of dollars for parts and labor. Your hot water tank or furnace may decide to up and quit one day. Whatever the emergency, you quickly may come to realize that you simply do not have the funds to take care of it. That's when a payday loan can help out tremendously.
What are Payday Loans?
Payday loans, also known as second chance loans, are designed for borrowers who may not meet the typical requirements for a traditional loan. Many other lending opportunities are not feasible for would-be borrowers who may have past and current credit issues. They are a simple solution for when you need money as quickly as possible and have no other way to secure a loan.
Another way for consumers to receive fast cash for an emergency situation is to apply for certain credit cards. Second chance credit cards with no deposit needed are credit cards that do not require an actual cash deposit from customers before they can be used. When you don't have extra cash in the first place, this type of card can be a lifesaver.
Second Chance Payday Loans and Credit Scores
One of the more popular reasons why consumers apply for this type of loan is because of credit problems. Not every borrower has a good credit history. Only 18 percent of the population has a credit score over 700, according to a recent study. Because of this, many men and women will not apply for a loan from their bank or credit union as both financial institutions will require a credit check. Even consumers with a decent credit score may be turned down for a loan. Not only that, they may be charged a higher interest rate if their score is less than stellar.
Second chance loans for bad credit can be the answer to these situations. Credit checks for these types of loans may have less weight in the funding decision. Consumers who have had bad credit problems in the past, such as a bankruptcy or repossession, may not have to worry that it will ruin their chances of a loan.
A payday loan is typically unsecured, meaning the applicant may not have to put up collateral. Requesting a second chance loan can put your mind at ease.
Cash for Any Issue
Another major perk of this type of loan is the fact that you can borrow money for pretty much any issue. It is recommended that you only borrow money for short-term needs, however. This is because a second chance type of loan will often come with a high finance rate, as they are considered unsecured loans.
Consumers have used this type of funding for many reasons, including the following:
Car repairs
Utility bills
Credit card payments
Home repairs
Traveling expenses
School costs
Funeral expenses
Transportation costs
Groceries
There are many other reasons men and women turn to a second chance payday loan when they need fast cash.
Apply Online Quickly and Easily
Chances are, you have seen a "fast cash" store in or around your neighborhood. These brick-and-mortar storefronts do still exist, but many people would rather not waste their time by driving to one. With online loans, borrowers can log on to their computer, smartphone, tablet, or laptop to start the process of requesting a shorter-duration loan.
Some of the services of an online loan company are available 24 hours a day, seven days a week. You should at least be able to get an answer on your loan request. You can quickly and easily request a loan from the convenience of your home.
The Actual Application Process
Those who choose second chance loans will appreciate the easy application process. If you are not sure where to start, simply searching the phrase "second chance loans near me" and it will bring up a list of payday loan stores near you where you can get the help. Although, it may be easier to use our online loan request form to try to find a reputable lender.
From there, the application process is a simple one. You will be required to provide your contact information, such as your name, address, phone number, and possibly your social security number. One reason for this is to verify your identity and prevent identity fraud.
Next, the application will ask for employment information. You will need to state the company you work for, when you get paid, and how much you earn. This information is important, as it lets the lender know what you make. They may base your loan amount off this information.
There may be more data required. Chances are you will need to provide your bank account information, as this is how the company will deposit the cash if are eligible and approved for a loan. Most companies prefer a checking account, but some will allow you to use a savings account if that is all you have. Just be sure that the account is in good standing when you apply. If you are currently overdrawn, the company will likely deny your application. You will also want to make sure you double-check the numbers you submit on the application to prevent any processing errors that could delay your deposit.
Some companies will also consider other forms of income, provided they are stable and dependable. For example, you may be eligible if you receive social security or a pension every month. The lender will provide you with additional details if this is your situation.
How the Payday Loan Amount is Determined
Besides looking at your credit score, the company may use other methods to determine your current financial state. This is the reason they may as to see information regarding your employment. The company may want to make sure that you receive enough cash every payday to be able to repay the loan.
Other factors play into the determination of your loan amount, such as your state's current lending laws. Loan amounts can also vary from one lender to another, as each may have methods for calculating a funding amount.
Repaying the Loan When it is Due
With a second chance loan, your payment is due on the date that your next paycheck is deposited into your account. Typically, lenders allow up to two weeks for a loan to be repaid. When it is due, the lender that provided the loan may automatically withdraw the cash from your account. If this is the case, you don't have to send in a payment or call the company to make a payment.
It is important to remember that finance fees are applied to second chance payday loans. These fees will be due in the same transaction where the loan company withdraws the loan amount. Always make sure that you can repay the loan, plus finance charges, at the same time.
What if I Cannot Repay it on Time?
If you believe you are going to have trouble repaying payday loan when it becomes due, speak to the lender as soon as you can. The loan company may offer to extend the loan. You will be required to pay whatever finance charge is due on the original due date. The due date will then be pushed back to your next pay date, giving you more time to gather the money. Remember, additional finance fees will typically apply.
Higher Loan Amounts at Later Dates
Many loan companies start borrowers out at smaller loan amounts to make sure they are responsible. Once you repay the loan, lenders may allow you to borrow higher and higher amounts, gradually increasing how much you can borrow. If this is the case, it can give you peace of mind knowing that emergency funds will be there when you need them.
A second chance emergency loan is perfect for situations where you need money quickly. Most companies will deposit the cash in as soon as one business day. For emergencies that require money that you don't have, this type of loan may be the answer.