What's the Difference Between Cash Advances and Online Installment Loans?
We compare two popular financial products that some customers face the decision to choose between.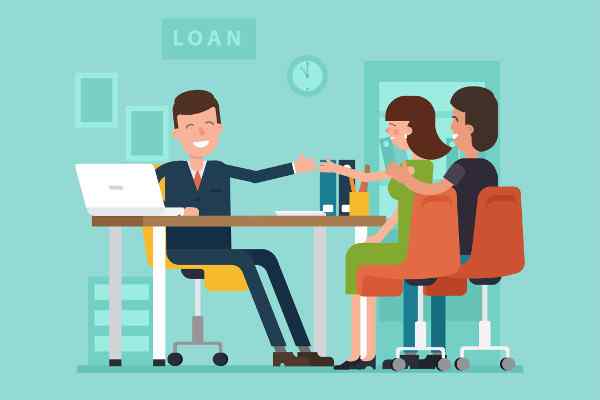 Sometimes when a loan customer goes looking for a cash advance they end up using an online installment loan. And vice versa. That may be why many of the lenders we work with offer both financial products. Since you might end up being faced with a choice between the two, it helps to know the difference.
Request a Loan Today*
*By filling out the form above, you will be routed to OpenCashAdvance.com's loan request form.
Payday loans are named after the fact that many people use these small loans to hold them over until their next paycheck. In addition, these loans are sometimes referred to as check advance loans or cash advance loans. Investopedia defines a payday loan as:
...a type of short-term borrowing where an individual borrows a small amount at a very high rate of interest.
In some cases, the repayment time is relatively short, as little as two weeks. Most payday loans are for less than 30 days.
In comparison to a payday loan, an installment loan is a larger amount of money which is repaid over a period of time in a number of payments (installments) along with interest and fees. They usually have longer loan terms than payday loans and are for more money (up to $5,000 on OpenCashAdvance). Also, installment loans tend to be found online rather than at storefront locations.
When comparing financial products from different lenders, a potential borrower may discover that offers for installment loans may have different payments. This is because loan payments depend on the interest rate, the term (length) of the loan and possibly other factors. And because payment amounts, the number of payments, and the frequency of the payments are laid out by the lender, they are not always the same.
Installment Loans with OpenCaseAdvance
OpenCashAdvance tries to connect qualified applicants to offers from lenders for installment loans up to $5,000. After filling in a simple, secure application, our system takes a few minutes to try to connect you with one of our lending partners.
If you are paired with one of our partners, they may possibly make you an offer and state their terms. After you agree to their terms and are approved for an installment loan, you are given the option to sign the loan agreement. Sometimes you can get your cash in as soon as the next business day.
To use our free loan-pairing service, get the process started today If approved, you can have the funds to cover unexpected medical costs, home repairs, or whatever financial issues you currently face.
Will New Rules for Short-Term Lending Affect Online Installment Loans?
A new short-term lending rule could be in place soon, the news of which has caused some payday lenders to fear for their businesses. Sensing the winds of change, a number of loan companies and lenders are already preparing for the new rule by moving away from payday loans and focusing on installment loans.
With less than a year left in his term, CFPB Director Richard Cordray, a 2012 Obama appointee, wants to get a new rule in place for short-term lending. Since its establishment in July 2011, the CFPB (Consumer Financial Protection Bureau) has worked to protect Americans from predatory lending and unfair financial practices.
The CFPB was founded in the wake of last decade's mortgage crisis. This government organization oversees the work of banks, credit unions, payday lenders, debt collectors, mortgage servicers, and other financial institutions and businesses.
Over the past couple of years, short-term lending has been in the CFPB's crosshairs. Since payday lenders first got wind of a potential new rule, the industry has lobbied against it. Its complaints mainly center around the projection that as many as 85 percent of payday lenders could be forced out of business.
However, instead of being an extremely broad rule that covers all types of short-term lending, the focus of the new rule will be lenders who make small loans with very short (two week) terms, mostly payday loans. According to rumor, the projected rule focuses on two things:
Requiring payday lenders to assess a borrower's ability to repay a loan
Placing limits on how often a loan can be rolled over
Some Payday Lenders Shifting into Installment Loans
This new focus takes pressure off of many lenders, especially those who primarily deal in installment loans, which tend to have longer terms than payday loans. Also, in anticipation of new lending rules, many payday lenders are shifting into installment loans.
This shift will make it more cost-efficient for these lenders to offer installment loans. Plus, modifying their products now will let them take advantage of the new rules rather than watch their businesses suffer because of them. In the future, separate, yet-to-be-determined rules would then cover installment loans and other short-term financial products.
Financial companies that already offer small-dollar installment loans are excited by this small change as opposed to the large-scale changes that everyone feared. Chris Stinebert, chief executive of the American Financial Services Association, a trade group for installment lenders, believes this would serve as validation by the CFPB that installment loans benefit consumers.