How to Make Money Online: Challenges and Benefits
The advent of social media networks and advanced technology has changed the nature of work. In today's rising gig economy, more workers are figuring out ways to earn money online by means that offer freedom and flexibility often not available through traditional routes. Here are tips and best practices to keep in mind when considering making some cash online.
Request a Loan Today*
*By filling out the form above, you will be routed to OpenCashAdvance.com's loan request form.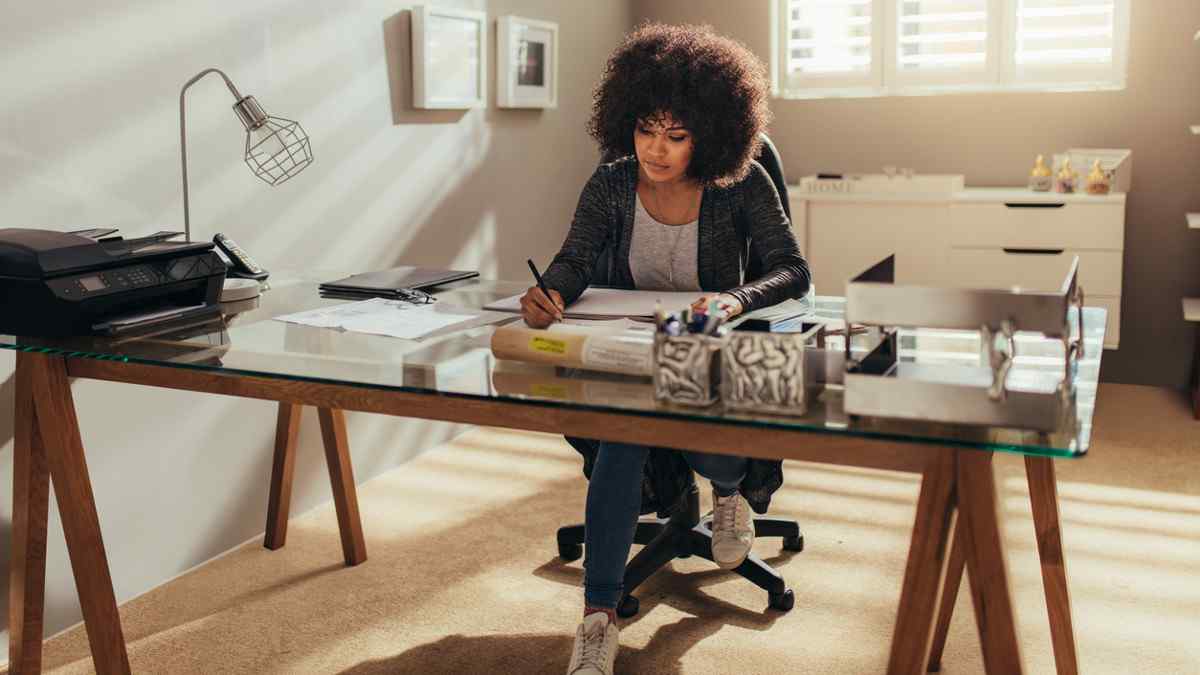 The rapidly growing online job sector made up for $2.1 trillion of the U.S. economy in 2018. And it is expected to continue growing. In fact, the remote workforce has increased by 159% since 2005 and it is predicted that the number of remote workers will make up nearly 50% of the total workforce by 2020.
Benefits of Earning Money Online
As making money online becomes easier, more workers are opting for the benefits that come with non-traditional modes of wage-earning. These include:
Flexibility
Working online typically means being able to earn money from anywhere there is internet access. A flexible income stream also means that online workers can work during the hours that best suit them. This flexibility comes with a greater level of freedom that working a conventional "9 to 5" might not offer.
Lower daily costs
The average commuting cost for those living in the U.S. can be as high as $5,000, annually. Online workers can reduce or eliminate commuting costs altogether by working from the comfort of their own homes. What's more, workers can cut down on smaller daily spending necessities, such as buying lunch, that come with having a site-specific job. And in some cases, workers can save on expensive attire that might be required in traditional office settings.
Potential to earn more
Most online jobs don't come with fixed salaries or caps on how much work can be done. This gives online workers the ability to take on greater responsibility and make more money. In this way, income can be better closely tied to how much effort an individual puts in, and not solely dependent on an arbitrary number set by an employer.
Disadvantages of Earning Money Online
For some, the benefits that come with a modern way of earning money might outweigh the burdens associated with heading into an office every day. But there are also several challenges many online workers cite when it comes to relying on an online-driven income. Some of these include:
Difficulty concentrating
Forty-five percent of respondents to a global workplace survey reported that they find it hard to concentrate while working from home, while 48% cited family members as their main source of distractions. Many online workers are unable to have a separate home office or to work in an environment that would offer fewer distractions. This can make it difficult to be productive during the workday.
Lower earnings
Most online opportunities don't have a standard minimum amount of pay offered. This can mean that hours of effort may yield less than a livable wage and that income can fluctuate wildly, depending on the source of work. Additionally, online workers who do not have a steady stream of income can be considered unemployed. This may make financial processes, like obtaining payday loans, more difficult.
Isolation
While new technology makes it easier to have virtual communication, online workers can often feel isolated because of the lack of face-to-face connections. This absence of work community can make it difficult to stay motivated or challenged each day. Plus, online workers often don't have co-workers with whom to commiserate.
3 Ways to Make Money Online
Many work sectors have opportunities for consumers to work online, but wages and qualifications differ greatly between job sectors and job types. Here are some common ways to earn cash online or making extra money with full time job:
1. Writing
Freelance writing makes up a large portion of the online writing sector. To find work, most freelance writers turn to online job boards. Work may include writing blog posts, creating web content, writing copy, or even writing grants.
While most freelance writers make $10 thousand or less annually, a top-tier freelance writer can earn up to $40 thousand a year, according to The State of Freelance Writing Survey from 2017. The survey also found that experience, word of mouth, and time spent writing heavily correlates with higher incomes.
But online writing is not only limited to freelance work. Those who are interested in this sector can also produce books or e-books. Self-publishing has become easier in recent years and the percentage that independent authors earn on book sales is often more than what they would make with a traditional publishing company. Plus, all the work that goes into creating a book, uploading it, publishing, and getting it to the market can be done straight from a personal computer.
2. Teaching
Another viable way to make money online is to teach. This can mean creating online courses for a platform that provides enrichment to adults, tutoring students online, working as an adjunct professor, or even having a full-time job as a teacher for an online school. Many also opt for getting Teaching English as a Foreign Language certifications (TEFL, or TESO). The average base salary for online teachers is $41,513 a year, according to Glassdoor.
As the impact of social media continues to grow, so has influencer marketing. Influencers who have a following on social media platforms such as Instagram, YouTube, Twitter, or Facebook are able to earn a significant amount of money through sponsorships and other opportunities. Reports estimate that nearly 17 million people in the U.S. made money by posting content online in 2017. And content creators made almost $4 billion dollars on YouTube in the same year.
"Influencing" opportunities can also extend to websites or blogs by monetizing activity and including sponsored posts or affiliate links.
How to Cover Shortfalls
Choosing to pursue online activities to generate income does not always equate to financial security. It can often take time to build the reliable client base that is necessary to ensure success with online money making.
While cash advance options such as payday loans online can be ways to cover shortfalls and give one the boost they need, potential borrowers should note that these loans often come with high-interest rates and rollover fees. Many short-term loan lenders also offer payday loans for self-employed individuals, like online earners.
Turning to savings, using credit cards, or borrowing from friends and family can also be ways to mitigate the initial losses that might come with making money online.
Passive Income
Online earners can also rely on passive income to bolster the amount they bring in each month. Passive income is money you can earn through ventures that require little to no daily maintenance. Examples of passive include, investing in stocks, renting out real estate, or starting a YouTube channel.
As the online economy continues to expand, so will the possibilities of how people envision work. Not every online earnings opportunity will be the right fit and it can take a while to establish a routine. However, when making money online does pay off, it can open up new possibilities that might not otherwise be available.