LLC Business Loans: What You Need to Know
A limited liability company (or an LLC) is a business structure that implies personal liability similar to a corporation but follows the tax structure of a sole proprietorship or partnership. It acts as a separate legal entity and is held responsible for its own undertakings.
Request a Loan Today*
*By filling out the form above, you will be routed to OpenCashAdvance.com's loan request form.
Business owners usually set up an LLC to have access to additional tax options and avoid legal repercussions in the company's name. However, that doesn't mean that establishing an LLC is less costly than any other type of business. The founders must cover almost all the same expenses to get their venture on its feet and profitable, and most of the time, they need extra funding for it.
Luckily, nowadays, financial assistance is not limited to donations from friends and family or other benefactors. So let this be your guide on what you can do to obtain an LLC loan.
How to Finance a Limited Liability Company
Setting up an LLC comes with a lot of costs. The bad news is that many expenses don't stop after the LLC takes off the ground. You will need to continue paying operating and maintenance fees, such as paychecks and insurance. You will also be spending a considerable amount on marketing to advertise your LLC amongst the competition.
If you're running on a tight budget, the alternative resources for LLC funding are extensive. Remember that for an LLC small business loan, you will be applying as a separate entity. As a legal being with its own assets and liabilities, the LLC will be responsible for any and all obligations it may face.
Before searching for finance, you need to take some time and establish 1) how much you want to borrow and 2) why you need this money. Once you define the purpose of your application, you can begin the search for capital. We suggest that you start with LLC business loans.
How to Get an LLC Business Loan
The process of getting an LLC business loan is similar to other types of loans. You may receive periodic or lump sum payments, which must be repaid in addition to an interest fee. In some cases, the application may require more paperwork than a personal loan. Qualification criteria may vary depending on the type of loan and lender.
Before you apply for an LLC business loan, you should review your company's credit history to apply for the right types of loans. Almost all types of loans will require some documentation to help lenders decide. Therefore, it would be better if you were prepared beforehand and collected the following records:
LLC Business License and Employer's Identification Number (EIN) - to prove the legitimacy of your registered LLC
Credit Score - to show your history of obtaining and repaying other loans.
Cash Flow Statement - to show monthly incoming and outgoing money through the LLC
Balance Sheet - to demonstrate what your business presently owns and what it owes in order to determine solvency
Detailed Projections of Future Expenses and Revenues - how much money you're planning to spend and how much profit you're planning to earn in the upcoming five years, for example
Bank Account Statements - to provide information about credit card transactions and sales of the LLC
Some types of LLC loans may require securities such as collateral or a personal guarantee. These securities give a safety net to the lender. If the LLC fails to repay the total amount, the lender has the right to take possession of the organization's assets or make the person who has signed the guarantee pay from personal assets.
Types of LLC Loans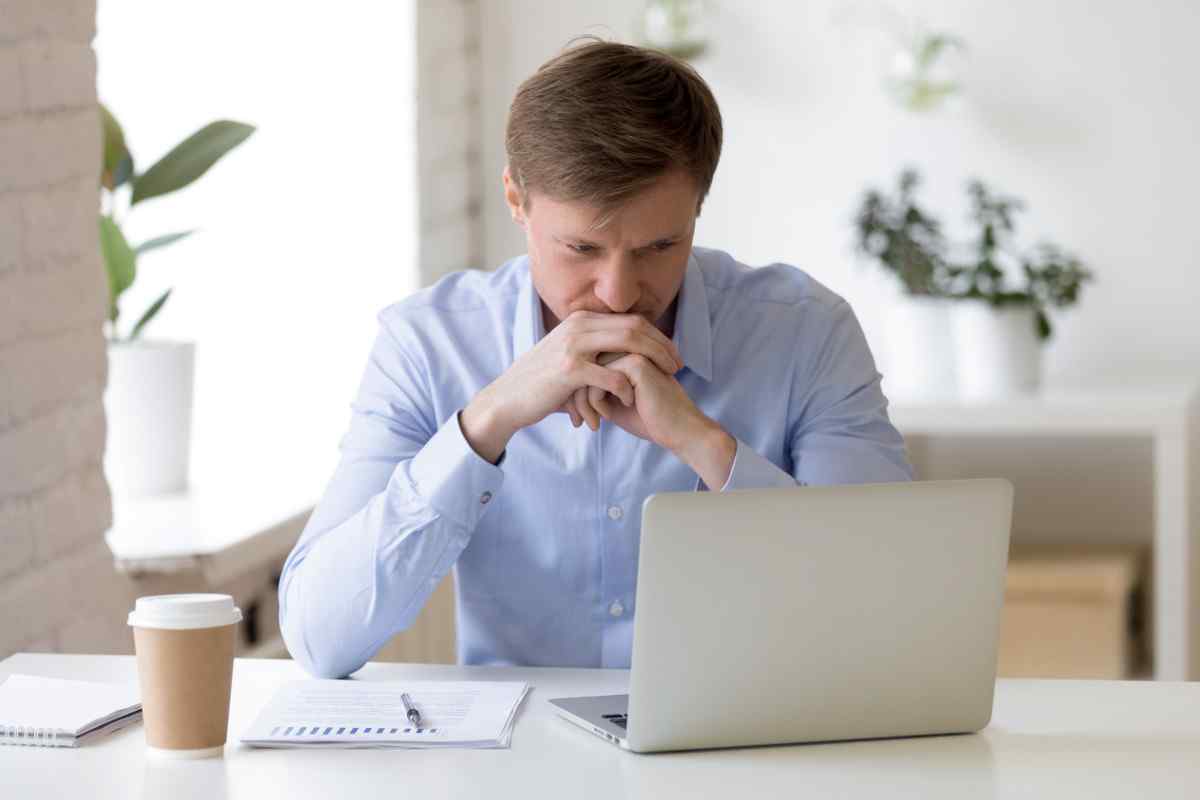 There are many different sources for acquiring LLC loans. They vary in terms and conditions, allowing each company to choose what suits its needs and financial situation. Below are the most common LLC loan types to consider.
Bank Loan
A bank is the first thing that comes to mind when applying for a loan because they offer some of the lowest interest rates. Banks also provide a more personalized approach and face-to-face communication with the borrowers.
To qualify for a bank loan, the potential borrower must undergo a thorough credit check and meet several requirements. The bank wants to ensure that you are financially sound and have a rich history of repaying previous loans. Most banks also give loans to LLCs with two or more years of operation.
Applying for a bank loan usually takes time. LLCs typically don't receive all the money immediately or upfront due to extensive paperwork requirements and approval waiting periods. As a result, you may sacrifice some perks that come with other loan types for lower interest rates through a bank loan. Even though monthly payments through the bank may be less than other loan types, failure to pay them back may negatively affect your credit score and lower your chances of getting other loans in the future.
Merchant Cash Advance
A merchant cash advance works slightly differently from bank loans. MCAs send you a lump sum amount for covering your operations straight away. In return, they draw a fixed percentage from every sales transaction with your credit or debit card. The approval for merchant cash advances may depend in part on your credit card transactions and sales, and they may not make a decision based solely on your personal credit score.
One of the advantages of a merchant cash advance is that borrowers don't have to worry about repayment deadlines as the lender will automatically deduct the interest fee from every transaction. However, some MCAs have high-interest rates. The total annual fees and interest payments normally start at 40% and may reach 350% of the loan principal.
Small Business Administration Loan
Small Business Administration (SBA) loans are part of the SBA program by the U.S. government. They aim to provide financial assistance to small businesses, startups, and organizations with poor credit histories in general.
Since the government provides SBA loans, they are usually sponsored with a signed guarantee. This puts them in a more secure position and imposes strict repayment policies on the borrower. Correspondingly, SBA loans offer one of the most favorable interest rates and repayment methods compared to other forms of LLC financing.
These loans can be accessible and in very high demand, but unfortunately, they're not suitable for all types of businesses. The Small Business Administration has a defined list of requirements that an LLC must meet to qualify for their loans. The company should:
be a small business in size and operation
be a for-profit organization
operate in the U.S.
demonstrate the need for a loan
have some equity financing
employ other sources of funding before turning to the SBA
not have defaulted on previous loans by the U.S. government
Comparing LLC Business Loan Companies
Now that you know how different types of loans work, you might want to see where you can apply for them. Apart from the U.S. government and the banks, there are plenty of other organizations that provide diverse loans for different LLCs. Below is a summary of three different loan companies: Credibility Capital, OnDeck, and Blue Vine.
Credibility Capital
Credibility Capital offers below-average interest rates for loans ranging from $50,000 to $250,000. The rates can be as low as 6.99%, which can be paid back in a maximum of four years. Payments are made monthly, and there are no charges for prepayment penalties. The extra costs include a one-time origination fee of 3% to 5% of the total loan amount.
Since Credibility Capital has low-interest rates, it is also in very high demand, inducing more qualification requirements. Your LLC must be in business for two years and have a decent credit rating. However, if you're not eligible for their loans, they may help you connect with their network of partners to find potential lenders.
The company does not provide loans to individuals or LLCs from Nevada, North Dakota, South Dakota, and Vermont. Your LLC should also not have faced any bankruptcies in the past 15 years and should be registered in the U.S. Credibility Capital also requires a personal guarantee from owners with 25% or more ownership.
Biggest Pro: Low-interest rates
Biggest Con: The borrower should be in business for at least two years
OnDeck
OnDeck provides both term loans and lines of credit and can be a good choice for fast funding. Annual interest rates are a little higher than Credibility Capital (starting from 9.99%), but you can get financing faster in some cases.
OnDeck charges an origination fee of 0% to 4% depending on whether you're a new or a returning customer. They also require a lower credit score (600 minimum) than Credibility Capital, and the paperwork is more diminutive. However, if you decide to pay back the loan early, you will still need to pay 75% of the remaining interest balance.
Repayment terms at OnDeck are a maximum of 18 months. In addition, the company automatically withdraws interest fees from your credit card on a daily or weekly basis. The owners of the LLC must also sign a personal guarantee.
Biggest Pro: Fast funding
Biggest Con: Early repayment does not avoid upcoming interest fees
BlueVine
Invoice factoring, which is similar to invoice financing, is when you sell your company's outstanding invoices to a third-party organization to improve your cash flow. BlueVine allows you to obtain a loan by selling outstanding invoices. They usually pay 85% to 90% of the total invoice amount upfront, followed by the remainder, minus fees, when the customer pays you back.
Compared to the other two companies, BlueVine only requires a three- or six-month operating period for the LLC. However, they require the business to generate at least $10,000 of monthly revenue to qualify for one of their loans, whether a standard loan or through invoice financing. Also, BlueVine makes invoice factoring available only for B2B enterprises.
For short-term loans, BlueVine offers low-interest rates, starting at 4.51%. The payments are made weekly. Invoice factoring loan terms range from one to 13 weeks, and an interest rate of 0.25% to 1.7% per week is collected from the LLC.
Biggest Pro: Invoice factoring
Biggest Con: High minimum revenue requirement
Determining Your Chances of Being Approved
It's much faster to be prequalified for a loan than to receive a lender's final decision. As a result, you can save time by only applying for loans that you think you will receive.
For example, if your credit score is less than 600, you may not want to waste your time applying for a bank loan. The chances of receiving a loan with these institutions are fairly low. Instead, you could consider applying for more suitable loans that are in line with your credit score.
You should also consider the industry that your LLC is working in, your financial situation, and your time in business. While some lenders may give you a final answer in as little as 15 minutes, others may take weeks or even months. Therefore, take time to compare loans beforehand because time is money!