How To Make Money with Airbnb Without Owning Property
You don't need to own property to earn money on Airbnb. And, there are plenty of methods beyond subletting to make money on Airbnb without owning a house. Some options include managing someone else's property, co-hosting, or conducting an Airbnb experience.
Continue reading to learn how to get into the vacation rental market and make money on Airbnb without owning a home.
Property Management
A property owner who doesn't want to manage an Airbnb listing may hire you to do it. Your responsibilities may require you to:
respond to guest messages
check on visitors
supply amenities
clean the property after each booking
As a managing partner, you will often be compensated between 10% and 20% of the entire booking amount. So, if a one-night stay costs $150, you'll get $30 back on average. Assuming the property is popular and booked most of the month, you can receive up to $600 per month.
If you have spare time and want to make passive income, you may consider becoming a part-time property manager. This can be an opportunity to make extra money alongside your full-time job.
However, if you are looking to become a full-time property manager, you will likely need to manage several properties. Based on the same example, but increasing to five properties, you may earn up to $3,000 every month.
Pros:
Provides more flexible working hours.
You do not necessarily need to own a property.
Cons:
You may need to seek out classes specialized in this particular medium.
Operating multiple rentals for various property owners can be exhausting and time-consuming.
Airbnb Housesitting
In other instances, some Airbnb properties even rent out a portion of the house, such as a room or a basement. In these situations, the homeowner may be looking for someone to handle their Airbnb while they are not at home. While they are out of town, the sitter resides in the house and makes sure that everything runs smoothly. Most of the responsibilities would be the same as a property manager, including welcoming visitors, cleaning the property, and supplying amenities.
However, unlike a property manager, a house sitter will likely need to be present. Additionally, the sitter may only be able to work with one property. A sitter will earn a percentage of all the reservations. Additionally, they may enjoy up to three months of rent-free living.
A Furnished House for Rent
More often, you may come across a fully furnished apartment for rent. While you may not be in the market to move or rent out the space, you can list it on Airbnb. A furnished home often comes with everything you need to launch your Airbnb company, greatly diminishing your startup costs. Only necessities such as shampoo, coffee, and tea will be paid for out of your own wallet at the start.
However, keep in mind that as a renter, you will likely need to run this decision by your landlord. Additionally, you should also review your local regulations and lease agreement regarding subletting.
Airbnb Affiliate
Until earlier this year, the Airbnb Associates program was a great way for big websites in the Travel niche to monetize their traffic. However, the program went defunct on March 31, 2021. That does not make much of a difference for most sites, though, as Airbnb required affiliates to have at least one million monthly visitors to join its program.
If you are looking for an Airbnb Associates alternative, then check out the Hotel Affiliate Program by Booking.com. The program offers a starting commission of 25% of the Booking.com commission (which, in turn, is up to 20% of the booking price). It increases as your bookings go up, maxing out at 40% if you reach over 501 stayed bookings per month.
Airbnb Experience Host
If you don't own a property to offer on Airbnb, you can still utilize your skills to become an experienced host. For example, you can lead a bike tour around your city, take a group of visitors on a backcountry skiing expedition, or treat them to a memorable gastronomic experience.
Airbnb only aims to provide guests with one-of-a-kind cultural experiences, which means your experience will need to stand out. Create a distinctive description of your tour and activity offerings that differentiates you from the competition. Think about using graphics, such as videos to entice clients.
Airbnb pays you within 24 hours of your activity or tour being hosted. The money is sent to the payment method you choose, which varies by country. You are responsible for obtaining local insurance and licenses. Keep in mind Airbnb does not offer free insurance coverage for liability claims over $1 million.
If you want to become an experienced host, you must first complete Airbnb's three-step procedure:
Come up with a unique idea and show your enthusiasm via a one-of-a-kind, entertaining, and engaging visitor experience.
Provide a description of the experience, what visitors will do, how long it will take, and pricing. Additionally, include some photos so that the Airbnb staff can get a clear idea of the experience you want to provide to guests.
Take a seat and wait. Airbnb's staff will analyze your idea and respond with a decision.
Pros:
This is the perfect opportunity to make passive income while pursuing your hobbies.
Online Experiences offer the flexibility and comfort of completing this task from your home.
Cons:
You may need a business license to complete the operation.
Experience is key. You must be a specialist in the field.
Airbnb Co-Host
The co-host function is ideal for Airbnb hosts who do not own property but have the time to set up and maintain their listings.
Airbnb enables hosts to add a "co-host" to their listing. A co-host is a person added to a listing by the property owners who has the authorization to assist with certain activities. This can include contacting visitors, publishing the listing, maintaining listings, and refilling supplies. It is up to the host and co-host to select who does what and how the revenue will be distributed.
Airbnb co-hosts are similar to property managers in that they assist Airbnb hosts in reducing their burden. However, unlike property managers who handle all the aspects of the property rental, co-hosts share duties with the property owners.
If you wish to be a co-host, you may approach someone you know who is already a host and ask if they would want to add you as a co-host. Suggestions for how you may assist them in making their life simpler should be made first, followed by an agreement on a fee.
Each booking pays out 10% to 20% to the co-hosts. If you take on extra duties, you might earn up to 25% more for each booking.
Pros:
Flexible hours.
No license required.
Cons:
Not as profitable as an Airbnb host
Profit varies.
Start an Airbnb Cleaning Service
Airbnb cleaning services can be promising since they are often the first service that hosts outsource. Therefore, there will be no shortage of work.
To begin your own Airbnb cleaning business, you'll need to perform research first. For instance, you will need to learn about state-specific regulations, such as insurance and licensing. Moreover, you will need to look into the steps of starting a business within your state of residence. Often, starting a company will require you to obtain the proper licenses. Lastly, calculate your expenses, such as cleaning supplies, equipment, personnel, and marketing.
Request a Loan Today*
*By filling out the form above, you will be routed to OpenCashAdvance.com's loan request form.
The typical cleaning charge on Airbnb is between $50 and $80. This fee may climb to about $105 for larger residences or hosts that employ cleaning services.
Pros:
Since many hosts engage cleaning agencies to assist them, there is never a lack of work.
Compared to a vacation rental franchise, the initial investment is much lower.
Cons:
It will be up to you to sell your services.
Permits and licenses are required to start a full-service cleaning company.
Become a Professional Airbnb Photographer
You can also make money with Airbnb by becoming a property photographer.
You may perform as a freelance listing photographer, or you can promote your skills on Fiverr, Upwork, or Instagram.
One property session might cost anywhere from $100 and $400, according to hosts.
Market Vacation Rentals
Hosts need to advertise their homes to stay competitive. As a result, hosts often seek outside assistance in developing and implementing a strong marketing plan to advertise their rentals. This is an excellent opportunity to implement your crude marketing skills. You can also start with social media if you don't have any marketing experience but want to get your foot in the door.
For example, you can combine your marketing and photography skills to create promotional videos for the rental property. These videos can then be posted on social media sites like Instagram and Facebook.
Another popular marketing strategy is using influencer endorsements to gain exposure and promote the property. Ideally, you would want to collaborate with travel bloggers with an established online presence and a large following.
Become an Airbnb Copywriter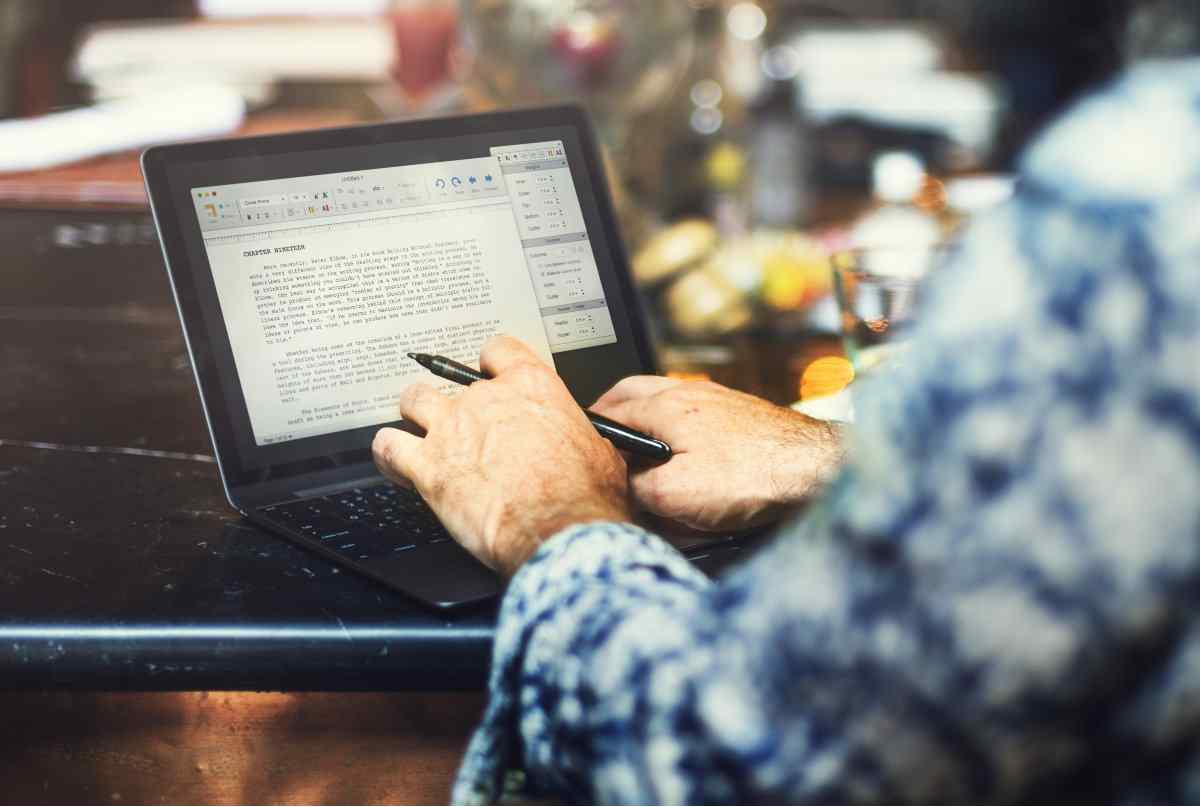 Another approach to making money on Airbnb without owning property is to provide copywriting services. Airbnb hosts are increasingly using copywriting services to create well-designed listing descriptions. Typically, the copy will focus on enticing the clients and increasing the host's reservations. In the same way, you can become an Airbnb photographer, you can offer your services on Upwork and Fiverr.
In addition to creating creative headlines and property descriptions, you'll be responsible for writing house rules and reviews.
Conclusion
There are many ways to earn money on Airbnb without owning a property. You can consider property management, housesitting, or becoming an Airbnb copywriter. Even being an experienced host on Airbnb and offering activities to your guests is a viable income option. Owning a property requires maintenance and constant attention, so these options may be best for someone who is looking to make an income without the stresses of a home.