Benefits for Disabled Veterans in the U.S.
If you served in the U.S. military and are disabled, you may be entitled to certain services and resources provided by the Department of Veterans Affairs (VA). Benefits available affect access to medical treatment, education and training, employment, finance, and social security. The following is an overview of basic VA services available to you as a disabled U.S. Veteran.
How Does VA Determine Disability Status?
VA evaluates each non-related disability on a scale of severity ranging from 0% (no VA-recognized disability) to 100% (totally disabled). The VA disability rating reflects the severity of the Veteran's condition, and it helps determine the compensation the Veteran receives.
As of August 2019, 4.7 million veterans, 25% of all U.S. Veterans, had a service-related disability. Of Veterans with a service-connected disability, 41% reported a disability rating of 60% or higher. Only 29% of veterans had a disability rating of 30% or lower.
What to Know When Applying
Upon applying, you will be assigned to one or more priority groups, of which there are eight. Those who fall into two or more groups will rank higher in priority. Veterans with the highest ranking, which VA determines based on how urgently treatment is needed, will be in line to receive care before lower-ranking members.
Some questions VA will take into consideration when determining disability status for Veterans are:
Is the Veteran currently employed and working?
Can the Veteran perform the same labor as before their military service?
Is the condition an SSA-qualifying disability?
How severe is the disability?
Group one will be most applicable to disabled veterans. Group one is reserved for veterans who:
Have a service-related disability rated by the VA as 50% or more disabling, or
Have a service-related disability the VA concluded has rendered you unable to work, or
Received the Medal of Honor (MOH)
Certain priority groups and rankings may also gain access to additional medical services such as dental care. You can learn more about priority groups at VA.gov.
Medical Benefits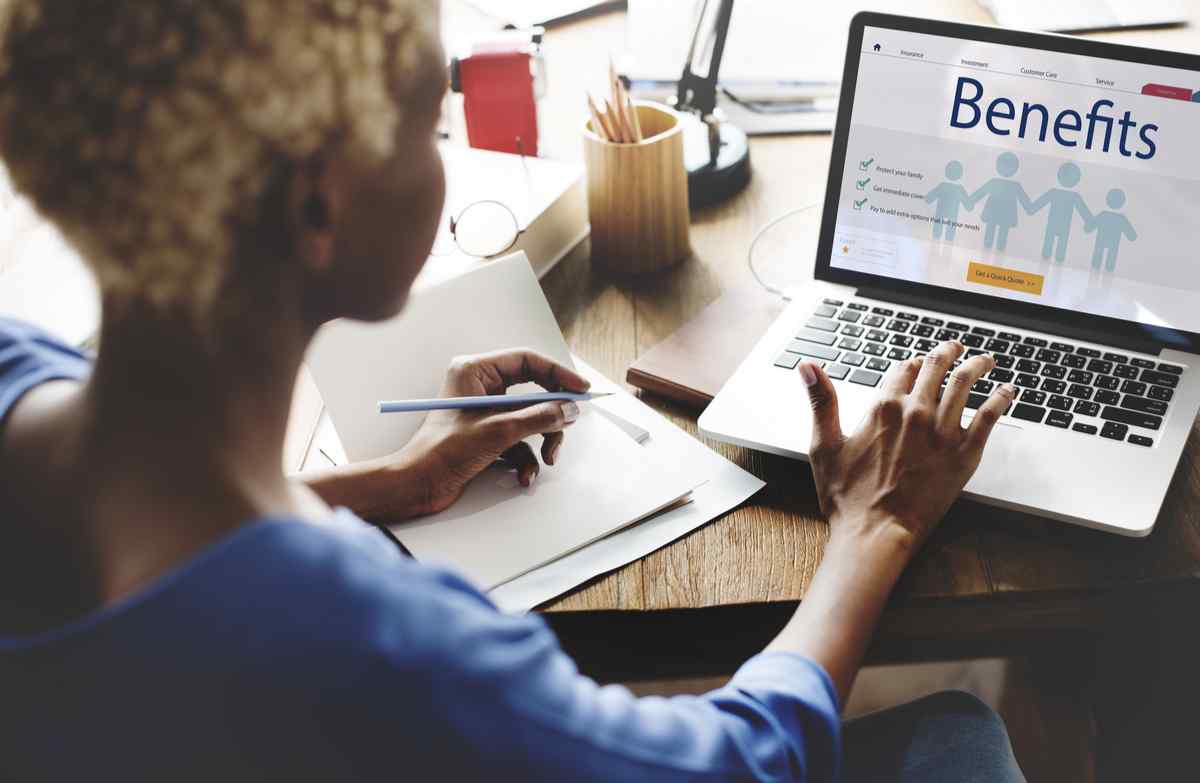 If the VA determines you are eligible for VA health care, you'll be granted access to benefits such as covered checkups with both primary care providers and specialists, geriatric care, and coverage for prescriptions, prosthetics, and medical equipment.
Eligibility and Restrictions
According to The Office of Public and Intergovernmental Affairs, minimum eligibility requirements are as follows: "Veterans who enlisted after Sept. 7, 1980, or who entered active duty after Oct. 16, 1981, must have served 24 continuous months or the full period for which they were called to active duty to be eligible. This minimum duty requirement may not apply to Veterans discharged for hardship, early out, or a disability incurred or aggravated in the line of duty."
The VA restricts some benefits to veterans who:
were enlisted in active duty
served in war zones
were discharged under honorable circumstances
VA may also withhold benefits from applicants depending on income level and the VA's disability rating system.
What's Covered
VA health care can cover part of the following services and more. Many (but not all) of these services apply to pre-existing conditions:
Hospital inpatient and outpatient care at VA medical facilities
Mental health care, including treatment for Post Traumatic Stress Disorder (PTSD) and Military Sexual Trauma (MST)
Pharmacy services
Prosthetic and other medical equipment services
Women veterans health care
Readjustment counseling (individual, group, or family) for veterans transitioning to civilian life
Treatment for anger management
Long-term care (depending on needs, income, and space availability)
Care from community health care providers such as nursing homes and domiciliary agencies outside the VA (based on further eligibility requirements).
Homeless veteran programs
Treatment for alcohol and drug dependency
Special evaluations for injuries and disorders pertaining to service conditions related to bio-hazards (e.g., Gulf War service)
In addition to the services listed above, VA may also provide Veteran Caregivers trained in providing care to veterans who are disabled or seriously injured, chronically ill, or otherwise no longer able to care for themselves.
Education and Training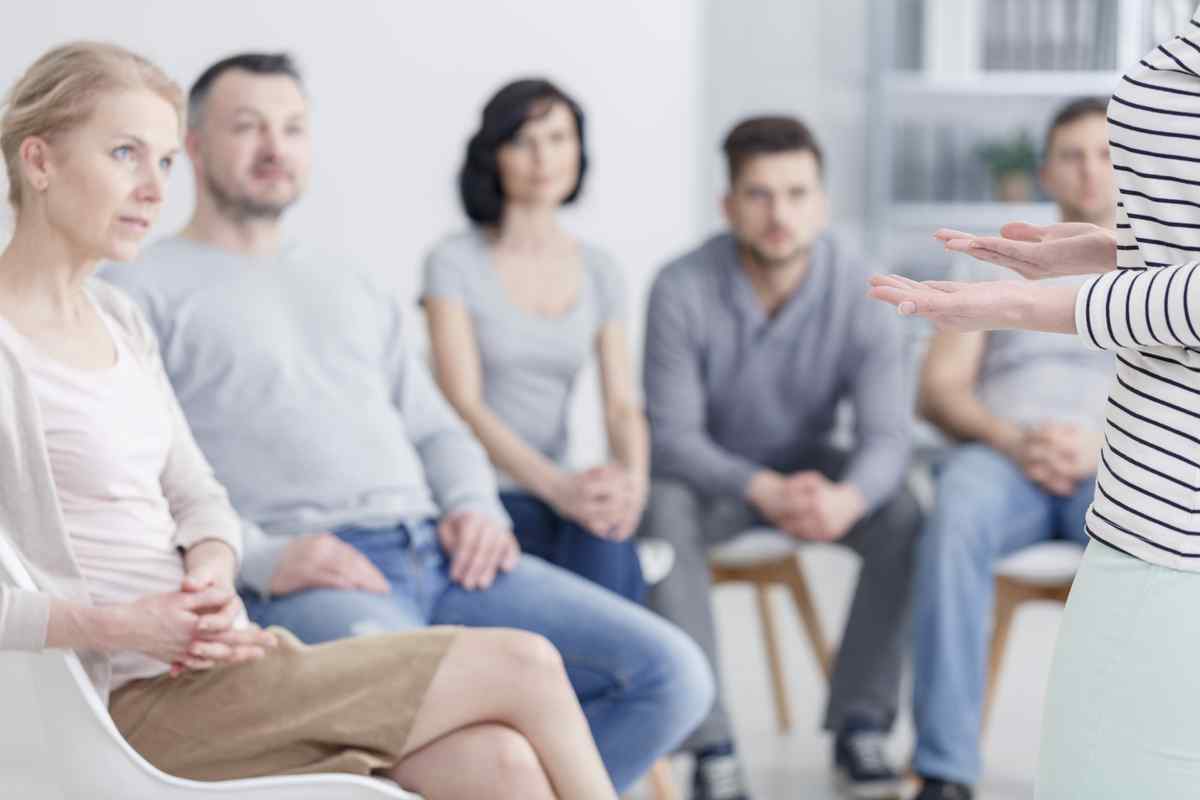 VA has several employment programs designed to help Veterans integrate into the workforce post-service. Four primary education benefit programs cover Active Duty, National Guard, and Reserve Veterans and their dependents.
The Post 9-11 GI Bill grants scholarships to Veterans and their dependents pursuing post-secondary education or certification. Scholarships cover the cost of tuition, books, and supplies. It also provides a monthly housing allowance.
Vocational Rehabilitation and Employment (VR&E) provides education and training to Veterans with service-connected illnesses and injuries. VR&E equips Veterans to secure and maintain competitive employment and connects them with career services including:
Career counseling intended to teach Veterans how to plan for employment, including job-seeking skills and resume development workshops
On-the-Job Training (OTJ) apprenticeships and non-paid positions to gain work experience
Eligibility
You are eligible for VR&E benefits if:
You have a service-connected disability rating of at least 10% or a pre-discharge disability rating of at least 20%, AND
You have received a non-dishonorable discharge, OR
You have been referred to a military Physical Evaluation Board or are a participant in the VA Integrated Disability Evaluation System process (in which case you may qualify without a VA rating)
Veterans can only use VR&E services within 12 years from the latest applicable date on this list:
The date you ceased active military service, OR
The date that VA first notified you about a qualifying service-connected disability rating
Education Assistance provides scholarships to Veterans pursuing a college degree or eligible certification, education, or training.
Dependents' Educational Assistance (DEA) financially supports survivors and dependents pursuing similar eligible education or training.
More information about VA education programs can be found at www.gibill.va.gov.
Employment Opportunities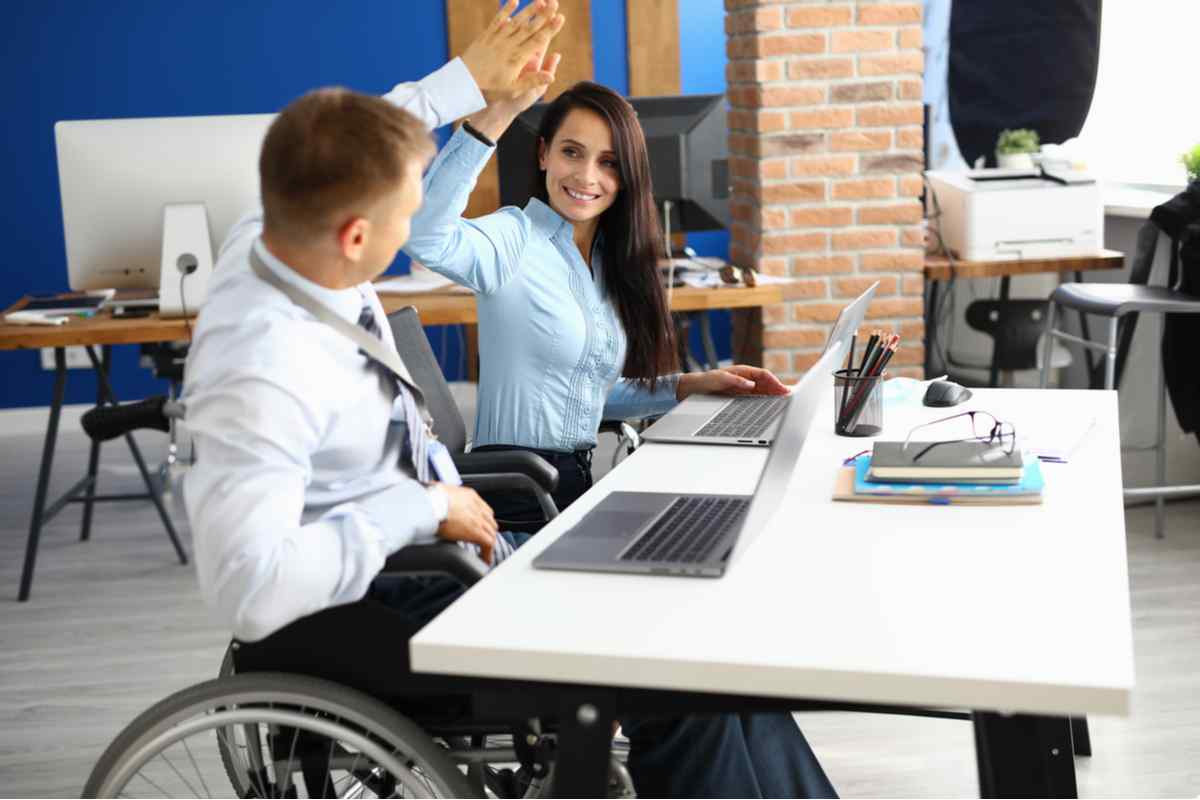 Special Hiring Authorities for Veterans exist for the sole purpose of connecting veterans, including disabled veterans, to employment opportunities. While these agencies cannot guarantee employment, understanding their capabilities and identifying yourself as a disabled American veteran to them may allow you special consideration as a job candidate. In addition, independent living assistance might be available if your disability does not allow you to work.
Veterans Recruitment Appointment (VRA) allows employers to hire veterans without competition. After two years of satisfactory service in VRA, you will automatically be converted to a competitive service. VRA may place members in temporary (up to one-year) or term (at least one but no more than four-year) positions.
You are automatically eligible for VRA if you:
Are a disabled veteran, AND
Separated from service under honorable conditions (either honorable or general discharge)
Incentive Therapy (IT) provides Veterans with work experience at VA medical centers. To qualify for the pre-employment program, you must not be actively seeking a job, and you must exhibit severe mental illness and/or physical impairments. Through the IT program, Veterans can work part- or full-time while receiving training and nominal compensation up to half of the Federal minimum wage. The program is offered to Veterans for as long as it is clinically appropriate. Participants will be provided with an individual treatment/service plan, case manager, and treatment team.
Compensated Work Therapy/Transitional Work (CWT/TW) is a vocational program that operates out of VA medical centers, local businesses, and industries. Participants in this program are matched to work assignments on a limited basis. The program is not offered to Veterans indefinitely, but for as long as it is clinically appropriate, similar to the IT program. In CWT/TW, Veterans are supervised by the sponsoring site, under the same job expectations as non-CWT workers. Veterans in the CWT/TW program are not considered employees of either the Federal government or a host company and, therefore, do not receive traditional employee benefits. At a minimum, CWT/TW participants receive federal or state minimum wage for all hours worked. Approximately 40 percent of CWT/TW program participants secure regular employment (and are thus eligible for benefits extended to non-CWT employees) at the program's conclusion. There are several programs within CWT/TW:
Sheltered Workshop: The Sheltered Workshop (SW) provides opportunities to develop and assess employment skills in a simulated work environment. The average length of the program is four to six months, but depends on the Veteran's individual treatment plan.
Transitional Work and Vocational Assistance: The Transitional Work (TW) program is a pre-employment program that operates out of VA medical centers and local community businesses. Participants' professional interests and aptitudes are assessed by vocational rehabilitation staff. The staff will then match Veterans to a work assignment for a limited time as deemed clinically appropriate. TW work assignments are held to the same job performance expectations as non-CWT workers in the organization.
Supported Employment and Post-Employment Supports: The Supported Employment (SE) program integrates employment with therapeutic support. SE focuses on assisting Veterans with serious mental illnesses such as psychosis gain access to employment. In the case of a co-occurrent mental health diagnosis (such as spinal cord or traumatic brain injuries), additional SE services may be available on a case by case basis. Through SE, Veterans with significant barriers to competitive work are able to engage in full- and part-time employment with appropriate support and workplace accommodation. Participation in SE phases out after the individual is able to maintain employment independent of the program, though SE may still periodically monitor and provide support to past members.
Transitional Residence: The Transitional Residence (TR) program is a Psychosocial Residential Rehabilitation Treatment Program offering a safe and therapeutic residential setting for Veterans involved in CWT. TR is available for Veterans coping with chronic mental illness and/or recovering from Substance Use Disorders or homelessness. TR serves as a bridge between hospitalization or intensive outpatient treatment and community reintegration, utilizing peer and professional support to help Veterans achieve their individual rehabilitation goals.
Financial Benefits and Disability Compensation
Disabled U.S. Veterans are entitled to a range of financial benefits covering everything from home loans to life and automobile insurance. Assuming qualification, you can also receive allowances to be put towards service-connected expenses such as specialized clothing, prosthetics, and mobility accommodations.
Disability Compensation
Veterans who have a VA disability rating of at least 10% because of disabilities acquired in or made worse during active duty may be eligible for disability compensation. If you were on inactive duty, the disability for which you are seeking compensation must have resulted from injury or cardiovascular issues such as heart attack or stroke. As already discussed, compensation varies depending on the degree of disability. If you have dependents, you may receive additional compensation if your disability is rated at 30% or higher. Compensation may be deducted from military retirement pay, disability severance pay, or separation incentive payments.
You may be eligible for Special Monthly Compensation (SMC), to be awarded in addition to the basic rate of compensation if your disabilities include:
Loss/loss of use of specific organs, sensory functions, or extremities, OR
Disabilities that confine you to your home, OR
Disabilities that render you permanently bedridden, OR
Combinations of disabilities that significantly affect your ability to walk, OR
The existence of multiple, independent disabilities each rated at 50% or higher, OR
The existence of multiple disabilities, which, in total, render you in need of assistance that without you would be permanently confined to a nursing home.
Pension
Pension is a tax-free monthly benefit paid to Veterans with limited or no income who:
Are aged 65 or older, OR
Are a patient in long-term care nursing home because of a disability, OR
Are receiving Social Security Disability Insurance or Supplemental Security Income, OR
Are permanently and totally disabled, AND
Did not receive a dishonorable discharge, AND
Have a yearly family income and net worth that does not exceed limits set by Congress
To qualify for a pension, at least one of the following must also be true about your service:
You started active duty before Sept. 8, 1980, and you served at least 90 days on active duty (at least one day during wartime), OR
You started active duty as an enlistee after Sept. 7, 1980, and you served at least 24 months or the entire time you were ordered with at least one day during wartime, OR
You started active duty after Oct. 16, 1981, and you hadn't previously served on active duty for at least 24 months
Clothing Allowance
VA can provide you with annual clothing allowance payments if you:
Use an orthopedic device (including a wheelchair) or a prosthetic because of a service-related disability, OR
Have a service-connected skin condition and use a medication that causes irreparable damage to garments
Automobile Allowance
VA may provide you with an allowance to purchase a new or used vehicle to accommodate your service-connected disability. You may also be eligible for compensation to be put toward purchasing adaptive and special equipment necessary to safely operate your vehicle. To qualify for an automobile allowance, Veterans need to have one or more of the following disabilities (caused by their military service):
Loss of one or both feet (or the use thereof), OR both hands, OR
Permanent impairment of vision in both eyes that prohibits driving, OR
Severe burns, OR
ankylosis (immobility of the joint) of one or both knees or hips
Life Insurance
VA offers several Life Insurance Plans, listed below:
Servicemembers Group Life Insurance (SGLI): A low-cost group life insurance program. Coverage can be extended if the Service member is totally disabled. Servicemembers' Group Life Insurance Traumatic Injury Protection (TSGLI) is included in SGLI. TSGLI provides payments to Servicemembers who have suffered amputations, blindness, or paraplegia due to traumatic injuries.
Veterans are entitled to Veterans' Group Life Insurance (VGLI), a lifetime renewable coverage program.
Service-Disabled Veterans' Insurance (S-DVI) provides life insurance coverage for Veterans with a service-connected disability. Totally disabled Veterans are eligible for additional (supplemental) insurance benefits.
Veterans' Mortgage Life Insurance (VMLI) provides mortgage protection insurance to disabled Veterans approved for a VA Specially Adapted Housing Grant (more on the Specially Adapted Housing Grant below).
Housing Grants for Disabled Veterans
VA provides grants to Veterans with permanent service-related disabilities to purchase an adapted home or reconstruct an existing home to accommodate said disability.
Specially Adapted Housing (SAH) Grant: The SAH grants help Veterans with certain service-connected disabilities live in an accommodating environment. This grant is also rewarded to Veterans who are so severely disabled they are not able to work. SAH grants can be used to:
Construct a house on land already owned/remodel an existing house
Construct a specially adapted house on land to be owned
Pay unpaid principal mortgage balance of an adapted home
Note that the SAH Grant extends to houses owned by non-Service members in which the Veteran receiving the grant lives.
Home Loans
VA offers a home loan program that includes features such as no down payment or mortgage insurance premiums. VA also guarantees loans for building, repairing, or improving homes in conjunction with the SAH Grant.
Life Insurance
Qualified veterans can apply for Veterans' Mortgage Life Insurance (VMLI), a mortgage protection plan that helps a Veteran's family pay off the Veteran's home mortgage in the event of their death. VMLI is only available to Veterans with severe service-related disabilities who:
Received a Specially Adapted Housing (SAH) Grant, AND
Have the title to the home, AND
Have a mortgage on the home
Service-Disabled Veterans' Life Insurance (S-DVI) is a life insurance benefit for Veterans who have service-related disabilities. To qualify for S-DVI, you must meet the following criteria:
You were discharged under non-dishonorable conditions on or after Apr. 25, 1951, AND
You received a rating for a service-related disability (even if 0%), AND
You are in good health, besides any service-connected disabilities, AND
You apply within two years of the date VA notifies you of your disability rating.
Your age, type of plan (either term or permanent), and the amount of coverage determines the premium for S-DVI coverage . Totally disabled Veterans with basic S-DVI coverage may apply to have premiums waived.
Given that you receive S-DVI, you may also qualify for Supplemental S-DVI insurance. Supplemental S-DVI is additional coverage for Veterans who meet all the following criteria:
You have an S-DVI policy, AND
Due to your total disability, the premiums on your basic coverage are waived, AND
You apply within a year of being notified of the waiver, AND
You are less than 65 years of age
Note that premiums for S-DVI cannot be waived.
Social Security Disability (SSDI) Benefits for Veterans
There are two types of Social Security benefits disabled Veterans can apply for: Social Security Disability (SSDI) and Supplemental Security Income (SSI). The latter is a need-based program capped at $783 per month for an individual and $1,175 per month for a couple. However, some income is not counted in this figure, so one could earn more than these amounts and still qualify for SSI.
VA automatically enrolls those approved for SSDI benefits in Medicare after having received SSA payments for 24 months.
VA recognizes a category of disability termed Presumptive Disability. Presumptive disability is compensated to Veterans who served under conditions which may have resulted in specific disabilities. Qualifying conditions of service include:
Former Prisoners of War
Exposure to Agent Orange
Gulf War Veterans with medically unexplained chronic multisymptom illness
Free Clinical Trials for Veterans
As a U.S. Veteran living with a disability, you may also qualify for free clinical trials. You can search for free clinical trials for Veterans online at https://clinicaltrials.gov.
To find clinical trials that may be of use to you, follow these steps:
Visit https://clinicaltrials.gov.
Type a search term (e.g., PTSD) into the box under "Condition/Disease."
Type "Veterans" in the box under "Other Terms."
Select "United States" from the "Country" drop-down menu.
Select your state from the "State" drop-down menu and enter your city in the "City" box.
Click the "Search" button. Find a relevant study you'd like to apply for, then click the "Apply" button.
You can limit your search to only recruiting studies, or you can search for all studies, recruiting or not.
Suppose a Veteran is suffering from PTSD. In that case, they would want to search for trials specifically for Veterans experiencing PTSD. Using the above search instructions, they might find studies such as "Using Emotion Regulation to Decrease Aggression in Veterans with PTSD," "In-home Exposure Therapy For Veterans with PTSD," or "Improving Functional Outcomes of Veterans with PTSD and Tobacco Dependence."
For more detailed information on all of the benefits mentioned in this article, go to https://benefits.va.gov/BENEFITS/benefits-summary/SummaryofVABenefitsFlyer.pdf
Request a Loan Today*
*By filling out the form above, you will be routed to OpenCashAdvance.com's loan request form.