What is the Cheapest Way to Move Across the Country?
If you're not careful, moving can be one of life's most expensive milestones. There are ways to stretch your pocketbook. We'll help you learn how to move out of state while cutting as many costs as possible.
Request a Loan Today*
*By filling out the form above, you will be routed to OpenCashAdvance.com's loan request form.
About 35 million Americans move each year. While most of them might not leave their county, let alone the state, about a third of them move to a different county or state. A survey conducted by the Census Bureau in 2013 indicated that 48 percent of the people who move do so due to a housing-related reason. Some of these housing reasons include:
The need for a larger or a smaller home
If they are currently renting but want to move to their own home
If one is constantly carrying out repairs
Other reasons why people move are job relocations or changes in family dynamics. No matter the reason, people tend to look out for the cheapest way to move.
The Cheapest Way to Move a Long Distance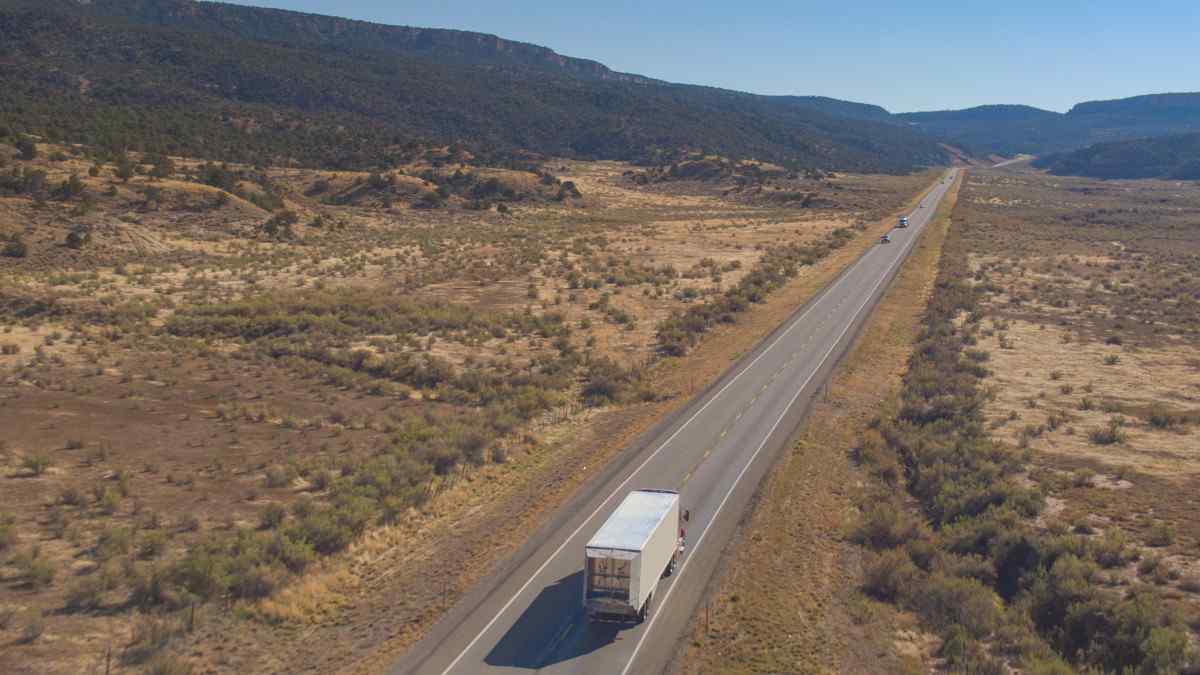 Home Advisor estimates that the cost of long-distance moving ranges from $2,073 to $5,636. For starters, one should carefully consider their moving dates. This is because people end up paying more should they move during the peak months, that is, between April and September. It also helps to get a quote from several moving companies and settling on one that's relatively cheap or one that offers discounts. One can also cut down on moving costs by enlisting help from family and friends on activities such as packing, loading, and offloading.
There are a few other hacks that can help those who are looking into the cheapest way to move stuff across the country. They include:
Renting a Portable Moving Container
Portable moving containers are weather-proof and steel-framed boxes that can be used to store or move items. Normally, the company delivers the storage container on the client's premises a few days before the moving day. This gives the client a few days to pack and load their possessions into the container. The client can have a professional driver drive the container to the intended destination or just drive it. Again, the client gets a few days to offload their possessions. Once they are done, the container company will collect their container and take it back to their service center.
Using a Freight Trailer
Just like a portable moving container, the moving company drops off the freight trailer at the client's residence for about three days. The client is instructed on what guidelines to follow when loading it up. These guidelines may include how securely clasp the freight and how to ensure appropriate weight distribution.
Shipping the Belongings
This is perhaps the cheapest way to move across the country for those with few belongings or people who are no moving bulky or fragile items. Clients can ship their items through FedEx, UPS, or USPS. Also, there are online companies willing to offer low shipping rates, especially because they bundle clients' shipments.
The Cheapest Way to Move Out of State
Although moving out of state is sometimes a nightmare on account of the costs, in some instances, it is inevitable. The cheapest way to move cross country is to have as minimal and compact items as possible. Some of the other ways through which one can minimize the moving costs are:
Selling Bulky Items and Decluttering
One can always replace their furniture and clothes in the state they are moving into. Rather than haul everything across the state, it is advisable that one takes inventory of the essentials and gets rid of the rest. This can be achieved through a garage sale. There are also plenty of charity organizations willing to take second-hand items.
Hiring a Moving Company
Due to the distance involved, one should not DIY, as doing so could result in accidents or property damage. Instead, one can hire a moving company that's offering discounts or one with the most reasonable prices.
How to Finance Your Out of State or Long-Distance Move
Although moving comes with a price tag, it's often necessary to fulfill family or work-related obligations or to attend school. There are several ways through which one can finance their relocation costs if the cash they have at hand is not sufficient. These include:
Taking out a Relocation Loan
Taking out a personal loan is one way of meeting relocation costs that are on the higher side of the scale. Personal loans may include fast payday loans or cash advance. They have fixed repayment schedules as well as a set deadline on when the loan should be cleared. One can apply for a personal loan in a bank or a credit union. There are also multiple institutions offering payday loans online.
The key benefit of taking out a personal loan is that they normally have low-interest rates. Borrowers with a good credit score will incur interest rates of around 10 percent. Those without a traditional job can apply for payday loans online for the self-employed.
Employer Relocation Assistance
This may apply to people relocating because of a job. Some relocation packages cover only part of the moving such as hiring a moving truck. Some employers fund the relocation costs upfront while others reimburse their employees after the move.
RV Loans
It is not uncommon for people who move around quite often to cut down on moving costs by choosing to live in an RV. Recreational vehicles are rather expensive, which is why one would need to apply for an RV loan.
Also referred to as motorhomes, there are four main types of motorhomes:
Class A – these are the largest and most expensive. They are ideal for full-time travelers
Class B – they are smaller and cheaper than the Class A models. They are commonly referred to as camper vans
Class C – these have extra storage or sleeping area right above the driver's cab. They tend to be costlier compared to Class B
Travel trailers – these are RVs that can be towed by a van, truck, or an SUV. They are the cheapest models.
Depending on what the needs are, one can finance purchasing an RV by taking out a personal loan in a bank or credit union or through dealer financing.
Using a Credit Card
This is another viable option when it comes to financing relocation costs. With excellent credit scores, one can apply for a credit card that has interest rates that are similar to those charged on personal loans. For instance, one can apply for a credit card with a 0 percent promotional APR. Such cards charge no interest for a period of 12 to 15 months. Paying off the loan when the promotional rate is still valid means that they financed their move interest-free.
Savings
When it comes to voluntary relocations, it would be best to finance such through saving. After establishing the total cost of the relocation, one can commit to saving a certain amount of money each month until the relocation costs are met.
Moving, whether inter or intra-state, requires lots of logistic arrangement and planning. The secret to having a smooth experience is to start early, engage the right moving company, create a moving checklist, and to stick to the plan and the budget. By doing most of the tasks and choosing an off-peak moving day, clients can further cut down on the moving costs.