What Should I Know About Guaranteed Bad Credit Motorcycle Loans?
Lower credit may seem prohibitive for borrowers wanting to purchase motorcycles. Unfortunately, lower credit scores can affect the interest rates, fees, or repayment options offered by lenders. However, bad credit is not an insurmountable obstacle for those who want to buy a motorbike. Although bad credit loans are not guaranteed, there still may be reasonable options for borrowers who wish to finance a motorcycle.
Request a Loan Today*
*By filling out the form above, you will be routed to OpenCashAdvance.com's loan request form.
The Effects of Bad Credit
Bad credit can negatively impact a borrower's ability to acquire financing. For instance, lower credit scores can result from missed payments, defaults, or bankruptcies. As a result, some lenders may include excessive fees and terms for borrowers with lower scores.
Those who receive a motorcycle loan offer with bad credit should look out for:
unaffordable interest rates
damaging loan terms
extra, hidden fees
Having to pay more in interest will increase the cost of your monthly bill, which may push certain motorcycles outside a borrower's price range. As a result, a borrower must consider their budget when weighing their loan options.
Factors to Consider
Although a lower credit score can affect loan offers, it may be possible to find a reasonable loan despite it. However, it is important to consider whether you can afford the payments, terms, and additional fees of a loan.
Interest Rates and Fees
Interest rates are an important factor when borrowing any type of loan. Those with bad credit usually have a higher interest rate. Generally, high credit score borrowers can obtain a vehicle loan at 3.5% APR. However, borrowers with credit scores below 600 can expect an APR of more than 10%.
Moreover, consumers need to watch out for late or additional fees. Late payments may incur late fees.
Lender's Reputation
Borrowers should also consider the history and makeup of the company. For most loans, an individual needs to ensure that the bank or lending institution is reputable and reliable. But for bad credit loans, the individual should do more research on the institution's past, reviews, and overall mission. They need to make sure that the institution is dependable and offers reasonable loans to borrowers with bad credit.
Unfortunately, there are a lot of scammers who disguise themselves as legitimate lenders. They typically fool people by offering motorcycle loans with bad credit and guaranteed financing with perfect conditions. These scams specifically target people with bad credit scores and state that they don't perform credit checks. A legitimate lender will not guarantee a loan before you submit an application. Also, lenders usually perform credit checks on loan applicants.
Suspicious Lenders
Searching for a guaranteed motorcycle finance is a way to get scammed. Reputable lenders will never guarantee you a loan before you submit an application, but scammers are all too ready to say anything you want to hear.
If you encounter a loan that sounds too good to be true, these are some red flags to look out for:
Contacting the borrower from a suspicious domain.
Asking to provide personal information over the phone or via email.
Promising guaranteed motorcycle financing right away.
Guaranteeing no credit checks during the application.
Requiring large down payments and fees.
Offering non-standard methods of repayment, such as PayPal or other online services.
Don't let an encounter with a scammer discourage you from searching for other options. Scammers can apply emotional pressure, promising that you won't find the same deal anywhere else. However, that deal may not exist. Keep in mind that legitimate lenders will never beg or threaten you when offering a loan.
Borrower's Financial Situation
A final factor to consider is a person's own finances. Before signing the loan, ensure that the payments and terms are affordable. Establish a budget and try to secure a loan that offers a repayment plan that matches your needs.
New motorcycles are generally more expensive than used ones. If your income doesn't allow you to purchase a brand new motorcycle, there may be many used options available to you.
How to Mitigate the Effects of Bad Credit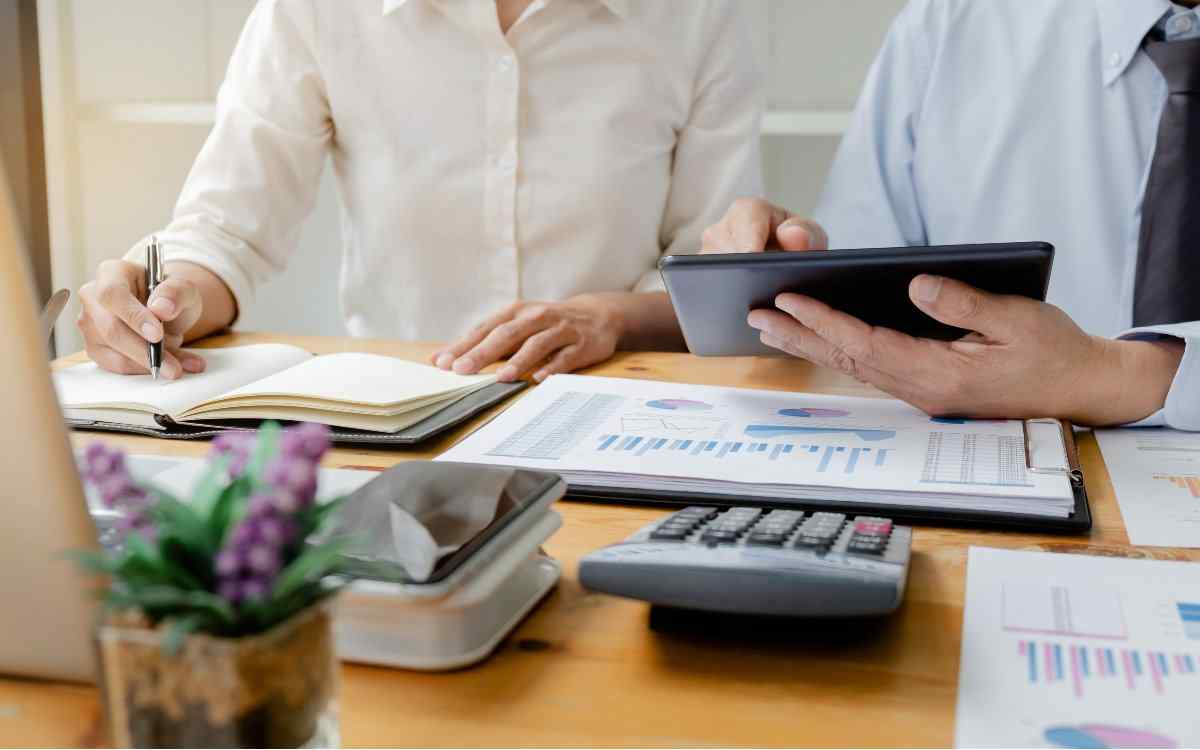 Banks are usually the strictest when it comes to credit scores, especially with unsecured loans. However, to minimize the effects of bad credit, there are some options you can consider. Try to opt for secured loans instead or look for finance through alternative channels like credit unions and online lenders.
Unsecured loans consider creditworthiness more heavily, as the risk for default is higher for the lenders. As a result, a lender will not guarantee bad credit motorcycle loans.
On the other hand, if a borrower uses collateral or a co-signer, they may secure a loan more easily. This is because collateral offers more security to the lender and can decrease the risk of lending to borrowers with lower credit scores.
Borrowers looking for reputable lenders may turn to brick-and-mortar credit unions. If approved, credit unions may provide loans in as little as one business day with repayment plans between one and six months.
Some credit unions accept credit scores as low as 560, while some don't have any minimum credit score requirements.
There is also a huge market for online motorcycle loan lenders. Most of them have relatively fast application processes and flexible repayment options. Additionally, with less paperwork, obtaining a loan online may be more accessible.
Key Steps in the Bad Credit Motorcycle Loan Application Process
Anyone interested in getting a motorcycle loan with bad credit should consider the following points.
Start by conducting research.
Look at the companies that offer loans and the specialties of those companies.
Be flexible.
Consider a personal loan instead.
Talk to and cultivate a relationship with a lender.
Once a borrower has closely researched motorcycle financing companies, they should review their finances and obtain a copy of their credit report. Next, they should decide what type of lenders they should apply to. Banks and other traditional loan sources may ask them directly about the pitfalls of their report.
However, some lenders may offer alternative financing assessments. For example, lenders might consider the borrower's income more heavily than their credit score. They can give the borrower the funding upfront and withdraw monthly payments, including interest, directly from their credit cards.
Bad Credit Motorcycle Leasing
Leasing a motorcycle instead of buying it on credit is a good alternative for people with bad credit. Leasing allows you to obtain a motorcycle without the commitment of a loan. There are both pros and cons associated with a motorcycle lease.
This can be a better option especially for new motorcyclists. When the lease ends, you can restart your search for a motorcycle without going through the process of selling the old one. Moreover, your monthly payments may be lower than in the case of a loan.
On the other hand, if you lease a motorcycle for a long time, it may cost you more. The total amount you pay over the years may at some point exceed the real cost and the associated interest fees in the case of a loan. Also, a motorcycle lease may be harder to find than a loan, as not all dealers offer leases.
Best Budget Motorcycles for Under $5,000
If you're looking for a budget motorcycle to loan or to lease in 2022, here are a couple of suggestions:
Benelli TNT 135 ($2,795): a pretty affordable minibike with an air and oil-cooled 134.7cc engine. The Chinese-made Italian brand also features twin spark plugs and four valves.
KTM Duke 200 ($3,999): this naked style Austrian motorcycle brings together high-fashioned design and affordable pricing. The compact and rider-friendly model comes with a liquid-cooled 200cc engine.
Yamaha V-Star 250 ($4,499): this cruiser is supported by an air-cooled 249cc engine and can be a good choice for touring duties. The Japanese bike can also serve perfectly for urban rides and transportation.
Honda CB300R ($4,949): a massive design upgrade from Honda, this liquid-cooled 286cc engine-powered motorcycle brings performance and technology in just less than $5,000. The Japanese manufactured bike ensures a comfortable long-distance ride.
Kawasaki Ninja 400 ($4,999): a fan favorite among new motorcyclists. The liquid-cool 400cc parallel-twin engine can be a solid bet for experienced riders too.
Conclusion
Anyone looking to buy a motorcycle with bad credit needs to be prudent and patient. Borrowers need to work with companies that understand their plight and will work with them as partners. They have to stay alert for potential scammers and ditch them immediately. Finally, they have to craft their loans and expenditures so that their motorcycle will not drive them further into debt. This effort can help ensure they can enjoy cruising on their motorcycle without worrying about the finances that made such a purchase possible.