Getting a 30-Day Payday Loan
Pursuing a personal loan or credit card may require more time and effort than is necessary if the problem is temporary. In these cases, a 30-day payday loan may be a better solution.
Are Payday Loans Available for Longer Than a Normal Payday Period?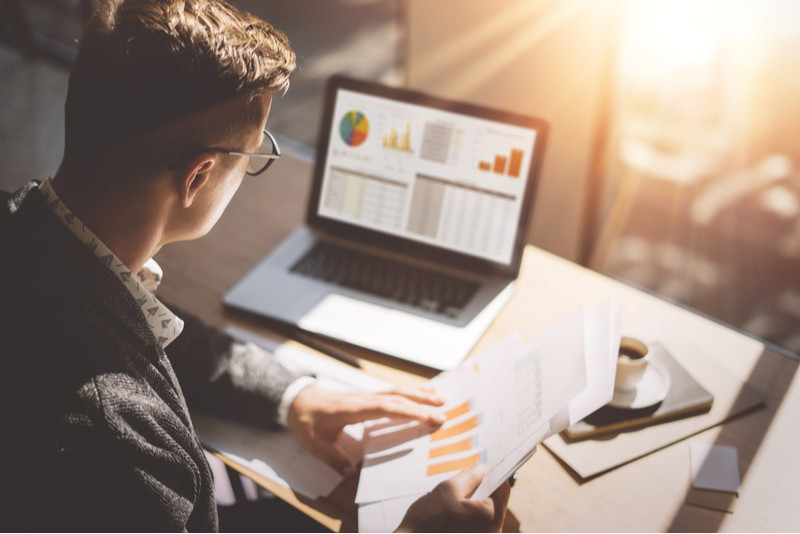 Cash advance loans offer up to $500 to help borrowers facing financial emergencies between paychecks. In most cases, the loan term is around two weeks since a majority of Americans get paid weekly or semi-monthly.
Some customers seek out a one-month term. A 30-day payday loan includes benefits when compared to traditional borrowing options.
Dispelling Negative Notions
Bad press and skeptical individuals have created a negative impression of the industry. There may have been a time when a few payday loan companies operated in ways that most would consider unethical, but that was long ago. The industry has matured a great deal over the past 10 to 15 years. As a result, the industry as a whole has been able to eliminate many bad actors.
Along with the skepticism aimed at payday loan companies, there has also been this overriding feeling that only desperate and irresponsible people would ever pursue such a loan. Studies indicate the average person who uses shorter-duration funding is very similar to the average U.S. consumer. Here are a few characteristics of the average borrower:
They have an average annual income of just under $40,000
A large majority of them have at least a high school education or higher
Around half of them are homeowners
Many have bank accounts and steady full-time employment
How Do Payday Loans Work?
Short-term loans are allowed in 37 States, according to the National Conference of State legislatures.
When it is time to apply, the consumer has options:
local payday store
over the phone
an online lender
Payday lenders will generally give up to $500 loans, while agencies specializing in installment products may offer up to $5,000 loans.
Applying in Person
When applying in person for a payday advance loan, certain things may be expected from the customer. For example, their credit history, gross monthly income, and personal information. The borrower will also be expected to write out a personal check for the amount of the funding, as well as for the origination fee that may come along with it. If they qualify, they may receive a loan agreement.
Benefits of 30-Day Loans
There are many benefits involved with taking out a smaller product. If nothing else, the accessibility makes it a realistic option for emergency expenses. In addition to the flexibility, 30-day payday loans offer other benefits.
They May Be Easier to Access
A shorter-duartion loan is sometimes easier to access than other credit types. Many lenders will work with consumers with bad credit. They may have online applications for payday lending. For those who want to take out a loan, this is a great advantage. Unlike a regular option, which can take hours to apply for, this type of payday lending can take as little as 15 minutes to complete.
Fewer Requirements Compared to Other Loans
An online loan or an in-store option may not have as many requirements as other types of loans. Most payday lenders will ask for basic personal and financial information to conduct a credit check. Other requirements generally include:
You must be at least 18 years of age
You need to have a government-issued ID or a Social Security number
You should have some form of steady income
You will need to have an active bank account
Lenders may have additional requirements. To avoid wasting your time, make sure you have everything in order before you start the application process.
Payday Loans Are Unsecured Loans
Unlike a car title loan, a mortgage, or a traditional auto loan, payday loans are not secured by any of your personal property. They are considered an unsecured option. This means that if you default, meaning you do not pay your debt, then the lender cannot take away your collateral as a consequence. While it is an unsecured loan, lenders generally will have access to your bank account as part of the conditions of taking out a short term loan. If you cannot pay back your debt, your loan provider may also send it to collections or even take you to court over outstanding balances you have accumulated.
Quick Approval Process
In-store or online, payday loan companies can usually approve applications in less than an hour. If approved, the funds could be disbursed in as little as one business day. People going through a financial emergency often turn to fast payday loans online.
Bad Credit May Be Okay
If a borrower can present proof of employment and steady income, a lender may focus less on the bad credit score. Lenders can overlook bad credit in some situations.
Payday Loan Amounts
Loan amounts vary depending on the borrower's monthly gross income and the payday lender. Many states set maximum payday loan amounts. Some limit the number of outstanding loans. Loan amounts can range from $50 to $1,000, depending on the state's laws.
Spendable Cash
While some financial products may limit the borrower's access to actual cash, payday loans are available to be used on emergency expenses.
30 Days to Pay
When the borrower expects they will need more than one payday to pay back a payday loan, a longer-term may provide more flexibility. Please note that not all lenders can provide this option. Online lenders often do not have the tools necessary to tailor a product directly to the customer.
Easier Repayment Process
Suppose the borrower anticipates having issues paying the 30-day payday loans back in a single payroll period. In that case, a longer loan term will provide more time to make the required payments without the borrower needing to seek new financing.
Fewer Loan Fees
Consumers may avoid the fees they encounter when they borrow more frequently. For example, a consumer may be hit with a rollover fee if they have to extend a loan. Having more time upfront can help them not have to pay this fee.
Other Short-term Borrowing Options
There are a few alternatives to taking out payday loans. Here is a short summary of some options:
Banks, credit unions, and financing companies
Peer-to-peer lending
Credit cards can also work for short-term loans
A 401k plan may also be an option for financing
The financial marketplace includes alternatives to 30-day payday loans. For prospective borrowers who need funds for a period of 30 to 90 days, there are some options worth investigating.
Banks
Banks offer numerous options, such as personal loans, construction loans, mortgage products, and other loan products, depending on what the customer may need. Banks are commonly used for those looking to purchase a house or buy a car, or for those looking to refinance an existing loan for a better rate.
Generally, many people find that doing business with their bank is easy. They already have a relationship and account there, making things more straightforward when taking out a loan. Also, bank tellers are there to guide customers with any questions they may have or help with paperwork. A notary public may also be present to help a customer fill out any documents or handle any business or personal transactions.
The problem with getting financing from a bank is that the fees can be rather expensive. Some banks are known for their high loan application fees or servicing fees. Banks are usually privately owned or owned by shareholders. For this reason, they are obliged to those individuals and not necessarily the individual customers.
Lastly, banks may sell your loan to another bank, which may mean that the fees and procedures may change -- often with short notice.
Installment Loans
Installment loans may offer longer repayment terms and higher sums. These loans are repaid in equal monthly payments over a few months or years. Typically, amounts range between $1,000 and $5,000.
Examples of installment loans include:
Auto loans
Mortgages
Personal loans
Auto Loans
An online auto loan is generally repaid in monthly installments over 12 to 96 months, although not all lenders will necessarily set that range for consumers. Loans with longer terms may come with lower monthly payments and higher interest rates. Lenders will conduct a credit check and look into your credit history before qualifying you for an auto loan.
Mortgages
A mortgage is borrowed money used to buy a house. Mortgages are usually repaid over 15 to 30 years, with regular monthly payments. Mortgages can either have fixed interest rates or interest rates that are subject to change. This is something to consider and look into with your lender when applying for a loan.
Personal loans
Personal loans are a type of installment loan that can be used in many different ways. For example, paying off medical bills, utility bills, or consolidating loans. Personal loans are usually issued for 12 to 36 months.
Credit Union
Credit unions will generally include members of a specific group or community organization. Credit unions will offer many of the same services as banks. They are non-profit organizations that often lend money at better rates or terms. Additionally, their application and transaction fees may be less expensive.
Peer-to-Peer Lending
Peer-to-peer lending, also known as crowdlending or social lending, is a form of financing that allows individuals to borrow and lend money without using a financial institution as the middleman. This may involve more effort, time, and risk than using a brick-and-mortar lender.
Peer-to-peer lending allows borrowers to get financing from individual investors who are willing to give them their own money for an agreed-upon interest rate. The two will meet up via an online peer-to-peer platform. Borrowers will display their profiles on these websites, where investors can determine whether or not they are eligible for taking out a loan.
A borrower might get the full amount he's asking for or only a portion of it. In the case that they only receive a part of the loan, the remainder may be funded by other investors in the peer lending marketplace. It is common for a loan to have several sources, with monthly repayments being made to each of those sources.
Overdraft Protection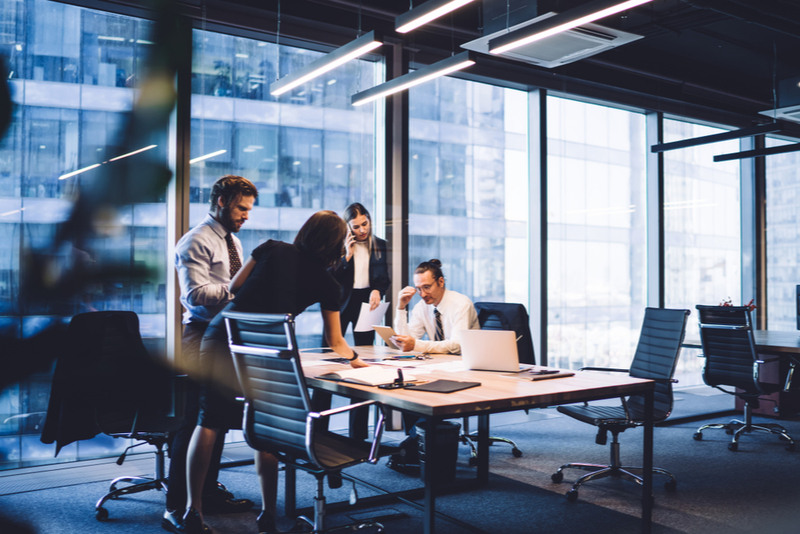 Many banks offer checking accounts with overdraft protection. When a borrower needs extra money to get through a few weeks, the ability to write a check that exceeds their checking account balance can be an alternative. Since the overdraft protection provision has already been approved, the overdraft does not require additional bank approval. The account-holder is responsible for paying the applicable interest on the outstanding overdraft balance until they can deposit enough money to cover the overdraft.
Revolving Line of Credit
Homeowners sometimes receive a revolving line of credit where the home serves as collateral. A revolving line of credit allows the borrower to withdraw the funds as needed. Interest is paid only on the amount that is actually used. Typically, interest rates are higher on lines of credit.
Pawn Loans
When someone needs cash fast and has valuable collateral such as electronic equipment or expensive jewelry, a pawn loan may be a possible alternative. Most pawn shops provide loans of up to 50% of the item's appraised value. The process is fast, and the transactions are handled in cash. While this can be a viable solution, caution is warranted. The interest rate might be aggressive. Should the borrower not return in time to reclaim the collateral, it becomes the pawnshop's property.
Why You Can Trust Us
Recent Blogs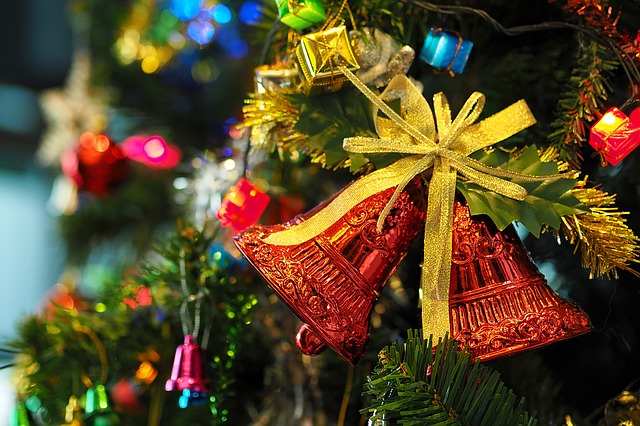 Loan Advice
While the winter holidays are the best time of year, they are also the time of year when the most is spent. A Christmas loan can make this time of year extra special, giving you extra funds to spend on holiday cheer.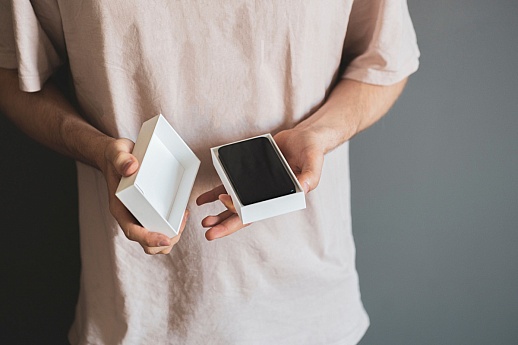 Best Practices
Don't let bad credit stop you from getting a new cell phone. Keep reading to learn how you can upgrade your device despite damaged credit.