Best Practices
Company Profiles
How to Buy Stripe Stock
Lots of investors want to buy Stripe stock. It's no surprise. Stripe is one of the most popular solutions for online payment processing. The company's payments infrastructure is used by internet businesses of all sizes. Everyone from startups to well-founded firms use Stripe to receive online payments.
Request a Loan Today*
*By filling out the form above, you will be routed to OpenCashAdvance.com's loan request form.
Stripe connects financial institutions, payment networks, and banks to consumers' digital wallets. While Stripe is primarily used to process payments, companies may also use it to send payouts, manage billing and subscriptions, and help customers accept payments.
Stripe is used by millions of companies around the world, including big names such as Amazon and Google. Its primary competition is similar payment platforms like PayPal and BrainTree. But how can you get started investing in the business?
Is Stripe a Public Company?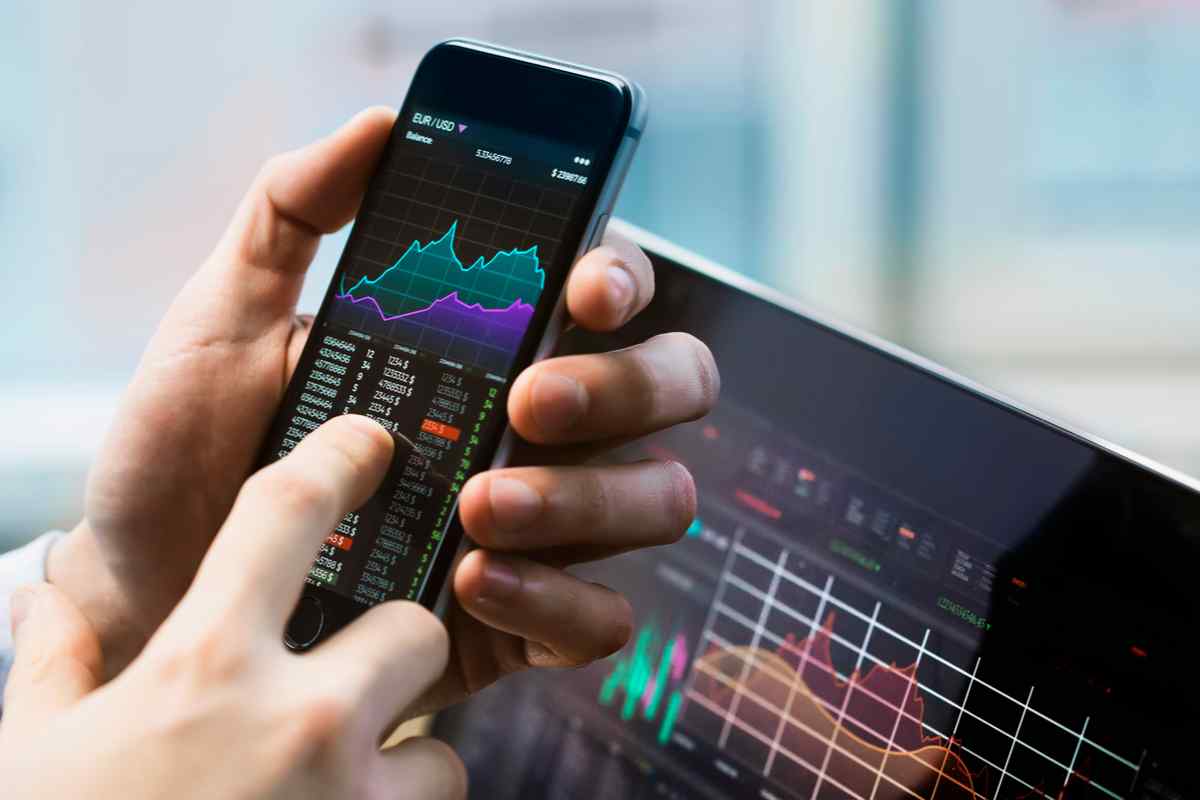 Stripe has not yet started selling shares of its company to the public. With the company's valuation increasing throughout 2021, many expect that an IPO is pending. You can get ready for it by learning how to purchase shares during an initial public offering.
How to Buy Stripe Shares when It Goes Public
When learning how to start trading on the stock market, you should consider a few additional steps to purchase shares in a newly traded company. Below, you will find a brief guide for acquiring Stripe IPO stock when it becomes available.
Choose a Broker
To start things off, you will have to locate a qualified broker that can get you shares of an IPO. While many traders may opt to use online discount brokers, they can often lack access. Therefore, you will have to find a broker that can do both — fit your trading goal needs and get you new shares. Keep in mind that some brokers implement a minimum purchase amount in order to obtain shares directly from the company. This will require a rather significant amount of capital on hand, especially if the Stripe stock price is high at launch.
Create an Account
Once you have chosen your broker, simply navigate through their website and create an account. The steps needed for this part vary from platform to platform, but usually, you can assume to have to provide your name, email address, phone number, and some kind of photo identification.
Learn the Stripe Stock Symbol and Decide on the Number of Shares You Want
IPO share prices ordinarily leak out ahead of time. This will help give traders a general idea of how much they can spend even if you are buying on the open market. You should not purchase more than you can handle. As mentioned above, mandatory minimum investments vary from one broker to the next, but this could be a good step to take if you want to get in before the shares reach the exchanges.
Deposit Funds
This is a crucial step to acquire shares. Log into your broker account and choose the option to deposit funds. Depending on the broker you have chosen, you will have a myriad of payment options available. Most brokers accept bank transfers and debit card payments but keep in mind that not all allow e-wallets such as PayPal. Choose your preferred payment method and deposit the amount of money you need to make a Stripe investment.
Decide How Much You Are Willing to Pay
Chances are you will not be able to collect your shares directly from Stripe before they reach the open market. If you are buying the shares from an exchange, you will have to determine the range at which you will purchase the stock. While market orders seem like a good option, note that they are slippery when stocks are unstable. In other words, the price you see is not always the price you will get.
Accomplish Your Trade
When your order is ready, it is time to place it and execute your trade. If you were able to pre-order shares before the IPO date, the broker will deposit them into your account before the stock goes live. However, if you are unable to obtain the shares beforehand, you will need to locate a good entry point before executing your trade. Always keep your profit and loss objectives on deck.
Are There Other Ways to Acquire Stripe?
As it is impossible to buy Stripe stock from the stock market right now, you may wonder if there is a possibility for traders to invest in Stripe pre-IPO. Some platforms such as EquityZen enable investors to invest in pre-IPO companies. These platforms allow current stock option holders to sell their options to investors ready to meet their price needs. Unfortunately, this does not appear to be a pathway to purchasing Stripe shares.
As far as we can tell, there is not a way to pre-purchase Stripe ahead of its IPO. Check back, though, as we will try to update this blog if new opportunities become available.
Stripe Financial Background
Launched back in 2010, the founders were frustrated with how challenging it was to pay for items through online businesses. The two young entrepreneurs then set off to create a solution for their problems. Their prototype would become Stripe.
The aim was to build a user-friendly application that could allow easier business transactions online. In 2011, their creation attracted the attention of Elon Musk and Peter Thiel, who gave the startup $2 million. After that, Andreessen Horowitz and Sequoia Capital also invested, and Stripe was off the ground. After 14 funding rounds, Stripe received more than $1.6 billion.
The company, now headquartered in San Francisco, operates with more than 2,500 full-time employees. Stripe is now valued at $95 billion, making it the most valuable private company in Silicon Valley.
Stripe is concentrated on obtaining a viable share of future payment volume in a growingly internet-based economy. The global e-commerce market hit almost $4.3T in 2020, according to eMarketer's estimates. It's no shock after the boost ecommerce received from the Covid-19 pandemic.
According to Stripe, only around 3% of total business occurs online. In other words, the company is suggesting that there still is plenty of room for growth in this high-value market.
When to Buy Stripe Stocks?
If you are looking to buy Stripe stocks, you have to wait until the company's IPO. However, before you jump in, be sure that you are comfortable with the associated risks that may follow.
Investing is not always clear sailing, even if you are dealing with a successful and established company. There might be some volatility soon after the IPO as the market adjusts.
Before handing over your money, make sure you carry out the research necessary to make sure you avoid errors.
What to Do Before Buying Shares
You should regularly set the time needed to research a stock thoroughly before investing your money. This is especially important if you have not bought shares before. The more information you gather, the better your chances are of conducting a knowledgeable investment.
Research the company
Whether you are a first-time buyer or a professional trader, you should closely examine the fundamentals of a company before investing. Ask questions like:
● What is Stripe?
● How did the company get its start?
● How did it grow?
● Is Stripe's revenue picking up?
The more knowledge you gather about Stripe, the better your investment will be.
Understand the basics of stock investing
The stock market can be a scary place and an unstable ride at times. Therefore, before you start investing in the stock market, make sure you understand the fundamentals and mechanics. This will also help you create clearly defined and achievable goals.
Choose between share dealing and CFD trading
Share dealing is when you buy or sell stock in a company. CFD trading, on the other hand, is when you enter into a "contract for difference." It has to do with speculating on market movements and agreeing to pay or receive the difference between the current value of a financial product and its value at a later time.
Set your budget
A staple rule of investing is never to assign more than you can afford to lose. Keep in mind that not every investment you make will result in profit. Investing is a process. It is essential to set a realistic budget and work from there. Your budget should cover the potential for capital growth and protect you from losses.
Pay off your short-term debt
If you are currently borrowing cash advances to cover emergency expenses, then you may not be in the financial position to invest. By taking care of your debt first, you will be in a healthier place financially, perhaps better positioned to have stock market success.
Stock market investments are tricky but have the potential to generate great wins if executed correctly. There are various ways to invest in private companies like Stripe — from IPO to pre-IPO. Some methods are considered more difficult than others.
Stripe has been making waves through the online payment marketplace. However, before jumping into any rash decisions, you must always make sure that you have conducted the right amount of research and analysis. It is important to measure the company's future potential and investigate its past accomplishments and growth.