Funeral Loans: The Complete Guide
When grieving the loss of a loved one, the last thing most people want to think about is money. Unfortunately, the reality is that funerals are one of the most expensive life events a family goes through — and they've only gotten pricier. In a situation where money is needed upfront that a family doesn't have, one of the most challenging decisions they face is taking out funeral loans.
Request a Loan Today*
*By filling out the form above, you will be routed to OpenCashAdvance.com's loan request form.
The U.S. Bureau of Labor Statistics places the average funeral cost between $6,000 and $10,000, a 227.1% increase in the past decade. Combined with end-of-life expenses, the death of a loved one can set you back by over $20,000. The average cost of a funeral varies by state. States that have a high cost of living, like New York and California, also tend to have a high end of life cost, and you can expect to pay more for the same services (in New York, the average cost of a funeral alone is $10,799; in California, it is $11,777).
This number catches many off guard. For families without a plan in place for end-of-life and funeral financing, paying for such expenses may seem overwhelming. It's estimated that 40% of Americans can't afford an unexpected fee of $400 — let alone how much it costs for basic funeral services.
There's no doubt a funeral can be a major economic setback for a family, but it doesn't have to be. You do have options for how you want to spend your money. Whether you don't know where to start or want to learn more about what goes into planning for funeral costs, we're here to answer your questions and help you explore your funding options so you can spend less time worrying about money and more time with your loved ones.
What Are Funeral Loans?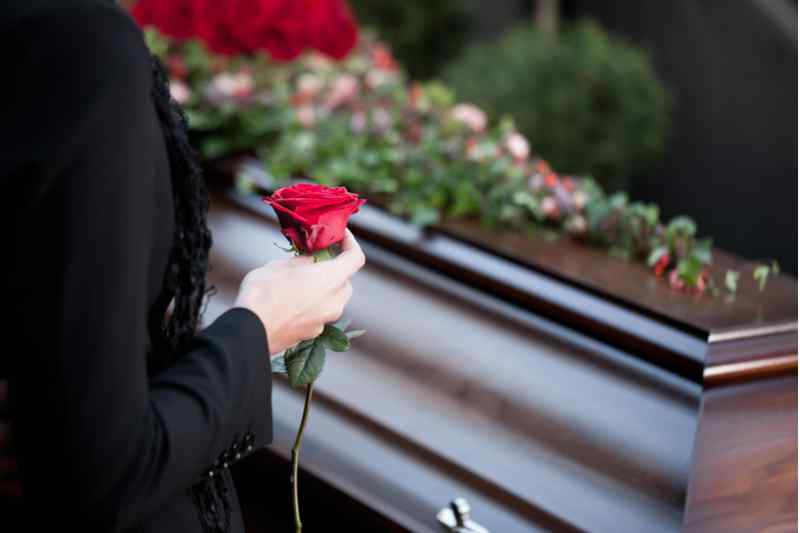 Funeral loans are one financing option available to families and loved ones who need money to cover a memorial. A funeral loan is a personal loan similar to those commonly taken out to pay for a mortgage, car payment, or other debt. They are not a secured loan, meaning you do not need to place your property as collateral.
A funeral home loan issued directly from a funeral director is rare, but luckily you don't need to rely on a funeral home for lending services. Like other forms of personal loans, you will need to apply for this personal loan at a bank, credit union, or other financial institution.
They are typically high-interest and paid back in a monthly payment over the loan term. The term generally is anywhere from a month to a year, but repayment terms will vary depending on which personal loan lender you choose to work with. Banks tend to be more selective when it comes to approving customers for personal loans, so those with a low credit score may have better luck finding funeral financing loans at a payday lender.
You can apply for cash advances or payday loans online. After the application is approved, the loan proceeds will be deposited directly into your bank account or onto a prepaid credit card.
What are Funeral Loans Used For?
Funeral personal loans can be used as funeral financing to cover the costs associated with a memorial, such as:
Cremation
Casket
Burial spot
Headstone
Urn
Transportation fees
Embalming fees
Day-of-burial costs such as burial labor, clergy, or funeral home use
Wake catering
Flowers and other memorial items
The single most expensive funeral cost tends to be caskets, which average $2,000 to $5,000 but can cost more depending on what material it is made of. This is followed by embalming (~$725), ceremony and staff and facilities (~$500), and transportation to and from the funeral home (~600). If you want a burial vault, it will cost an average of $1,500. Burial vaults are optional by law but are often required by cemeteries.
Burials are much more expensive than cremation, which on average costs $6,000 but can be as low as $1,000 to $3,000. Cremation is a much simpler process that does not require embalming, transportation, a casket, or burial fees (although some people choose to bury the urn). The most expensive cost associated with cremation is the urn itself, which costs anywhere from $70 to $3,000, depending on how elaborate the container is and what material it is made of.
Funeral homes charge non-declinable service fees to cover basic end-of-life costs like obtaining a death certificate, handling remains, and coordinating funeral proceedings. Non-declinable service fees average $2,000 to $2,500. Optional items such as a headstone, flowers, and casket are not included in this charge.
You can fund all the above and any other fees associated with your loved one's memorial with funeral cash advances.
Where to Find Funeral Funding
When it comes to funding the financial costs of a loved one's passing, you have several options. Most funeral homes accept a credit card as a payment option, but many people aren't so keen on running their bills up. Credit card aside, some of the most common ways of funding funeral arrangements are:
Funeral loans: Short-term personal loans taken out at a high interest rate and repaid over several months to a year. The borrower and lender come to an agreement about how much money will be borrowed and when it will be repaid in full. You can try to obtain loans for funeral expenses through traditional financial institutions such as banks or credit unions. Those with poor credit may be able to find a loan through a payday lender. To obtain a personal loan, you will first need to submit a loan application. Upon approval, you can work with the lender to determine an affordable monthly payments plan.
Final expense insurance: This works similarly to life insurance, except that final expense plans only cover end-of-life costs. They are not a way of supplementing income like life insurance is. Final expense insurance is generally more affordable than life insurance. The premiums are fixed and remain the same throughout a lifetime. This form of insurance has a lower coverage than regular life insurance — typically between $25,000 to $50,000.
Prepaid funeral plan: This means that funeral arrangements are paid for in advance by the deceased. Therefore, the deceased or a representative must set up all funeral arrangements with a funeral director prior to death. Prepaid funeral plans vary in coverage depending on the contract. Some people feel they are worth it because it leaves very little for the family to organize, financially or otherwise. However, they may not be the cheapest option, and it's very easy to overpay for services that are not needed. When the funeral rolls around, there may be fewer options available in terms of burial, location, and timing. For this reason, many people choose to stay away from prepaid plans to fund a funeral.
Funeral trusts: Funeral trusts are similar to prepaid funeral plans in that money is set aside before a death to cover the costs of end-of-life services. It is a legally binding contract between the trust holder, the beneficiary, and the trustee. Funeral homes, cemeteries, and banks may offer funeral trusts. Like prepaid funeral plans, a funeral trust account must be opened before passing.
Crowdfunding/fundraising: In recent years, crowdfunding has become a popular option for people who need funding. You can fundraise a funeral by setting up a donation page on platforms like GoFundMe or Ever Loved.
Government Assistance: General federal assistance is available in certain circumstances to cover the funeral payment. You and your family might be entitled to a Social Security lump sum, disaster relief, victim assistance if the deceased is the victim of a crime, or special burial benefits if the deceased was a Veteran.
Grants and Government Assistance for Funerals
The U.S. government offers several programs and resources for those who need assistance in funding a memorial for their loved one. Below is a list of grants and assistance programs available to U.S. citizens and how to apply for them.
FEMA COVID-19 Funeral Assistance
The Federal Emergency Management Agency (F.E.M.A.) is a government agency. In response to the tragedy of COVID-related deaths, Senate passed the Coronavirus Response and Relief Supplemental Appropriations Act of 2021 and the American Rescue Plan Act of 2021. Under these two acts, F.E.M.A. provides financial assistance to families who have experienced a COVID-related loss after January 20, 2020. These funds are strictly meant to cover funeral expenses as a result of COVID-19.
F.E.M.A. Funeral Assistance will fund expenses related to funeral services, internment, or cremation that the applicant has incurred, including:
Casket or urn
Burial plot
Clergy
Cremation of interment costs
Headstone or marker
Funeral home services
Obtaining a death certificate
Transportation of remains
For a funeral expense to be eligible for compensation, the applicant must possess a receipt of the service performed.
To be eligible for F.E.M.A. funeral expense assistance, the following criteria must be met:
The death occurred in the United States or U.S. territories; however, the deceased person is not required to have been a U.S. citizen, non-citizen national, or qualified alien.
The death certificate indicates the death was due to COVID-19.
The F.E.M.A. funeral assistance applicant is a U.S. citizen, non-citizen national, or qualified alien responsible for funeral expenses after January 20, 2020.
To qualify, you must also be able to provide the following documentation:
A death certificate confirming the death occurred in the U.S. or U.S. territories from COVID-related causes
Funeral expense documents such as receipts indicating the amount of the expense; the documents provided must have the applicant's name, the deceased's name, and the date of expenditures
Any proof of funeral assistance funds granted by other organizations or agencies, such as burial/funeral insurance or funds from nonprofits or other grants (F.E.M.A. cannot assist applicants who have received other forms of financial assistance)
To apply, you can call F.E.M.A.'s COVID-19 Funeral Assistance Line. Visit F.E.M.A.'s Funeral Assistance F.A.Q. page for more information about eligibility requirements and how to apply for financial assistance through F.E.M.A.
N.A.C.V.C.B. Funeral And Burial Financial Assistance
If your loved one passed due to being the target of a violent crime, your state's (or the state in which the crime occurred) Victim Compensation Board may be able to assist you with funeral costs. Eligible violent crimes include:
Domestic violence
Child abuse
Assault and sexual assault
Elder abuse
Homicide
Hate crimes
Drunk driving and vehicular manslaughter
Human trafficking
N.A.C.V.C.B. states on their website that they can pay for "most expenses related to a funeral, burial, or memorial of a deceased victim." However, they cannot compensate for:
Alcoholic beverages
Coroner's charges
Interest or finance charges or processing fees on bills
A pre-purchased funeral or grave
Telephone calls
In addition, N.A.C.V.C.B. cannot reimburse applicants who are:
On probation, parole, or post-release community supervision for a violent felony
Incarcerated
Required to register as a sex offender
The person appointed to pay for funeral expenses should apply; N.A.C.V.C.B. will not accept applications filed by funeral service providers (mortuary, funeral home, cemetery).
Note that the above eligibility requirements and terms and conditions may vary based on the state or U.S. territory in which you live. For a complete list of Victim Compensation Boards by state, visit the N.A.C.V.C.B. directory.
V.A. Burial Benefits
If your loved one was a Veteran, they might be entitled to benefits through the U.S. Department of Veterans Affairs. Rather than pay for actual costs incurred, the V.A. will now pay most eligible surviving spouses of Veterans a blanket sum. Benefits and amount of financial assistance
received will vary depending on whether the death was service-related.
For service-related deaths, the V.A. will:
Pay up to $2,000 of burial expenses
Cover all or a portion of the cost of transportation if the deceased is buried in a.V.A. national cemetery.
For non-service-related deaths, the V.A. will:
Pay up to $726 toward funeral expenses if hospitalized by V.A. at the time of death.
Pay up to $300 toward funeral expenses if not hospitalized by V.A. at the time of death.
Survivors will also be granted a $796 burial plot allowance if the deceased is not buried at a V.A. national cemetery.
To be eligible for burial benefits from the V.A., the following criteria must be met:
The applicant has paid for a deceased Veteran's burial or funeral, AND
The applicant has not received funding from other sources, AND
The deceased was not dishonorably discharged, AND
The deceased received V.A. pension at the time of death or was eligible to receive a pension, OR
The deceased died of a service-related disability, OR
The deceased died at a V.A. facility, V.A.-contracted facility, or V.A. nursing home, OR
The deceased had a compensation or pension claim pending at the time of death, which was valid and eligible for compensation.
The V.A. will not pay burial benefits if:
The deceased died during active service, OR
Was a member of Congress who held office at the time of death, OR
Was a Federally incarcerated prisoner
To apply for V.A. burial benefits, you can apply online or file a paper application. You may also work with an accredited V.A. representative or submit your application at a regional V.A. benefit office. For more information on compensation offered to deceased Veterans., visit the V.A. website.
Nonprofit and Local Financial Assistance
If you or your loved one does not qualify for financial assistance under the above programs, it may be worth looking into nonprofits dedicated to assisting families. There are plenty of organizations that provide general financial assistance to low-income families and organizations that assist families experiencing specific difficulties, such as the death of a child or a member of a religious church. You can find a helpful list of 12 nonprofits that help fund funeral expenses here.
Your state or municipality may have additional resources available. To find a complete list of local, statewide, and federal programs available, visit this page.
How to Save on Funeral Expenses
It's very common that a family or group of loved ones cannot afford a funeral for their loved ones, especially if a death is unexpected. Between obtaining death certificates, non-declinable services such as body removal and containment, the financial cost of death mounts quickly. For many families, this leaves little money to properly celebrate and honor the deceased's life. No matter how small a memorial, everyone deserves to be remembered. That doesn't need to be accomplished through a lavish funeral, though. Here are some tips on how to bury someone with no money while still properly honoring them.
Choose Cremation Instead of Burial
The first decision that needs to be made after death is whether to cremate or bury the body. Cremation is generally much cheaper than a burial, which requires more labor and resources like embalming, body preparation, a coffin, and a burial plot. The average cost of burial is $6,000, while the average cost of cremation is between $500 and $1,500. Keep in mind that burials are much more expensive in some states than others, while cremations are generally the same cost no matter the location.
Compare Prices Online
In their grief, it's very common for a family to pick the first pricing options they see for funeral services. Many people wish to wash their hands and be done with it so they can grieve in peace. While that works for some people, families on a tight budget should do their best to research as much as they can to find the best pricing available to them.
Choose an Affordable Funeral Home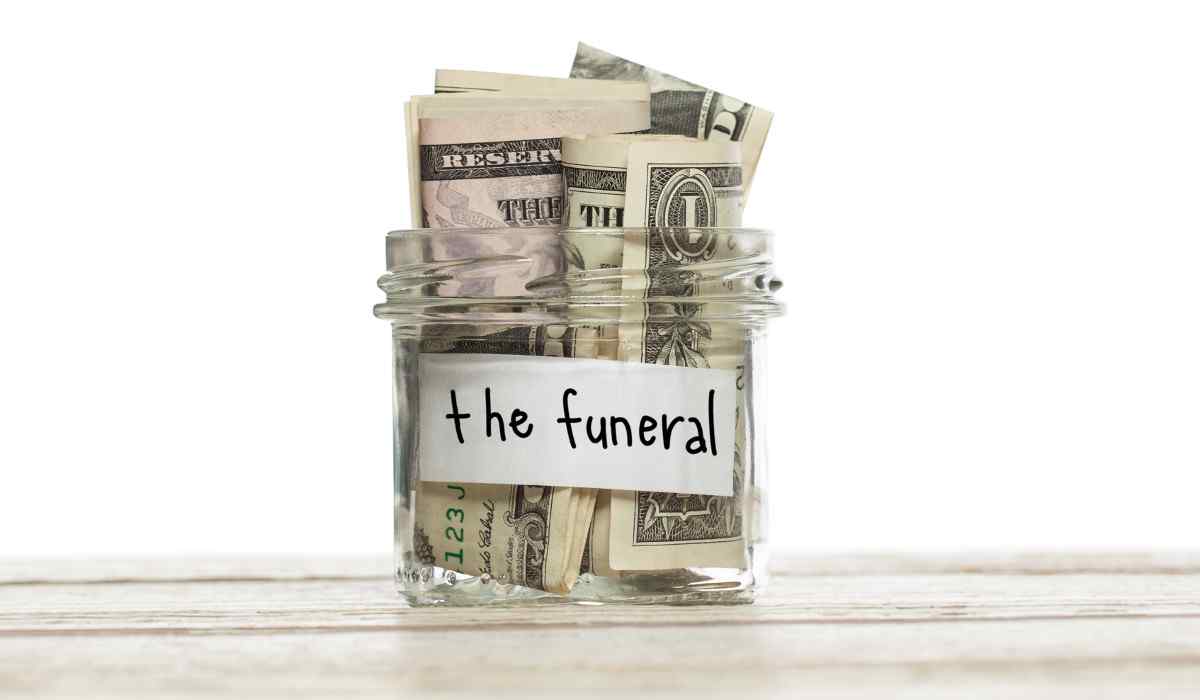 Some of the biggest expenses come from the funeral home you choose. Therefore, it pays to look at all your options before deciding on a funeral home. Pricing varies wildly between funeral homes, so to avoid unnecessary shock and stress, be sure you are aware of their non-declinable fees.
Supply Your Own Burial Items
Funeral homes commonly offer their own packages that include caskets, urns, or flowers in addition to viewing or burial services. However, it's often much cheaper to procure these items on your own (albeit more time-consuming).
Have a Home Funeral
Holding a ceremony at home is a form of a traditional funeral. In most U.S. states, it is legal to handle funeral services yourself--everything from body removal to transportation and the memorial service itself. You can even hire a medical examiner to produce a death certificate on the spot.
Donate the Body to Science
Depending on your and the deceased's wishes, you may consider donating the body to a medical school or laboratory. Typically, no costs are incurred if the body is donated. Taking advantage of this option allows you to evade the cost of body removal, transportation, and containment. However, before going this route, there are some things to take into careful consideration. For instance, some religions and cultures have death ceremonies that require a body to be prepared in a particular manner. If your loved one was a member of a faith or cultural community that honors their dead in a way that donating the body would disrupt, donation might be considered disrespectful.
Consider Funeral Loans
Often, funeral homes require payment for their services upfront. If your memorial plans require more upfront capital than you currently have or you cannot receive funding in time, consider taking out a funeral loan. Funeral loan proceeds can be used for almost anything.
Why Online Cash Advance Funeral Loans?
If you have bad credit, obtaining a loan through traditional channels like banks or credit unions is often unrealistic. Burial loans obtained through payday lenders are a quick source of emergency cash; usually, funds are deposited in as little as one business day after approval. Payday lenders will conduct a credit check, but those with bad credit may still be approved for a loan. Eligible loan amounts will vary by applicant and state regulations. Keep in mind payday loans often come with high-interest rates. Personal loans often come with an origination fee, so that must be budgeted into your monthly payment plan as well. If need be, you should look for a lender that offers a flexible payment schedule.
Before taking out a loan, you should ask yourself whether you can afford to repay it on time. Otherwise, you may find yourself caught in a cycle of debt