Cheap All-Inclusive Resorts in the USA
Ah, the good old days. Whether you were alive to see it or not, you know about it, the golden age of America: the 50s. Families were happy, industries were booming, people thought smoking was good for you, cars were at the height of their beauty, and life was, in short, but a dream.
Request a Loan Today*
*By filling out the form above, you will be routed to OpenCashAdvance.com's loan request form.
Now, those days may be gone, or most definitely are, and everyone is suddenly trying to get away from the good old USA for a brief stint abroad. A holiday may be what is needed, sure, but why not go off in search of the American dream right here at home? Why not pack the kids in the van and set off to find the best deal you can get on an all-inclusive, all-American holiday, just like your grandparents did?
"But I want to discover new things," you may say, yearning to explore unknown territory. Don't for a second think there's nothing new to see in the travel resorts of America, which has some of the most diverse cultures, traditions, cuisines, natural wonders, and varied experiences our planet has to offer.
From the tropical beaches of Florida to the peaks of the Rocky Mountains, from the rolling prairie lands and barren deserts of the West to dense wilderness areas in the North, this list has something for you. We have selected options that won't break the bank and are all-inclusive, so you won't have to worry about a thing while on vacation, even if you are looking for all-inclusive honeymoon packages.
Just read through this list and close your eyes afterward. Whichever entry comes to mind first, that is where you should head.
Remember: East, west, home is best — but with turndown service.
What Does All-Inclusive Mean?
Before looking at cheap, all-inclusive resorts in the USA, you may want to know what they offer. Generally, an all-inclusive resort includes unlimited food and beverage, amenities, activities, and entertainment. Each all-inclusive resort is different from the next. Some resorts may offer free food and drink, while others might offer tours and unique excursions that you wouldn't otherwise find on your own.
Is it worth it? You may have heard some stories about cheap, all-inclusive resorts in the USA being a rip-off, with watered-down drinks and poor quality food. However, not every resort will be a disappointment, nor will they cost you an arm and a leg to fund it. You do have to keep in mind that some amenities will not be covered — such as a spa or golf. Be sure to do your research before you settle on a resort; some offer more options than others, and some have hidden fees and costs you may not know about until after the fact. The last thing you want is to end up at a resort that won't accommodate your needs and charges you for services you thought were otherwise covered in the original offer.
Cheap All-Inclusive Resorts in the USA
Luxury costs money, and if it means selling a kidney for a week-long trip, you may want to reconsider your travel plans. Here are some cheap, all-inclusive resorts in the USA that offer many amenities and high-quality service for half the price.
Rates: $179 to $225 per night for adults; $96 to $131 per night for kids
Customer Rating: 4.5/5 Stars
First and foremost, let us start with an authentic choice brimming with nostalgia and good, old-fashioned family fun. The Fair Hills Resort on the banks of Pelican Lake in Minnesota is all you could ask for to satisfy your longing for the olden days of the USA. There's plenty to keep you - and the little ones - occupied during your stay, like an outdoor pool, a hot tub, an array of water sports to try, and even a nine-hole golf course to spoil your husband's afternoon walk. This resort is to families what the wedding cake is to marriages - sticky, sweet glue. Have fun.
Rates: $180 to $960 per night
Customer Rating: 4.2/5 Stars
Go back in time a little further at this authentic Western dude ranch nestled among the mountains of Arizona. Just next door, you've got Saguaro National Park East where you can enjoy the dramatic landscape on horseback, a mountain bike, or on foot if that's more your style. Gather three times a day for a ranch meal of authentic local fare. When the sun has set, and your eyes are heavy, retire to your gorgeous abode - which lacks a TV. Now, you may think that that is a drawback, but you may find it makes for a much more realistic experience if you can't tune in to the evening news. For those still wanting to keep abreast of the goings-on in the outside world, there is free Wi-Fi. The nearest town is Tucson if you want to trade farm life for a bit of city flair, although you should know that your kids may not want to leave the ranch for the city, or for home.
Rates: $175 and up
Customer Rating: 4.5/5 Stars
This pretty building holds 26 guestrooms and is a perfect choice for those looking for a boutique hotel that's more like a bed-and-breakfast, but with lunch and dinner included, too. This quaint resort has a decidedly feminine touch, all florals, and ruffles, so it may not be the sleek glass-front villa of some people's dreams. But those of you who have ever wanted to live inside Horse & Hound magazine, look no further: Stonehurst Manor is all hay and magnolias. Each room is unique and offers a slightly different feel and budget, so the romantics among you are bound to find their heart's desire. Perfect for sitting down to write letters to the folks back home in cursive script, drinking tea on the patio as the blue hour approaches, or reading poetry in bed. Could life be any sweeter?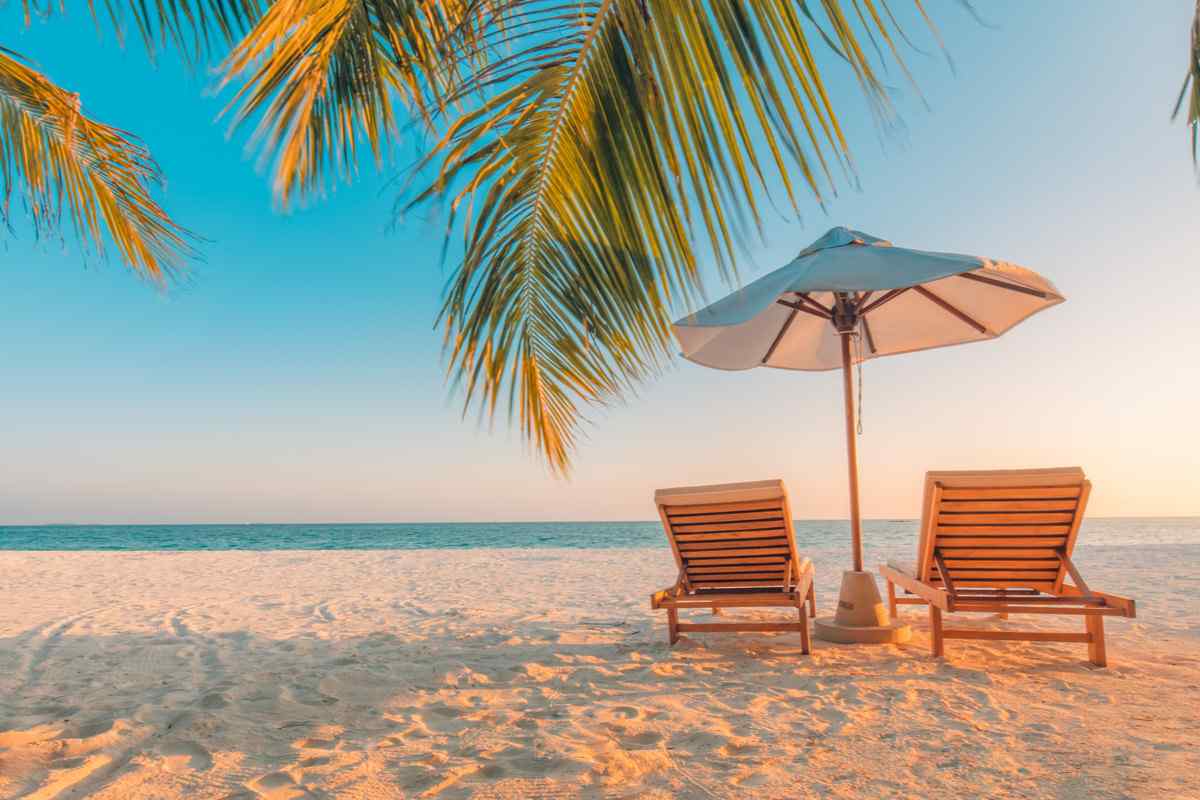 Rates: $169 to $309 per night
Customer Rating: 4.6/5 Stars
If you've got kids, this is the option for you, since it is located in Orlando, Florida, which is, of course, famous for a certain theme park run by a mouse with a high voice. While the tickets to that place may not be what a sane person would call cheap, this nearby resort will take some of the worries out of that expense, since rooms here come at great rates, especially in shoulder seasons. This resort may be ideal for the little ones but is still far from a compromise for the parents: a number of golf courses, a gorgeous pool with water slides which adults love just as much, and a bar where kids are not allowed. Just take care not to give in after you've had a few drinks when the little ones beg you to stay here forever.
Rates: $239 to $599 per night
Customer Rating: 4.5/5 Stars
First and foremost, despite what the name would have you think, this is not a Hilton Hotels property. This, of course, means absolutely nothing, besides perhaps a missed marketing opportunity for the hotel chain. The Sonesta Resort is all sleek, modern lines and refined, minimal style, making this resort look like a movie set. The beach it opens onto, Hilton Head Beach, is certified to be one of the best and certainly is one of the most beautiful in the country. The resort itself is massive and family friendly, so your kids will have other kids to keep them busy, leaving you to enjoy doing exactly nothing. Sit by the pool, sip a colorful drink and don't even pretend to be having a so-called "active vacation," an oxymoron in and of itself. This place is all about lazing around, enjoying having no clothes to iron or work to finish, and the beauty of having others wait on your hand and foot. Let the waves push any other noise from your head and don't have a constructive thought until you've to get on home.
Rates: $998 to $1,500 per night
Customer Rating: 4.5/5 Stars
Perched on the edge of the 24,000-acre Balcones Canyonland Preserve, the resort formerly known as Travaasa is a holistic retreat like no other. Whether you are the hiking type, the cooking-class aficionado, or just want to get an incredible massage and take a dip in the frankly unreasonable infinity pool, we feel like there may be something here for you. This place is famous for its amazing, farm-to-table food and its picturesque setting. Just looking at the pictures will relax you, so imagine actually going there. While Miraval Austin may not be the cheapest option on the list, it won't break the bank and includes a host of things beyond all meals and snacks, such as all the classes you wish to take, a challenge course, yoga, and $125 worth of spa treatments.
Only a 30-minute drive from Austin, this place is easily accessible and yet feels remote, like you've ended up on a different planet - some luxurious one with nice people and fluffy towels. The downside is that you have to leave your kids at home, which comes however, with the perk that you get to leave your kids at home. This makes the place quiet, especially at peak-kid-time around the world, better known as 7 a.m.
Rates: $203 to $384 per night
Customer Rating: 4.4/5 Stars
From what we hear, Skytop Lodge is a classic. Built in 1928, it is ancient by American standards but does not look a day over 20. On a property spread over 5,500 acres of peaceful, fertile land, the accommodations are so beautiful you're going to have a hard time leaving the rooms. That is unless you're a golfer because then you might not want to miss their 18-hole course. The property also houses a beautiful lake with hiking trails going around it and two pools, indoor and outdoor, if you'd rather swim without fish. In terms of food, you've got two restaurants, a rustic bar, a lounge on the pool deck, and a darling tea room. There is something about the place and its location which takes you back to the 20's and makes you feel like Auntie Mame on one of her extravagant weekend getaways. If you want to go all out, you best put on one of those breathy, snappy transatlantic accents.
Rates: $450 to $1,179 per night
Customer Rating: 4.5/5 Stars
Show of hands, who wants to do a round of after-dinner dancing at a 19th-century resort overlooking Lake Huron? If your hand went up, the 1887 Grand Hotel Mackinac Island is where you ought to be headed on your days off. If you're looking for something decidedly fancy in the way Victorian times used to be fancy, look no further. The Grand Hotel is so classy that there's only one restaurant where gentlemen can forgo the coat and tie. But that's the beauty of it: having to be fancy for the hotel will make you fancy for your partner, and vice versa, which results in a romantic holiday, guaranteed - just like in the beginning, when you used to pull out all the stops for your special someone. So, come on, have a gin martini on what is rumored to be the world's longest porch and look out over the straits of Mackinac like Victoria is still queen. Before we forget, there is a pool, sauna, hot tub, and other rather modern comforts on the property, too.
Rates: $146 to $499 per night
Customer Rating: 4.8/5 Stars
Perhaps the most 50s choice of all, the Tyler family's all-inclusive resort has been the place to go for a good old holiday for three generations. Set by Lake Champlain, the 165-acre resort has more than just cottages and a private lakeshore: there's a pool complex, hiking and biking trails, sports courts, art workshops, and all sorts of things meant to bring a family closer together. Until dinner time, that is, when the adults get to have some grown-up fun over a bistro-style meal sourced from all over the gorgeous state of Vermont. Don't worry; babysitters are provided, so your kids won't tear down the walls of the cottage in your absence. They are also at your disposal on the off chance that you decide to go for one of the spa treatments available on-site. Or just send the kids to the arts-and-crafts studio and let someone else deal with glitter flying everywhere.
Rates: $404 to $2,004 per night
Customer Rating: 4.5/5 Stars
Last but certainly not least, we wave the continental United States goodbye and say aloha to everyone's dream vacation location: Hawaii. By the sea on the north shore of Oahu, you will find Turtle Bay Resort, the kind of place you'd imagine if you were trying to picture what heaven might look like. Palm trees swaying in the balmy breeze, white sand beneath your feet, and the ocean ruminating in the background. There is a vast array of activities on offer at this resort, but you may not have time for any of them since you'll be standing by your room window, looking out, jaw on the floor. Once you do regain consciousness, you can go diving, golfing, swimming, or just walk up and down on the beach trying to savor this moment for when you eventually have to pack your bags and head to the airport.
If you are ready to book a vacation right now and need some extra funds to make it happen, you can request a cash advance online right here.
How to Choose the Right Resort
First, decide where you want to go. Which country, which island, which beach? There are unlimited options. Pick your destination and go from there. Then, you can properly plan out your trip and figure out what kind of resort will accommodate you best.
Find a Travel Agent
Travel agents know what they are doing when it comes to all-inclusive resorts. Understanding what each resort offers can be overwhelming and frustrating. Travel agents can help guide you through each option and find the best resort for you. Many agents have visited these locations and have done a thorough walkthrough of the hotels and resorts. They know the service and food quality, what is offered for free, and what you may have to pay extra for.
Compare the Amenities
Not all resorts are created equal. In most cases, food and drink are always included. But other services may not be offered. You may have to pay extra for golfing or a spa treatment. Sometimes water sports are not included, and you have to pay an extra fee for some activities. Also, be aware that a three-star and five-star resort are going to vary in quality of food, drink, and amenities. Be realistic with your expectations when booking in order to avoid disappointment.
Adults Only or Kids Are Included?
Is this trip for yourself and your significant other? Or are you planning on bringing your family along with you? If it is the latter, you may want to consider resorts that accommodate young children. Some places are exclusively adults-only, and you cannot bring children along as that may disrupt the atmosphere and environment for others.
Final Thoughts
Going on a trip, whether with family or just your loved one, can be an exciting experience. Where you stay can make or break the trip, and finding an option that is not only affordable but enjoyable is crucial. Be sure to do your research and scope out the best resort that fits your criteria and maximizes your experience.