The History of Short-Term Cash Advance Loans in the US
Whether you're looking for a small dollar payday loan or a fast installment loan, OpenCashAdvance can help you get the money you need. Before you start, it may help to know a little about the history of small-dollar lending, how the industry is doing today, and what the future holds.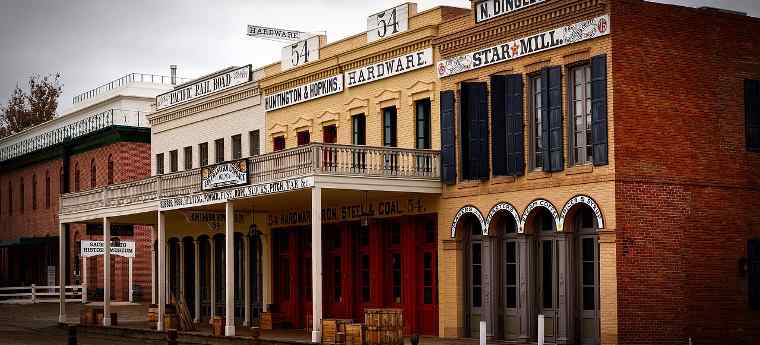 A Payday Loan History
The payday loan industry has evolved. Back in the early 19th century, "salary lenders" would purchase a borrower's future income. The purchase price would be for less than the salary amount. From the 1930s until the 1990s, lenders would cash post-dated checks for a fee. This was known as "check cashing," which is a phrase still used by lenders today.
Request a Loan Today*
*By filling out the form above, you will be routed to OpenCashAdvance.com's loan request form.
Those who needed money could also rely on their community banks since the smaller banks had the necessary resources to offer short-term loans to their customers.
Banking deregulation during the 1980s made it difficult for the local banks to stay in business. When they eventually closed, people turned to big banks for short-term loans, only to discover that the larger banks didn't offer this product because they deemed it unprofitable.
Payday lenders rose to fill this void. Even though the big banks thought short-term loans weren't profitable, these lenders found a way to stay in business while also offering small loans to people who needed them.
Short Term Loans Today
Many payday lenders have moved to the Internet. This offers a more convenient experience for the borrower. Now instead of driving over to your local lender, you can type your information into a website and have your loan deposited straight into your bank account.
This streamlined process is especially useful for those who need emergency funds, live in rural areas with no nearby lending agency, or lack a means of transportation.
Government Pushback
Not every state allows for cash advance loans. And those that do may have state regulations in place. Some of the reasons why states impose regulations or outlaw payday lending altogether include the debt collection tactics that sometimes accompany this type of lending, rollover practices that can lead to increased debt, and some statistics that seem to show that bankruptcy rates increase in areas that allow payday loans.
Some of these regulations may be unwarranted. Recently, a paper titled "Consumer Borrowing After Payday Loan Bans" was released by Neil Bhutta, of the Federal Reserve Board; Jacob Goldin, of Stanford Law School; and Tatiana Homonoff, of Cornell University's Department of Policy Analysis and Management. The point of the paper is to look at what changes when a state prohibits payday loans.
They found that payday lending bans don't result in fewer people taking out alternative financial services (AFS) loans. Their studies showed that payday loans will decrease when they are prohibited (obviously), but that the consumers will shift to pawnshop lending, while many have their checking accounts involuntarily closed. The data suggests that payday loans are often replaced by bank overdrafts and bounced checks.
One of the most troubling observations from the paper was that in states that banned payday loans, there was no change in the number of people who used traditional forms of credit. That means the use of credit cards and consumer finance loans didn't go up, suggesting that those who depend on payday loans do not have access to those credit options.
What the Future Holds
Right now, the Consumer Financial Protection Bureau (CFPB) is trying to push out new short-term loan laws that could curb the payday loan industry by up to 55-percent. The rules were proposed earlier this year, followed by a short period where people could write in their thoughts/ The CFPB received over a million comments.
After the CFPB finishes reading through all those comments, they will release a finalized version of the rule. Lenders will have a grace period, but eventually, all lenders in the U.S. will need to abide by the new federal regulation. States that already have rules in place may need to adjust their laws accordingly.
If You Need a Loan
As you consider applying for a loan, there are a few points we recommend that you consider:
Using the APR rate is a little unfair when dealing with payday loans. The "A" from APR stands for "Annual," but you should repay the loan when you receive your next paycheck.
Payday loans are expensive. Remember earlier when we said that big banks weren't interested in providing this type of financial product? Well, one of the reasons is that the only way a lender can turn a profit is if they charge a decent fee for the service.
You should only use short-term loans to cover short-term expenses. One way to get in trouble with this type of funding is to try to use it to fund long-term debts. The fees are just too high for this to be practical.
OpenCashAdvance can help you try to find a payday loan. We have partnered with many reputable lenders across the US. When you fill out our short form, we will try to pair you with one of these loan providers.