Loan Advice
Best Practices
Payday Loan Stores Near Me Open Now
Two unfortunate truths: debt doesn't go on vacation, and sometimes you need to find a payday loan store that is open on Sunday. A question may immediately pop into your head. Are there any payday loans open on Sunday near me? Maybe, but before you apply for funding, you should know that if you're reading this on a Sunday, chances are you won't be able to get your funds by the end of the day if you use a payday loan website.
Request a Loan Today*
*By filling out the form above, you will be routed to OpenCashAdvance.com's loan request form.
OpenCashAdvance works with online lenders that provide payday loans. This means that even on a Sunday, there's still some chance that a lender may accept your loan request. The only problem is that most lenders transfer the amount through a bank, and it usually takes at least one business day for the banks to complete the transaction. So, even if your lender wants to help you out on a hard day, the bank will be the main obstacle getting in your way. Almost all banks take at least one business day to transfer funds, and there's nothing you can do about it. If you need money right now, you might need to head over to a local lender.
Are There Loan Places Open on Sunday Near Me?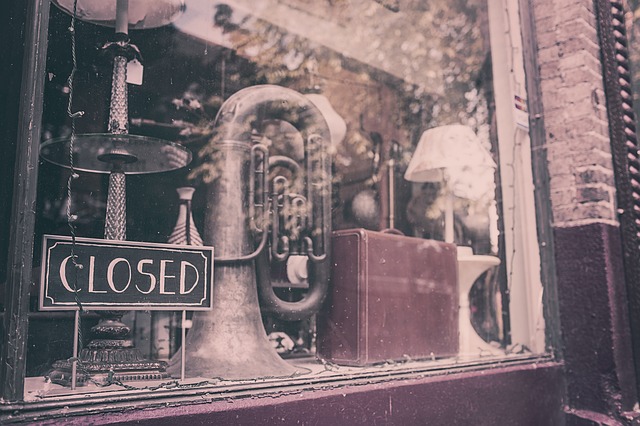 We don't like being the bearer of bad news, but it's tough to find a lender that's open on the seventh day of the week. We conducted a survey of 100 payday loan lenders from all over the country. Only a dozen of them were open on Sunday. Of those, one closed at 1 p.m.; three at 4 p.m.; five at 5 p.m.; and three at 6 p.m. So, by the time 7 p.m. rolls around on Sunday, you'll most likely have to wait until at least Monday to get a payday loan. In case you're curious, Saturday is much more forgiving. Most of the lenders we looked at were open on Saturday.
What Can I Do If There Are No Payday Loans Open on Sunday Near Me?
When things don't work out in the real world, another only option is to go virtual. Luckily, the internet breaks the barriers of limited face-to-face lending opportunities. If you've wandered around the area and there are no payday loans near you open now, you may be able to find somewhere to request a loan online.
The concept of online weekend payday loans is very similar to traditional payday loans. It just works much faster, as most of the hassle is cut out. You may be able to complete most of the process while you're sitting in front of your computer at home.
Whenever you submit an online loan request, it may be sent to not one but multiple loan providers. Those providers do not necessarily have to be there to review your request themselves physically. The system reviews your information, and if everything is according to their requirements, you may be connected with a lender. But this is where things might get a little complicated when you need the money fast. We'll get to this in the next section.
If I Go with an Online Option on Sunday, Does That Mean I Won't Get My Money Until Tuesday?

People use a lender-finding site like OpenCashAdvance.com to find a provider who has the resources to lend them a loan. But that doesn't mean the lender needs to be open since most of the online loan application process is automated. The part that takes the longest is waiting for the bank to deposit funds, but it's not like you're waiting for someone at the bank to push a button. It's automated on their end, too. So if you apply for a payday loan online on Sunday, you could get the money as soon as Monday, even if the lender is closed on Sunday. That's fast and convenient, but it's no help if you need your money by the end of the day. I have looked at a lot of loan websites; I have yet to find one that can get you the funds on the same day you apply for the loan. There might be one out there, but I haven't seen it.
To summarize: while it might be possible to start the online request and application process online, you will not get the loan on Sunday.
Are There Other Quick Funding Options?
If you absolutely need the money today and you can neither find an open payday loan store, nor an online one, then you might need to get the money from somewhere else. Here are some alternatives you should consider.
Friends and Family
Have you already tried contacting your friends and family? Someone might be able to lend you some money until you can find a lender that's open. You might consider drafting up a contract for you and your family member to sign. That might seem overly official at first, but it'll help your familial lender feel a little more comfortable about filling your pay gap.
Credit Card Cash Advance
If you can't find payday loans open on Sunday, the solution may already be in your wallet. Your credit card may serve as a potential loan giver. You can go to an ATM and request to take out a credit card cash advance. The interest rate is usually pretty high, but it's still a way out on a dark day, even if it's a Sunday.
Get a Prepaid Debit Card Loan
A debit card loan works like any other short-term loan. However, you have to start planning for it earlier in the week to have some cash available as an emergency for Sunday. Lenders may agree to pay your outstanding debt using your prepaid debit card if there is no other option available on a Sunday. Make sure to check with your lender first, as everyone has different requirements.
Sell Some Belongings
If there's literally no way that you can get payday loans on weekends, you can turn to some traditional methods of earning fast cash. You can go ahead and put some of your personal stuff on sale on websites such as Craigslist. You can label the product as "urgent" or "need to sell today" so that shoppers know that you need to sell it as soon as possible. Be cautious, though, because many buyers will take advantage of this fact and try to bargain to make the selling price lower and lower. Don't accept anything that might not benefit you.
Negotiate With Your Lender
Maybe a payday loan just isn't in the cards. If you've tried everything you can think of and you still don't have the money, you might need to move on to plan B. Depending on the reason you need the loan, you may have other options available to you. Smaller creditors may instead settle a debt with you than bother passing it on to a collection agency. So if you're able to get in contact with the person you owe money to, they might be willing to come up with some sort of compromise. That might mean they give you a loan extension. If you can't get in contact with them on Sunday, then you should still try to reach them on Monday. There's a chance they have a grace period in place, and you'll still be able to reach some sort of compromise.
Whose Fault is This?
One of the reasons it's hard to find a same-day loan is that there are safety mechanisms in place that make lending safer (and slower) for everyone. If you look at the delinquency rate on all loans over the last 30 years (as compiled by the Board of Governors of the Federal Reserve System), you will see that it peaked at 7.5% during the 2008 recession. Delinquencies during COVID-19 were a blip in comparison at 1.64%. Banks learned their lesson, and now it's harder to get a fast loan. With the current administration in place, it's unlikely that regulations will go away. In all likelihood, it will continue to be challenging to find funding on a Sunday.
Final Thoughts About Debts Due on Sunday
Don't miss a payment just because it's due on Sunday. Some borrowers think that if a bill is due on Sunday, they can pay it on Monday instead. That's rarely true. Bills are supposed to be paid on the day they are due. You might have some leeway if your mailed payment arrives on Monday, but that's only if it would have arrived on Sunday.
Payday loans are often seen as a last line of defense against sudden expenses. If it's Sunday and you can't find a lender that's open, the situation can become even more desperate. We hope you're able to find a payday loan store open on Sunday.