Why the Bank Makes You Buy the Land Before Getting a Mobile Home Loan
Millennials who want to own a home but struggle with student loans or don't want to spend tons of money often opt for mobile homes. A manufactured home is considered to be more affordable than traditional houses or apartments, costing between $60,000 and $100,000 depending on their measurements.
Request a Loan Today*
*By filling out the form above, you will be routed to OpenCashAdvance.com's loan request form.
What are Mobile Homes?
Technically, a mobile home is a house put together in a factory prior to June 15, 1976, and is usually not affixed to a permanent chassis. However, most people use the term "mobile home" and "manufactured home" interchangeably. By definition, a manufactured home is built off-site in a factory (after 1976) and then transported to the property and attached to the foundation permanently. Clayton Homes is the largest builder of manufactured homes in the U.S.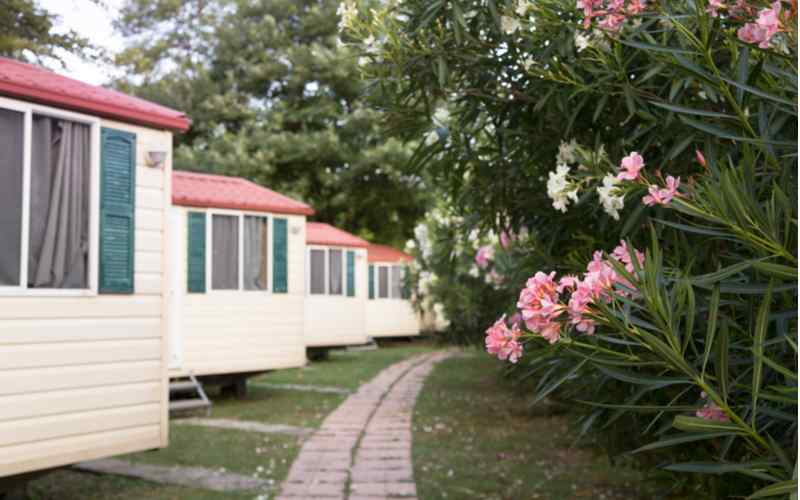 Why You May Need to Purchase the Land
Future mobile homeowners may increase their chances of being eligible for a traditional mortgage loan with lower interest rates by owning or purchasing land and placing the home on a permanent foundation. Some lenders require the applicant to own the land.
The Reason Why You Have to Buy the Land
The reason why the applicant must buy the land to receive a manufactured home loan is to make sure the bank defines the mobile home as real estate. If the applicant does not plan to build the manufactured home on land they own, then the bank will see the structure as personal property and not real estate. Mortgages are for real estate, which is why the bank likely won't offer a mortgage to someone who does not own their mobile home property.
It is recommended to borrow with a mortgage. A mortgage is preferable because it includes more protections and better rates than many alternatives, such as chattel loans, which is one of the only options available to those who do not own the land for their mobile home. Instead of providing funds for the home and land, a chattel loan is money just for the home.
Borrowers eligible for an FHA Title I manufactured home loan will not need to purchase the land. FHA loans can also have good rates (more on FHA loans later).
Reasons Not to Buy the Land
However, before buying a land plot, future homeowners have to research zoning laws and get informed about possible restrictions to placing a house there.
Individuals who are unable to buy land have the option to place their mobile home in a trailer park. Mobile home parks charge rent of around $300. Most of the time, the cost includes garbage pickup, water, etc.
It is important to note that one of the most important requirements to qualify for a manufactured home loan is a good credit score, alongside proof of income that can cover the borrowed amount.
Mobile Home Loan Terms and Rates
Loan terms and rates differ from one lender to another for mobile home financing. They also depend on the borrower's credit score and history. The better the credit history and score are, the greater the chances of securing a loan for manufactured housing with better rates and terms. Usually, loan terms vary from 15 to 25 years, and the maximum loan amount ranges from $23,000 to $92,000 and require a down payment.
Financing a Land Loan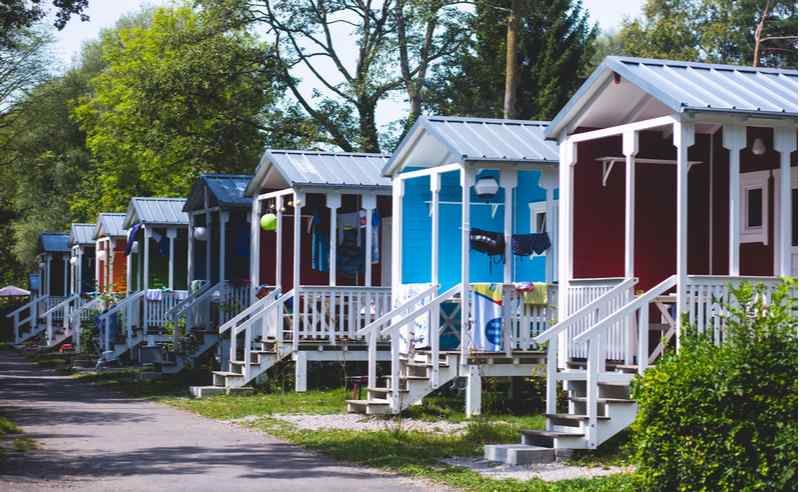 One of the best ways to finance a land loan is through banks and credit unions. To be eligible, borrowers must clearly explain what they are willing to do with the land and present a loan package.
If banks and credit unions refuse to grant a loan, borrowers may opt to the United States Department of Agriculture (USDA). However, the land should be in a rural area to receive federal help. There are two types of loans that the USDA may grant. Section 523 loans are meant for borrowers wishing to build their own house, and section 524 loans are meant for the borrower to hire a contractor to build a home for them. In the case of mobile houses, section 523 loans are applicable. The repayment term is up to two years, and the interest rate is 3%. After having studied the case, the USDA may or may not ask for a down payment.
Seller Financing is another option to get a land loan if the borrower fails to qualify for a loan from banks, state unions, and the USDA. Seller financing is a loan provided by the owner of the land to the buyer. Since this loan is between two individuals, the borrower can negotiate the term, interest rate, and down payment. Usually, the repayment term is short, and the interest rates are high.
It is essential to present every document to an attorney to avoid unexpected situations.
Financing a Manufactured Home Loan
One way to finance a mobile home loan is through the Department of Housing and Urban Development (HUD). It offers HUD manufactured home financing programs for individuals wishing to buy or refinance a manufactured home through the Federal Housing Administration loan program. FHA approved mortgage lenders may provide mobile home loans even if the borrower doesn't own land. An FHA loan requires lower down payments and credit scores compared to conventional loans.
21st Mortgage Corporation specializes in manufactured home loans. The company has been lending for over 25 years. You can use their website to search for properties, land only, or even single-section options.
Another option for borrowers to own a mobile house is to apply for a manufactured home monthly installment loan. These loans can be used for various purposes. Interest rates are higher compared to other types of loans; however, they don't require collateral. They have higher interest rates than mortgage loans, and the amount may vary from $25,000 to $50,000. However, the lender may approve an amount higher than $50,000 if the borrower has a good credit score.
Takeaway Thoughts on Manufactured Home Financing
Owning a mobile home is a wonderful way to become a homeowner, while not spending tons of money. It is best to carefully consider the available options and requirements to apply for a manufactured home loan before purchasing one to make the best out of the experience.