Fast Food Specials, Freebies, Deals, and Coupons
Where to find fast food coupons for free offers and discounts at locations like McDonald's, Taco Bell, Whataburger, Shake Shack, and Arby's.
When you are looking to save money every day of the year, it helps to find deals on the small stuff, like with fast food coupons.
Read on for the Internet's best freebies and discounts for top casual diners.
(Please note that the offers listed below were live at the time the article was published, but might not be valid anymore. Check with your local diner for the most up-to-date deals.)
Request a Loan Today*
*By filling out the form above, you will be routed to OpenCashAdvance.com's loan request form.
McDonald's Specials
In case you have not heard about the new breakfast menu at McDonald's, you can use the McPick to get two McGriddles for $5.
If the kids are with you, you can get them a Happy Meal for just $3 each. It is part of the new value menu that includes items ranging from $1 to $3:
$1 items – cheeseburger, McChicken, sausage burrito, any size soft drink
$2 items – Bacon McDouble, two-piece buttermilk crispy tenders, Sausage McGriddles, small McCafe
$3 items – triple cheeseburger, new classic chicken sandwich, Sausage McMuffin with Egg, Happy Meal
Be sure to take advantage of the McDonald's app, which gets you one free McCafe beverage after you purchase five.
Taco Bell Specials
You can get food for as cheap as $1 at Taco Bell with the Dollar Cravings Menu. It includes popular picks like the Triple Melt Burrito, Triple Melt Nachos, Beefy Fritos Burrito, Shredded Chicken Mini Quesadilla, Cheesy Bean and Rice Burrito, Cheesy Roll Up, Spicy Potato Soft Taco, and the Beefy Mini Quesadilla.
One of the most searched for Taco Bell deals is the Triple Melt Burrito Box, which comes with a medium fountain drink, a Triple Melt Burrito, a Nacho Cheese Doritos Locos Taco, a Crunchy Taco, and an order of Cinnamon Twists.
If you are over 65 years old, you will qualify for the five percent senior discount at some locations. Plus, seniors get a free beverage.
Whataburger Deals
Whataburger also has a special offer for seniors, giving away a free drink with the purchase of meal if you are over 55 years old.
If you get the Whataburger Group Dining Card, you can get one free meal after every 10 you purchase.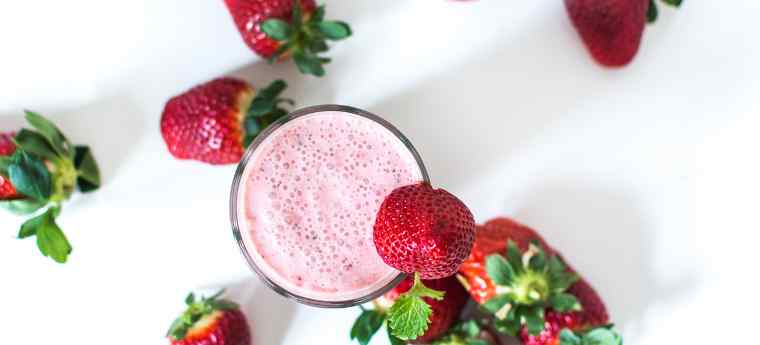 Shake Shack discounts and deals are hard to come by. Most of the time, you will be paying menu price for the items offered at the casual diner.
Pricing may vary by location, but here is a rough estimation of the pricing you may see on top items:
ShackBurger: $5 for the single, $8 for the double
Smoke Shack: $6 for the single, $9 for the double
'Shroom Burger: $7
Chick'n Shack: $6
Shack-cago Dog: $4
Fries: $3
Shake: $5
Shack-Made Lemonade: $3
One discount that has been available in the past is a discount on Shake Shack gift cards. This is kind of like getting money off your food.
Arby's Specials
The new limited-time special at Arby's is two gyros for $6.
When you sign up for the company's newsletter, they will send you a coupon for a free roast beef classic sandwich. The deal requires the purchase of a drink.
Seniors receive a 10 percent discount.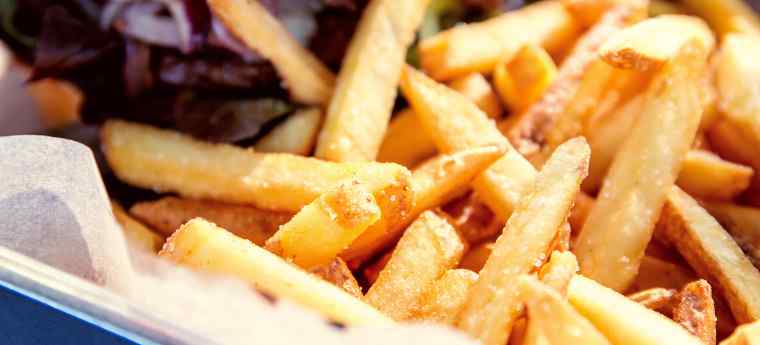 Red Robin Rewards
Red Robin offers a loyalty rewards eClub to its customers. It is called Red Robin Royalty, and it includes a free birthday burger.
Members of the Red Robin loyalty program can also save $20 off their sixth visit to the restaurant.
Regularly priced appetizer items start at $3, and the steak-fries that come with many of the entrees are bottomless.
Burger King Coupons
A favorite menu option right now at Burger King is the 2 for $6 Mix or Match offer. The deal lets you choose between the Crispy Chicken, Whopper, and new Spicy Crispy Chicken sandwiches, getting two of them for six dollars.
If you are more in the mood for some breakfast, there is a 2 for $4 Mix & Match offer that includes options of the egg and cheese variety.
There is also an offer that gets you two cheeseburgers, small fries, and a drink for $3.49.
The Burger King Value Menu includes chicken nuggets, Chicken Jr., Spicy Chicken Jr., as well as various other burgers, drinks, and sides. There is also a vanilla soft serve option on the value menu.
Chili's Specials
Chili's made the news recently by drastically paring down its menu, focusing more on the items that launched the eatery into the mainstream initially. One thing the revamp did not get rid of was the My Chili's Rewards program, which offers free chips and salsa or a non-alcoholic beverage with every visit.
The rewards program also gets you personalized rewards throughout the year, like free kids meals, desserts, and appetizers, as well as a free dessert on your birthday.
There was one change to the rewards program, however. You can no longer earn Plenti points at Chili's, as they recently severed their partnership with that company. After May 3, you will not be able to redeem your Plenti points at the restaurant, either.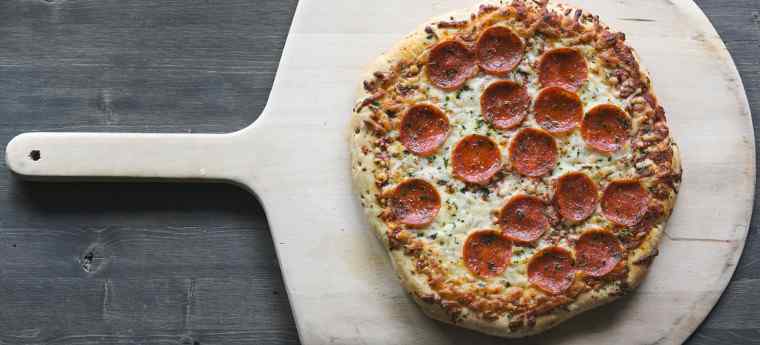 Domino's Pizza Specials
Domino's marquee offer right now is the "Choose Any 2 or More for $5.99 Each" deal where you can pick from favorite foods like a:
medium, two-topping pizza
stuffed cheesy bread
salad
oven-baked sandwich
bread twist
pasta
eight-piece, boneless chicken
marbled cookie brownie
You can also get a large, three-topping pizza at any time for $7.99, which is one of the best prices in the pizza market.
One of the wonderful things about Domino's is they let their local franchises offer separate coupons and promos. That means the franchise closest to your house might have its own discounts worth checking out. Be careful and make sure your local discount is, in fact, better than the national deals.
Always remember that you will usually see better deals when you choose "carryout" instead of "delivery."
Panda Express Coupons
The current top Panda Express coupons are deals that offer free add-ons with your order. Like, right now you can get a free bag of fortune cookies when you buy a $25 gift card. Alternatively, get four free drinks with your order of three large entrees and two large sides.
Panda Express is known for offering exclusive offers through email. You can sign up at the company's website. The casual Chinese-food diner offers a military discount at some of its locations.
We should note that some coupon and deals sites will occasionally list offers promising "free Orange Chicken" when you use a promo code. These deals hardly (if ever) work. Some of the time this is because the promo code was set up to be used a single time and then expire.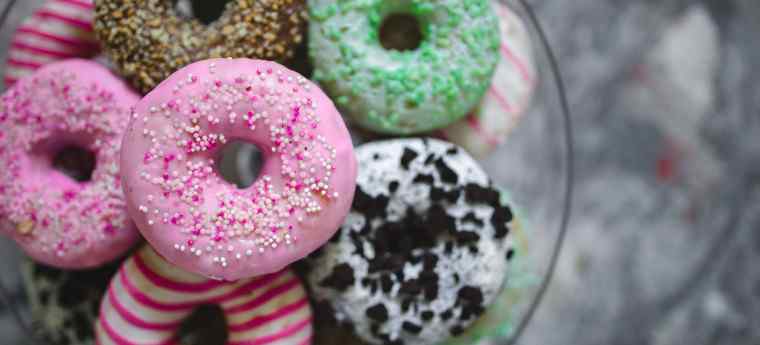 Dunkin' Donuts
Right now, there's a limited-time offer called "Dunkin' GO2S," which offers special prices:
$2 for two Egg & Cheese Wake-up Wraps
$3 for two Egg & Cheese English Muffins
$5 for two Bacon, Egg & Cheese Croissants
You can download the Dunkin' App to spend DD Perks. DD Perks members get a free drink when they sign up, and another free drink on their birthday and every time they earn 200 points. Members also receive monthly "surprises," in the form of offers and discounts.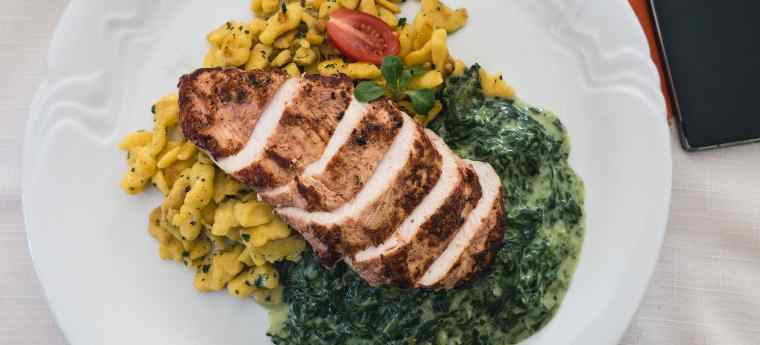 Bojangles Specials
You will get a free biscuit when you sign up for the Bojangles E-Club. The newsletter sometimes includes other offers, but beyond that, the deals are sparse for this popular chicken restaurant.
The company does not focus on discounts, instead offering standard pricing throughout the year.
Wendy's Specials
The Wendy's app doles out exclusive weekly offers during certain sales seasons.
The company's current Meal Deals promotion offers four entrée items for $4. You can choose between:
Jr. Cheeseburger
Jr. Cheeseburger Deluxe
Jr. Bacon Cheeseburger
Double Stack
Crispy Chicken Sandwich
Crispy Chicken BLT
Grilled Chicken Wrap
Spicy Chicken Wrap
Wendy's also offers a two for $6 Meal Deal, which includes Dave's Single.
KFC Coupons
When you join The Colonel's Club email list, you will be privy to special offers from Kentucky Fried Chicken.
A new KFC special on the menu is the Family Fill Up offer, which includes eight pieces of chicken, a large coleslaw, two orders of mashed potatoes, and four biscuits. The Family Fill Up costs $20.
The eatery also offers $5 Fill Ups that include various entrées and sides:
drumstick and thigh, biscuit, mashed potatoes, chocolate chip cookie, and a medium drink
three tenders, dipping sauce, biscuit, mashed potatoes, chocolate chip cookie, and a medium drink
chicken breast, biscuit, mashed potatoes, chocolate chip cookie, and a medium drink
Famous Bowl, chocolate chip cookie, and a medium drink
pot pie, chocolate chip cookie, and a medium drink
These are not discounts, but you should try out KFC's secret menu selections. Ask any cashier for more information about your local secret offerings.
Subway Coupons
Five-dollar footlongs are back at Subway. Right now, you can get the following selections for $5 each:
Black Forest Ham
Meatball Marinara
Spicy Italian
Cold Cut Combo
Veggie Delite
Earn special offers and freebies when you sign up and use Subway MyWay Rewards.
In-N-Out Burger Specials
You will not find a much more straightforward fast food menu than at West Coast mainstay In-N-Out. The official menu only has six items on it: three burgers, fries, a drink, and a shake. You can switch things up a tiny bit with the "Not-So-Secret Menu," but at the end of the day, this place only offers a couple of different things.
The diner has an app, but it does not feature a rewards plan or any discounts.
If you are looking for promo codes or coupons for In-N-Out, you will not find them (probably).
Raising Cane's Chicken Fingers Specials
The up-and-coming restaurant offers a free box combo when you sign up for a Caniac Club Card. The card also supplies other rewards throughout the year.
You can get the card at any participating Raising Cane's location.
Cook Out Fresh Hamburgers Specials
East Coast hamburger joint Cook Out is very active on social media. Check its Twitter and Facebook pages to get inside information on specials and promos.
Please let us know if we missed your favorite casual diner. You can reach out to us by clicking on the "Contact Us" link in the footer. If you have any more information on special promotions offered at any of the places listed above, please let us know. We will update the listing and give you credit for the tip.