Cash Advancements Online
Learn about popular companies in the short-term loan industry.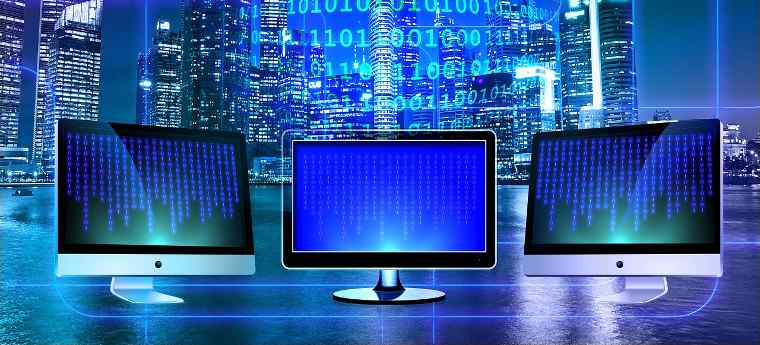 For some Americans, taking out a short-term loan or cash advance is not ideal, but when circumstances require borrowing money, they do what they have to do. These loans are not intended to be solutions to long-term, chronic financial issues. Instead, they are designed to meet short-term, temporary needs like paying a bill from the ER, having enough money for a new transmission, or enough cash to repair or replace a broken refrigerator.
The phrase 'Cash Advancements' can mean the same thing as 'cash advance' or 'short-term loan' and is used to describe a small amount of money borrowed for a short amount of time. This is in contrast to a long-term loan for big purchases like a vehicle or a home. Small loans like this allow American families to meet needs like the ones listed above.
8 Popular Cash Advance Resources
Nowadays, there are lots of places to get or request short-term loans. Below are eight such companies along with a brief description of each. These companies offer a variety of services and products; however, not all of them operate in every state. The following descriptions are intended for informational purposes to educate people about online resources for cash advances. Please note that OpenCashAdvance.com does not claim to partner with these enterprises, although in some cases we might.
CheckNGo.com
Offering online services like installment loans, payday loans, and cash advancements, borrowers can request loans from $100 to $1,500. Check 'N Go also has some physical locations around the nation where borrowers can apply in person for loans or take advantage of their check cashing services.
CheckIntoCash.com
This company has both an online presence as well as physical locations. Potential borrowers can apply for short-term loans in both places. The two main products they offer are vehicle title loans and payday loans. Check Into Cash boasts of over 1,000 physical locations across the country.
AdvanceAmerica.net
This company offers payday loans, cash advances, installment loans, online loans, and title loans. According to the website, Advance America is fully-licensed and assists millions of customers annually. The company offers its services online or in one of over 2,100 locations nationwide. Advance America recently boosted its profile by partnering with NASCAR star Danica Patrick who is featured in their marketing campaigns.
SpeedyCash.com
Operating in a number of states, Speedy Cash offers cash advancements and loans, but also provides financial services like check cashing, money orders, and cash for gold. Potential borrowers can either apply online for a loan or apply in person at a Speedy Cash location. The company's services vary from state to state, and not all services are offered at every location.
SamedayPayday.com
In contrast to most of the other businesses listed here, this company is a loan finding service. Applicants must be US citizens who are at least 18 years of age, have a job with a monthly income of at least $750, and have an active checking account in good standing. Once a potential borrower fills in the online application, they might be paired with lenders who extend offers.
PersonalMoneyStore.com
This site advertises easy cash advances, installment loans, and short-term loans for up to $1,000 to qualified customers. This site is a loan-pairing service. According to the site, even borrowers with bad credit or bankruptcy can use its service. After filling out a form, a person might then be paired with a lender.
CashNetUSA.com
By offering payday loans, installment loans, and other financial products, this company has a number of options for potential borrowers. However, like many of the other companies listed here, Cash Net USA only offers their services in certain states. And like most online lenders and loan-pairing services, this site promises ease of access to loans through filling in a simple form.
500FastCash.com
Providing fast and convenient loans, this site boasts of a quick and easy application and approval process that can get cash to borrowers within 24 hours. This site allows a borrower to set a due date on which they can repay the full loan amount. Also, for borrowers who need more than one payment to pay off their cash advancement, 500 Fast Cash allows borrowers to set up a customized extended repayment schedule to repay the loan as they are able, along with additional fees and charges.
Those who need emergency funding tend to be going through a stressful situation. It helps to know that there are resources out there built for such situations. We hope you'll be able to find the funding you need as soon as possible. Please let us know if you have any questions about the funding request process. Feel free to use our loan request form to ask for up to $5,000.