Cash Advance Dallas
[vc_column width="3/4"][vc_column_text]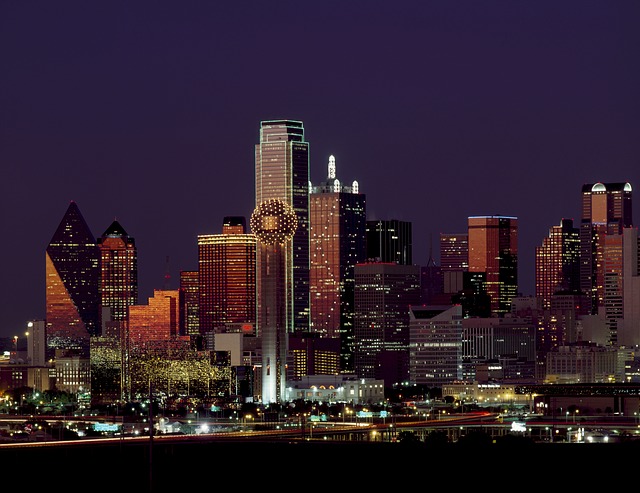 Over the last decade, the
number of cash advance stores in Texas
has grown from a paltry 250 to over 3,000. Industry experts expect that number to shrink, though, as more Texas cities adopt stricter laws for short-term lending. Dallas was one of the first big cities in Texas to pass its own laws for short-term loans. Read on for details about Dallas's cash advance laws, as well as other information about short-term, small-dollar loans in Dallas, Texas.
The Dallas Way – City-Specific Laws and Regulations 
Dallas has a reputation for doing things its own way. That includes cash advance laws. Before 2011, none of the big Texas cities had unique cash advance regulations. They just followed the relatively relaxed state laws. Dallas changed all that by saying how much a lender could offer. The big rule is that a Dallas cash advance lender can only loan up to 20-percent of the borrower's gross monthly income. Another notable part of the legislation is that in Dallas borrowers are limited to four installments per cash advance, and the loan can't be renewed more than three times. These laws came about a month after the Dallas council passed strict zoning restrictions. Those rules say a cash advance store has to get a permit from the city, is not allowed to be within 1,500 feet of another cash advance store, and can't be within 500 feet of a highway or 300 feet from a residential area. Years later, most of the other big cities in Texas have followed Dallas's lead and adopted their own cash advance laws.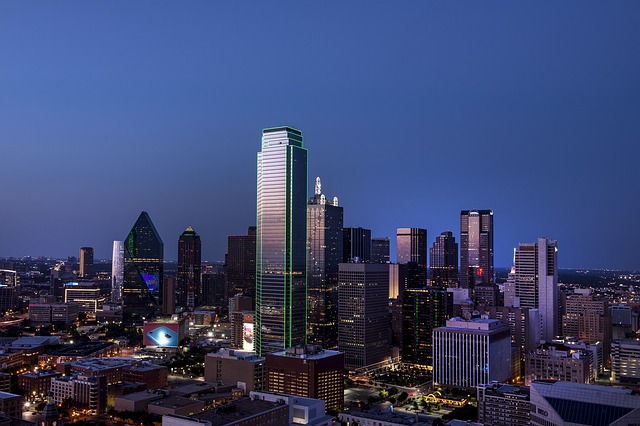 So, is it Still Possible to get a Cash Advance in Dallas? 
In spite of these stricter laws, it is still possible to get a cash advance in Dallas, Texas. According to a recent article from The Dallas Morning News, there are about 177 cash advance and auto title loan stores in Texas. That's down 27-percent from 2012. So, it's safe to say the city regulations have had a negative impact on the industry. Though, it's still possible to find a cash advance lender in Dallas, Texas.
Why Are Cash Advances so Popular in Texas?
Like we said earlier, the cash advance industry in Texas has boomed over the last decade: to the tune of an 1,100-percent increase. This might make you wonder why cash advances are so popular in Texas. Here are a few probable reasons:
Texas is one of the few states that doesn't limit rates, fees, and rollovers. That's for state regulations. Over 20 Texas cities have their own cash advance laws.
Almost two-thirds of Texans have subprime credit. The lower your credit score, the harder it is to get a traditional bank loan.
Nearly a third of Texans have low-wage jobs.
But perhaps the biggest reason why cash advance stores have flourished in Texas is this: Even with city regulations in place, the average cost of a cash advance in Texas is still higher than any other state in the country, according to a survey conducted by
The Pew Charitable Trusts
. The study estimates that the average cost to advance $300 for five months in Texas is $701, which is about twice of what you'd pay in Florida. High costs are part of what lead Dallas to pass stricter regulations, but many legislators don't think the current laws are enough. With federal regulations on the horizon, though, it's unlikely that the state or city will pass any new laws soon.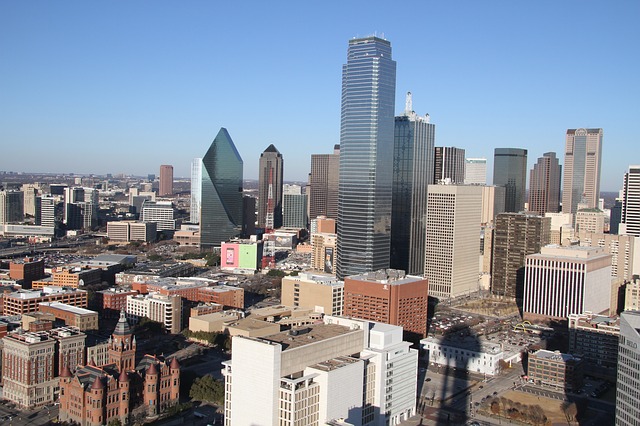 Other Faucets of the Dallas Economy
The Dallas economy thrives on more than cash advance stores. The city is home to a number of top publicly traded companies, including AT&T, Texas Instruments, and Southwest Airlines. Dallas is also where you'll find the State Fair of Texas, which pumps hundreds of millions of dollars into the city economy every year.
Are Short-Term, Small-Dollar Loans Safe in Dallas?
Dallas has more cash advance regulations than some cities in Texas, but that doesn't mean it's always safe to borrow. Any kind of loan has risks, but most can be avoided if you pay the loan back on time. So be sure to have a good budget plan in place, and look out for these warning flags for potential cash advance disasters:
You don't think you'll be able to pay off the fees. Some borrowers are surprised by the fees associated with a cash advance. If you don't think you will be able to pay off the fees and your loan amount, you shouldn't take out the loan.
Your employment situation isn't very secure. Remember, the lender will not know how permanent your work situation is. The assumption is that your income source will stay viable during the course of the loan. If you know that's not going to happen, then the loan shouldn't happen, either.
You are borrowing money to pay off another debt. The most common reason people take out cash advances is to pay off another debt. This can lead to greater interest, which might mean you're less able to pay off the principle, which in turn can lead to greater debt for a longer period of time.
You know your financial situation. The lender won't. So it's up to you to determine if a cash advance is the right financial decision for you. If it is, we can help you
get started
on your Dallas cash advance. *OpenCashAdvance.com strives to present accurate information; however, we do not guarantee accuracy of data as presented. [/vc_column_text][/vc_column][vc_column width="1/4"][vc_column_text]
This Week in Dallas:
Neon Indian
The electronic music band helmed by Alan Palomo continue their tour in support of  their upcoming album, VEGA INTL. Night School.
October 1, The Bomb Factory
Whiskey Myers
The up-and-coming band play their signature blend of country and rock. 
October 2, House of Blues
Kenny Loggins
The soft rock superstar will likely play through his hits as fans sing along.
October 3, The Lavitt Pavilion
Ricky Martin
The Latin pop legend takes a break from The Voice Mexico to play another stateside show.
October 4, Gexa Energy Pavilion
Will Hobbs & the Cropdusters
Americana jam kings play a free show.
October 5, White Elephant Beer Garden [/vc_column_text][/vc_column]