How to Borrow Money with Bad Credit and No Collateral
Need cash but can't secure the loan? Here are five ways to increase your chances for unsecured funding.
When you need to borrow money, but you do not have any collateral to your name, the process of seeking out a loan can quickly become stressful and overwhelming. Knowing how to borrow money without the need for collateral is essential when you find yourself in a financial bind or if you have recently experienced an emergency that resulted in an unexpected loss of necessary funds. While borrowing money without collateral is not always a simple process, there are a few resources available for individuals who are willing to conduct the research necessary to obtain the money they need.
Request a Loan Today*
*By filling out the form above, you will be routed to OpenCashAdvance.com's loan request form.
Improve Your Credit Score
You may be wondering "how can I borrow money with bad credit?" and if it is even possible. Some are surprised to see how easy it is to be approved for a bad credit payday loan. If you currently have a bad credit score, work to improve your numbers with a few simple steps:
● Check Your Current Credit Score
Use a service such as CreditKarma.com to obtain an overview of your current credit scores along with high-impact hits you have to your name. Review all of your unpaid bills or bills that have been sent to collection upon receiving your credit score report. Oftentimes, credit score services also provide various solutions to help rebuild your credit such as credit cards you currently qualify for based on your total score itself.
● Apply for a Secured Credit Card
Apply for a secured credit online using a credit score service, or by visiting a local bank you use for everyday transactions. Speak with a financial adviser or a banking representative to learn more about the secured credit cards you qualify for and which solution is right for you. Secured credit cards require you to invest a set amount into the card itself to ensure all purchases are covered whenever the card is used (up to the limit you are provided). Build your credit score by paying off your credit card bill each month.
● Pay Your Bills On Time
Pay each bill you receive in your name on time each month. Letting bills sit past their due date can become detrimental to your credit score, especially as late fees and reinstatement fees are incurred. Paying your bills on time each month provides creditors and bank loan representatives with peace of mind when you begin applying for credit cards or if you are thinking of taking out an unsecured loan.
● Pay Off Balances
If you have bills that have been sent to creditors, pay them off or negotiate with the creditor to reduce or eliminate your debt altogether. Eliminating debts and items that have been sent to collections within your credit report is essential to regain total control over your future credit score.
● Apply for Credit Cards With Smaller Limits

Once you have paid off all of your debts and resolved lingering issues that were listed on your credit report, consider applying for a credit card with a small spending limit. Use online credit report services to determine which credit cards offer the smallest interest rate possible. Apply for credit cards with small spending limits to begin rebuilding your credit score by using the card for gas and other necessities and paying off the balance in full at the end of each month. Paying your credit card bills promptly and in full is one of the quickest ways to boost your credit score, which is optimal when you plan to apply for loans in the future.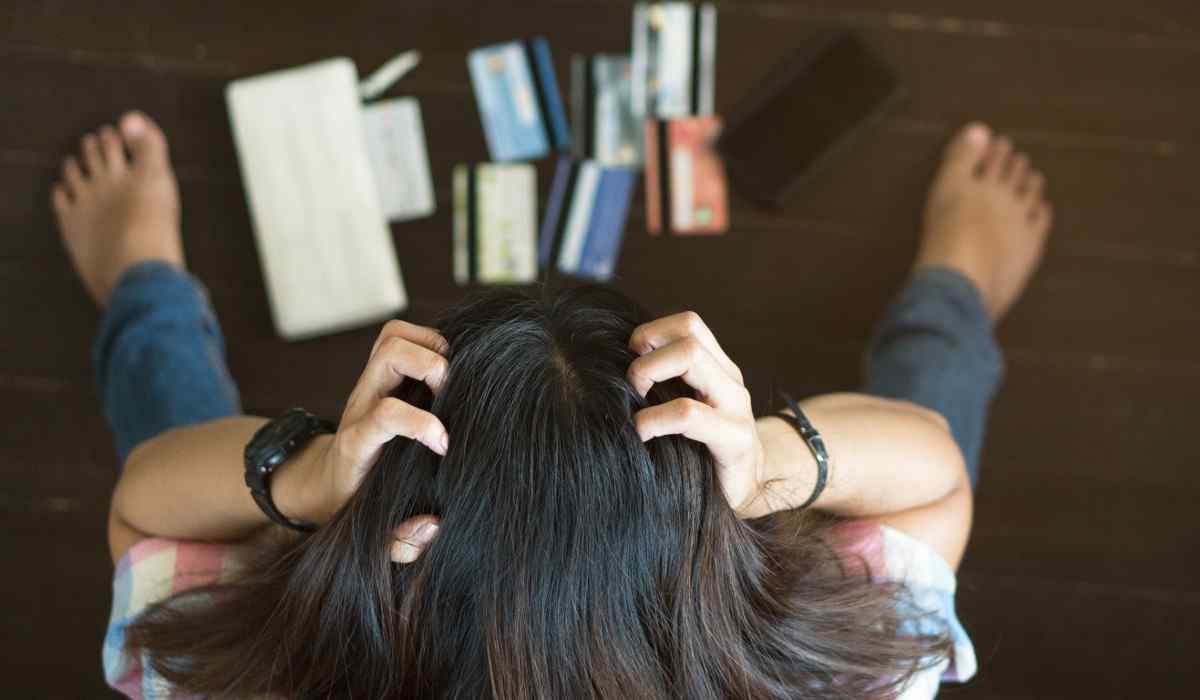 Scour Financial Institutions for Unsecured Loan Options
An unsecured loan is one way to borrow funds even when you have no collateral to offer. However, obtaining an unsecured loan often requires you to have a credit score that is good or great without outstanding debts to your name. Visit a local loan office or your preferred banking institution to meet with a financial adviser or representative for more information regarding the options you may have available to you.
Most unsecured loans provide recipients with funds up to $2,500, depending on what you qualify for and your current credit score. Large loan providers such as Wells Fargo, Citibank, and major banking institutions often work with individuals to get your loan approved if you have a great credit score. However, if you have a close relationship with a local community bank, consider meeting with a representative to discover lower rates and alternative solutions.
Use a Co-Signer
One of the easiest ways to take out a loan or borrow funds if you do not have a positive credit score is to do so with the assistance of a co-signer. Many banks and financial institutions are more willing to loan money to an individual with poor credit if they have another individual with a great credit standing willing to co-sign for them.
Having a co-signer to sign off on a loan in your name is one of the quickest ways to get the cash you need. However, it is important to note that if you are unable to pay your loan back on time or if you default on your loan, the co-signer is directly affected. A co-signer often has a great amount of trust for an individual they are signing for as they take over financial responsibility for the funds even though they are not receiving them personally. Before considering a co-signer for a loan you are in need of, be sure that you have the ability to pay the loan back with a long-term solution.
Seek Out a Payday Loan
If you are thinking "where can I borrow money with bad credit," look no further than a payday loan or a cash advance merchant. When you are thinking "I need to borrow money" but you do not have the time to improve your credit score, a payday loan service is one of the most optimal solutions.
Payday loans are available both online and at cash advance locations throughout the U.S. Applying for a payday loan simply requires proof of your ID along with proof of income to verify your ability to pay the loan back, along with other requirements. When taking out a payday loan, you are not required to have amazing credit, making it an ideal solution for individuals who have bad credit or do not have a credit score to their name.
Once you qualify for a payday loan, cash is provided to you in a short period of time rather than requiring you to wait weeks or even months for the funds you require. Payday lenders may work with customers to select dates that are most suitable for payback (based on income and your current payday schedule). It is sometimes possible to pay a payday loan back in person or with a debit card you choose to put on file depending on the merchant you are working with to obtain your loan. Payday loans are one of the quickest solutions for individuals with bad credit who are in need of cash fast.
Borrow Money Online
One alternative solution to obtaining the funds you need in a timely manner is to do so by borrowing money online. Most online loan companies are payday loan or cash advance providers. Taking out a loan online may be possible by completing an online application and submitting personal information that verifies your income, residence, and ability to pay the loan back within a timely manner.
Before choosing to borrow money online, there are a few factors to keep in mind to ensure you are using a website and provider that is safe, secure, and authentic. Before submitting an application online for a loan or a payday advance, follow these guidelines:
Search for online loan companies by using reputable magazines and websites you trust.
Read reviews and testimonials from customers using a third-party website to verify the authenticity of a loan service online.
Verify that the website is secure and using an SSL (Secure Sockets Layer) within its URL. When browsing on the website, check for a visible icon that appears as a lock in the upper lefthand corner of the URL bar. Websites without an SSL certificate have a much higher risk of sharing sensitive information or becoming the target of hackers and online thieves. Exposing your personal data can lead to additional debt and identity theft which is why it is essential to verify a website's security before entering your information and details.
Read terms and conditions thoroughly to ensure you are readily prepared to take on a loan while agreeing to interest rates, penalties, and potential fees.
With enough effort and a commitment to obtaining the funds you need, get approved for a loan or cash advance even if you do not currently have credit to your name. Knowing the resources you have available to you when you need to borrow money is necessary to move forward with a plan of action. Whether you are seeking a personal loan, a payday loan, or if you are in need of a cash advance from an online merchant, understanding all of the options you have to choose from is highly recommended before making a decision.