BlockFi Review: Borrow and Trade Bitcoin
Founded in 2017, BlockFi is a US-based centralized crypto-based company. It supplies a variety of financial services for both private and institutional customers. BlockFi interest accounts (BIA) is considered an excellent way to grow crypto holdings passively. It enables users to earn up to 6.8% interest annual percentage yield (APY) on cryptocurrencies deposited into their account.
Request a Loan Today*
*By filling out the form above, you will be routed to OpenCashAdvance.com's loan request form.
How Does BlockFi Work?
BlockFi lends its users' deposits to institutional and corporate borrowers, who pay high-interest rates to BlockFi, which in turn pays its users. By doing this, the company pockets the difference. Usually, BlockFi borrowers are trading hedge funds, crypto ATMs, and other businesses.
BlockFi also allows its users to deposit cryptocurrency as collateral and borrow US dollars worth up to 50% of the collateral. Through this service, users can get access to cash rather quickly without trading their cryptocurrency.
BlockFi offers two free withdrawals every single month. Those who need to withdraw money more than twice every month will have to pay a small fee. However, it is best not to withdraw money frequently from the interest-bearing account for the amount to grow.
How Safe is BlockFi?
Founded by the Winklevoss twins in 2015, BlockFi stores its funds on the Gemini Trust Company cryptocurrency exchange platform. It is BlockFi's primary custodian. In addition, Gemini is licensed by the New York Department of Financial Services. Gemini is committed to putting around 95% of its funds or assets within the cold storage and the remaining five percent in hot wallets.
Other than Gemini Trust Company, BlockFi has institutional backing from many large institutional companies within the financial field, such as Fidelity, Valar Ventures, Coinbase Ventures, Akuna Capital, and more.
Different Services Offered by BlockFi
BlockFi offers three different services to its users:
Crypto interest accounts: BlockFi is best known for this service. Users will deposit their cryptocurrencies into their interest accounts and earn interest on the amount.
Crypto-backed loans: this service is excellent for people who need money but don't want to sell their bitcoins or need a loan without a bank account. Borrowers can deposit cryptocurrency as collateral and borrow U.S. dollars. The company will wire the borrowed U.S. dollars to their bank accounts. Borrowers can use this money for various reasons, such as making a down payment on a house or earning capital to start a business.
Crypto trading: this service allows users to exchange digital currencies for other assets or digital currencies such as Bitcoin, Ethereum, Litecoin, USD Coin, and Gemini Dollar.
Advantages of Using BlockFi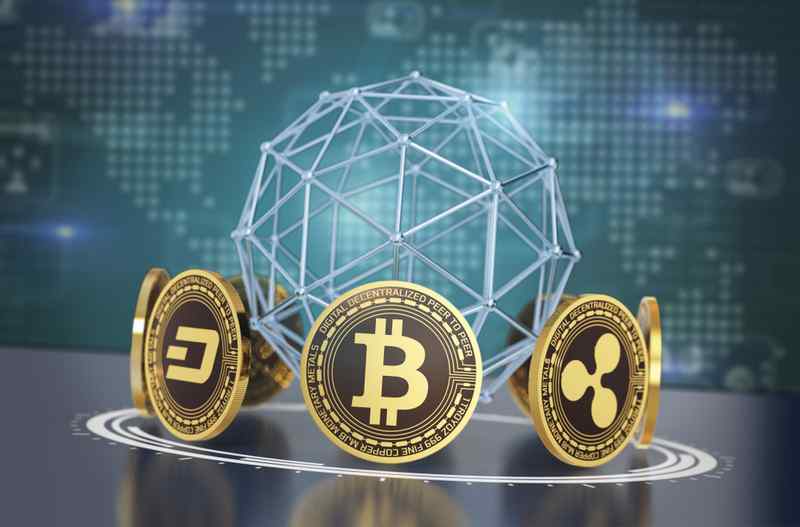 BlockFi users experience several advantages when using the software.
Users earn passive annual percentage yield at a competitive rate.
BlockFi approves and grants loans in a short period of time.
BlockFi is considered safe to use because it is supported by Gemini as its custodian.
BlockFi offers advanced security measures to protect its analytics.
The company is known for working with reputable crypto investors and Silicon Valley.
It offers a great referral program.
BlockFi provides the option to whitelist some addresses to withdraw safely.
It offers two-factor identification.
The company offers wire deposits and automated house clearing (ACH) deposits.
Disadvantages of Using BlockFi
Like every financing software, BlockFi has its disadvantages too.
BlockFi is not insured by the Federal Deposit Insurance Corporation (FDIC) or Securities Investor Protection Corporation (SIPC). This means that there is always a risk when working with them because any government-related entity does not guarantee it.
The annual percentage yield can change based on market conditions.
The company's centralized nature may be a bit risky for individuals who can't afford to lose any money because the company has control over its customers' funds.
In May 2020, BlockFi experienced a security breach; however, no funds or sensitive documents were stolen. The company responded by hiring a new chief security officer.
Whitradawal may take up to 7 days.
Lack of great analytics or track ins built-in yet.
When using BlockFi's crypto-trading service, the company takes a significant amount on the actual exchange rate. The user can exchange the amount for a better rate elsewhere.
BlockFi has mandatory Know Your Customer (KYC) guidelines that enquire personal information such as Social Security numbers, phone number, address, etc.
Just like any other transactions, virtual currency transactions are taxable by law.
Wrap-up
Digital currencies are regarded as investment vehicles, tangible assets, and modes of payment, along with many other things, and BlockFi is a great way to start the journey of investing in cryptocurrency, an industry that is thriving.